Outlander star Sam Heughan reveals his love of whisky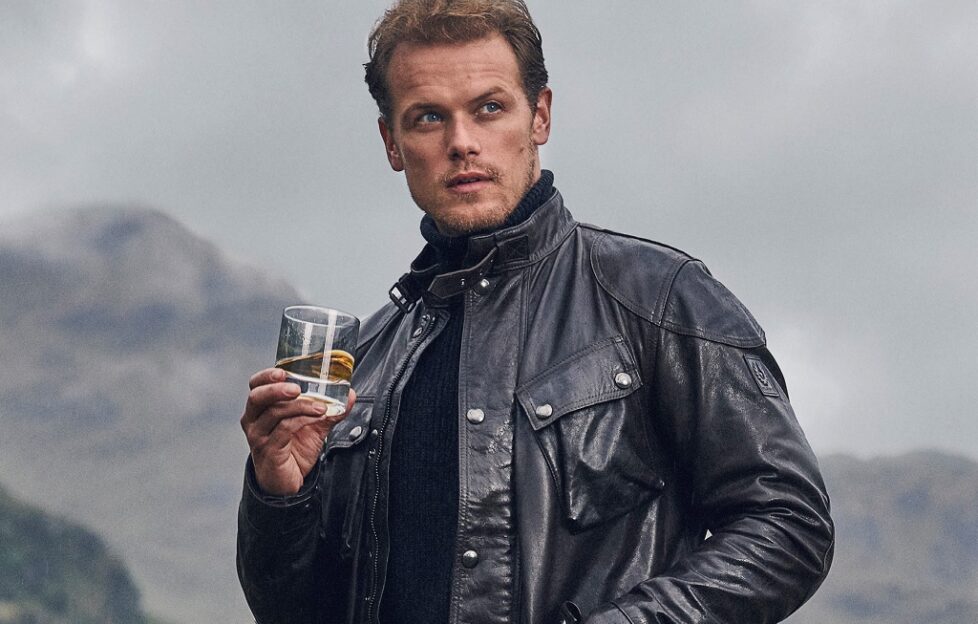 Outlander star Sam Heughan is transported back to Scotland by a taste of the water of life.
In an exclusive interview with Rosie Morton from Scottish Field's sister publication Cask & Still, Sam reveals his love of Scotland's national drink.
The 41-year-old, who grew up in Dumfries and Galloway, has launched his own whisky, Sassenach.
When did you first try whisky?
'Probably as a teenager. I've got a vague recollection of trying a really bad blended whisky when I was in my teens. But the first time I tried a whisky and it really had an effect on me was when I was living in London. I was pretty homesick and was sitting one Christmas in a bar with a friend of mine and we decided to both try a single malt – we had a Speyside. It tasted delicious and just reminded me of Scotland and how much I love the country and how much I missed it. I think that was the most memorable moment.'
What is it that you enjoy the most about whisky?
'The idea about my whisky, Sassenach, is that it is called "Spirit of Home". Wherever you are in the world it should transport you back to Scotland. Whisky is such an interesting drink because it has a lot of emotion tied up in it. It gives you an emotional reaction when you drink it. I don't think you get the same with a lot of other spirits. There's something about the way that whisky is a living product – it depends on where it has been aged, and what wood it has been sitting in, and the "terroir" around that can really affect the taste and flavour. I think that's really interesting.
Whether it's with a splash of water or by a campfire, what's the best way to enjoy a dram?
Well, I would say anytime, anywhere! But I remember being up on Mull and camping there one night. I bought a bottle of the local whisky. It was just so amazing. Or when I climb to the top of a mountain, I always take a hip-flask for a little celebratory nip to toast it. I always enjoy that. Or with friends. It's about the occasion, isn't it? It's a remarkable drink. I'm not encouraging people to become raging alcoholics here!
Do you ever take a nip of whisky at the end of a long day filming?
We notoriously have – on a tough day on Outlander – shared a little dram together, or when we needed a little bit of Dutch courage. It's nice to share it with friends. Interestingly, my business partner who works with me on my whisky didn't really drink and he had never tried whisky before. We called him The Whisky Virgin. He's the perfect palate to test on.
What's in your own whisky collection?
I have an Asian collection. Japanese, Vietnamese, interesting things like that. I've got a little American collection I'm trying to work on. I'm really interested in Bourbon, and actually single malt American whiskey is really interesting right now.
What's your favourite dram?
Mostly I drink single grain. I love it. I think it's really underrated. It's maybe not as complex a flavour profile as single malt, but you can get an aged bottle that's a 30-Year-Old for the fraction of the price and it will have delicious butterscotch and toffee and honey and all the good things.
If you could sit down for a dram with anybody, dead or alive, who would you choose?
Elon Musk would be interesting. Someone like Barack Obama would be pretty cool. But it would probably be a member of my family. Probably my dad. Round a campfire or on top of a mountain. That would be cool.
Do you think James Bond would enjoy a dram of your whisky, Sassenach?
Yes, for sure. Firstly, he has got Scottish roots. We saw that in Skyfall when he's up in Scotland. I think everyone's going to enjoy the whisky. It's award-winning!
Click HERE for more information on Sassenach. Click HERE for an in-depth chat with Sam from a previous Scottish Field.