New blended whisky is guaranteed to be Waterproof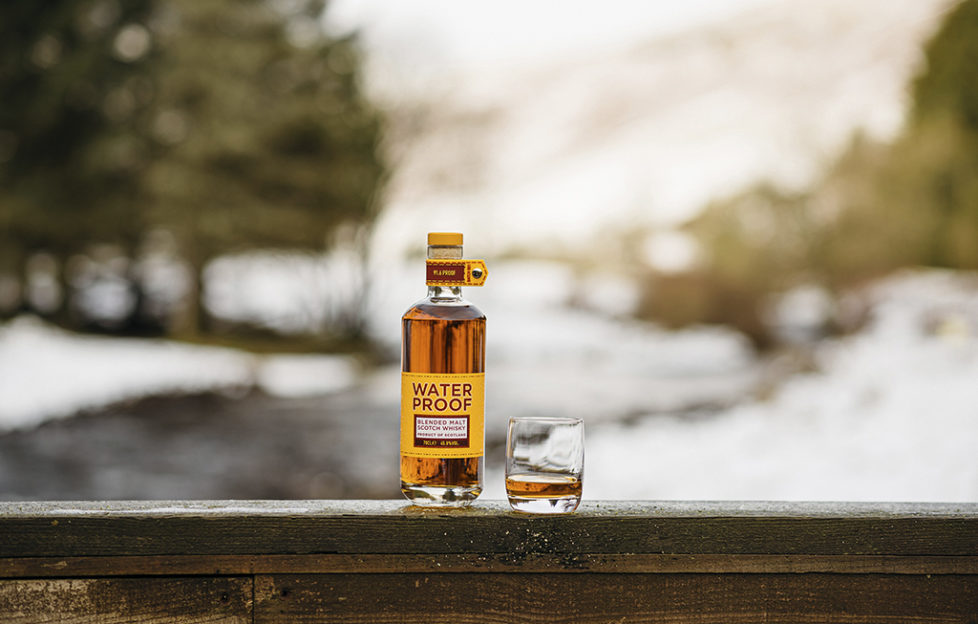 MacDuff International has launched its new blended malt Scotch whisky, named Waterproof.
Waterproof aims to stand out from the crowd, as the bottle is yellow, while the contents are sourced from a handful of top distilleries.
The sherry-influenced whisky is batch bottled at higher than normal strength, while its name and look have been inspired by the Scottish inventor of the much-needed raincoat (the Mac), Charles Macintosh,
A spokesman said: 'In addition to traditional oak we use a healthy amount of sherry casks in the making of Waterproof.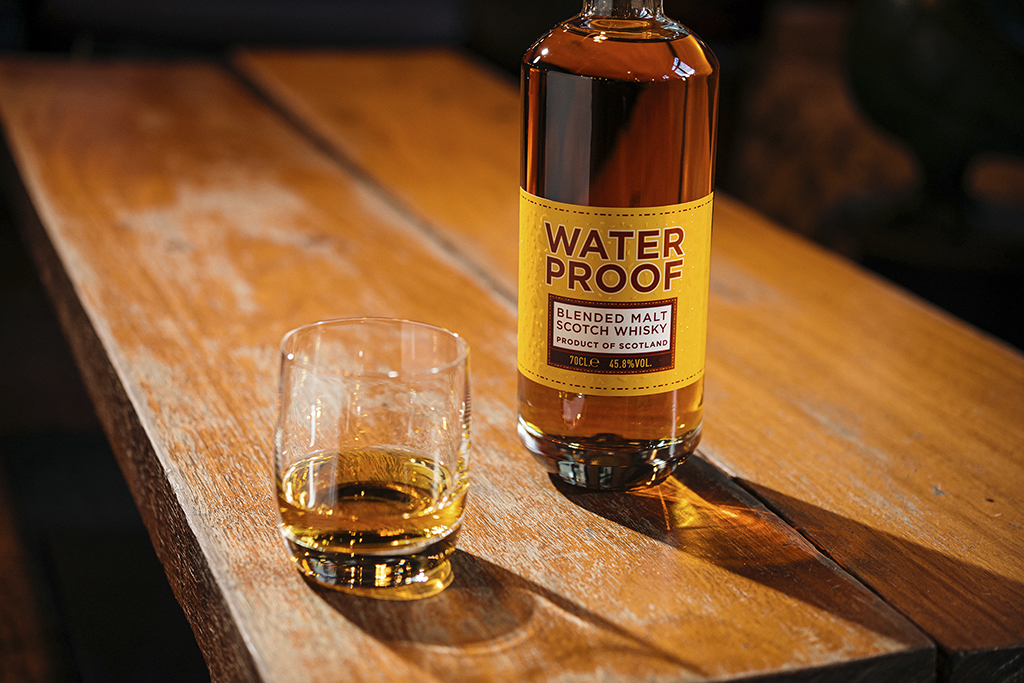 'It does not make it a 'sherry-bomb', but rather a balanced and 'sherry-influenced' dram; we are looking for complexity and versatility which we also reach through a big span between the youngest and the oldest malt in the bottle (over eight years difference) with the oldest being a good bit older than a standard single malt.
'This sherry-influenced Waterproof malt is rather sippable neat. The name and higher than normal strength indicate that this complex long-lasting malt can handle water, but do not let us influence you on how to enjoy this whisky. Saying that, some bartenders sort of held us hostage for a period and we are now obliged to admit that Waterproof does perform rather well in cocktails.'
Waterproof supports the water charity www.waterworks.org.
Find out more at www.waterproofwhisky.com. Each bottle has an RRP of £33.90.