New blend to mark the Malt Whisky Trail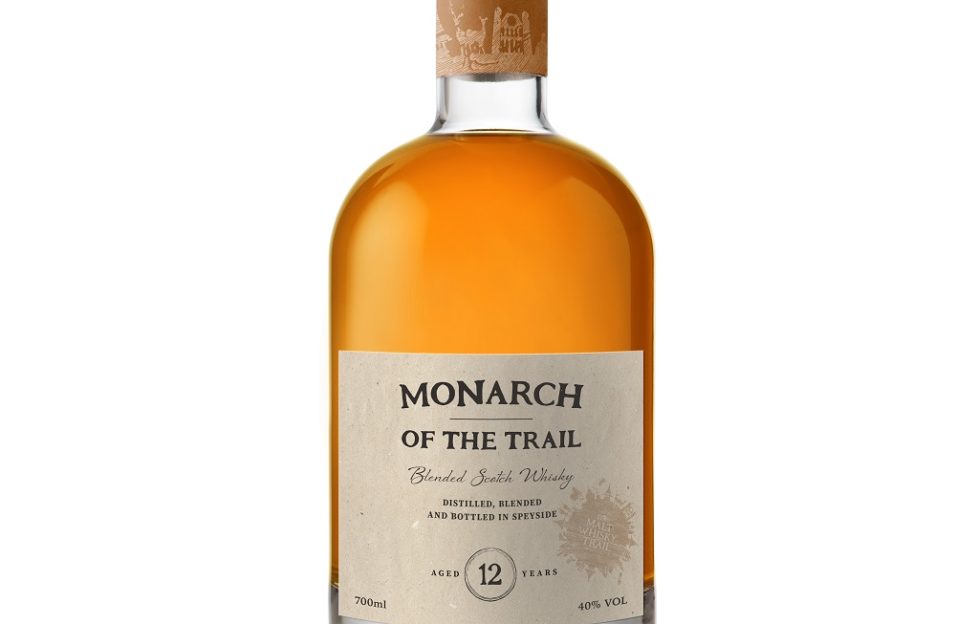 The Malt Whisky Trail in Speyside has become the first whisky trail in the world to launch its own brand of whisky.
Monarch of the Trail is a blend of Speyside Single Malts aged 12 years from across the seven whisky producing sites on the Trail, showcasing the region's iconic whisky credentials.
Distilled, blended and bottled in Speyside, Monarch of the Trail encapsulates the very best of malt whisky country in a bottle. With soft sherry, rich oak and waves of puppy paw aroma on the nose, this is a medium-bodied whisky with a finish of zesty orange, sultana and an Irn-Bru zing.
In order to mark the launch of the new whisky expression on April 1, the first nine bottles are available exclusively to The Malt Whisky Trail visitors who visit all nine sites across The Trail in under an hour.
This includes; Benromach, Cardhu, Dallas Dhu, Glen Grant, Glen Moray, Glenfiddich, The Glenlivet, Strathisla and Speyside
Cooperage, collecting a special key at each one. The keys will unlock a secret door at the last distillery which will reveal a bottle of Monarch of The Trail along with a special 'finders' certificate.
Chairman of the Malt Whisky Trail, James Johnston OBE said: 'We're no fools – Speyside has more whisky distilleries than anywhere else in the world so it makes perfect sense for this iconic region's Malt Whisky Trail to create its own expression.
'With Monarch of the Trail our goal was to create the ultimate Scotch experience, just like The Malt Whisky Trail which we hope whisky lovers across the world will enjoy, reminiscing about their adventures across The Trail past or future.
'As the world's first Malt Whisky Trail, and the first tourist trail to launch a whisky, we hope this richly sherried expression with an Irn-Bru finish will add another dimension to The Malt Whisky Trail experience, now captured in a bottle.'
Speyside is home to the world's largest concentration of whisky distilleries and the Malt Whisky Trail is the ultimate Scotch experience featuring nine centres of whisky excellence. Monarch of The Trail features hand-selected single malts from The Trail's whisky producing sites which are finished in sherry casks from the Speyside Cooperage.
The Malt Whisky Trail includes nine sites each with at least a four star visitor centre promoting the very best of Scottish hospitality and tourism.
The trail consists of the following Speyside distilleries and a cooperage: Benromach, Cardhu, Dallas Dhu, Glen Grant, Glen Moray, Glenfiddich, The Glenlivet, Strathisla and Speyside Cooperage.
Visit www.maltwhiskytrail.com to plan your adventure along the Trail and create your own personal itinerary to prepare for the adventure of a lifetime.