Liquid gold Brexit rush with rare Balvenie for sale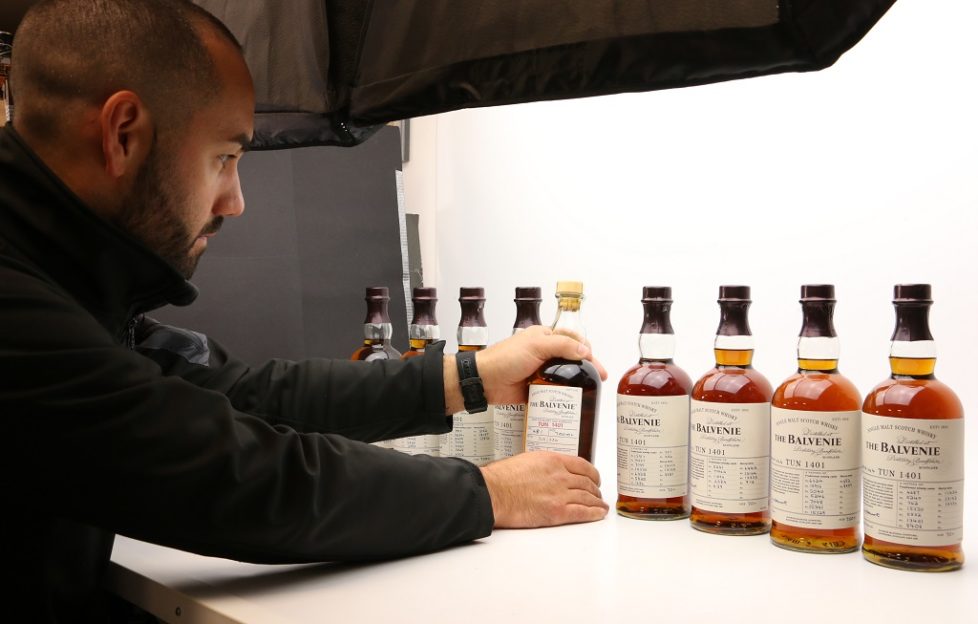 More than 80 bottles of The Balvenie Single Malt Scotch Whisky are up for grabs.
They are for sale in Just Whisky Auctions' September event including a full set of TUN 1401 bottles and rare releases from the Speyside distillery's prestigious DCS Compendium series.
Live until 8pm on 22 September, The Balvenie bottles are being auctioned on behalf of a European collector and features a full set of TUN 1401 alongside TUN 1858 and TUN 1509 bottles.
In addition, four releases from The Balvenie DCS Compendium range are available. The series has been created by David C. Stewart, one of the longest serving malt masters in the whisky industry. Having worked with The Balvenie for 54 years and nearing retirement, David curated extremely rare cask whiskies for the Compendium, which forms his liquid handover for future distillers.
The collection up for auction is one of many heading to the UK ahead of Brexit as European collectors seek to avoid potential import duties and capitalise on the weak pound.
The market for rare whiskies shows no sign of slowing down. Almost 108,000 bottles of liquid gold sold at auction in the UK during 2018 and, according to the Knight Frank index, rare whisky has risen in value by 40% and provided investors with a return of almost 600% over ten years.
Alongside The Balvenie collection, other highlights in the Just Whisky Auctions' September event include:
· The Macallan 50 Year Old 1949 Millennium Decanter which a previous bottle set a new UK auction record in Just Whisky Auctions' July event, achieving a price of £34,700.
· A Bowmore Ceramic Decanter which was specially bottled for the opening of the distillery's visitor centre on 12 September 1974. Mainly issued to staff, most of which drank it on the day, it is now worth circa £10,000.
· A number of Japanese whiskies including a 45 Year Old Karuizawa Single Cask.
Graham Crane, director at Just Whisky, said: 'To offer whisky lovers such a large amount of Balvenie is fantastic and we are thrilled our European customer trusts us with their collection. It is notable that many European based collections are seeking buyers in the UK and Brexit appears to be a significant factor.
'Every month our auctions gain more and more interest. With whisky investment on the rise, we believe that getting your hands on the right whisky can be better long-term than gold, classic cars or other alternatives to the stock market.'
Just Whisky Auctions is selling 1300 bottles in September's auction which runs from 13 September until 8pm Sunday 22 September and uses a proxy system which bids on the customers' behalf up to their maximum bid.
Visit www.just-whisky.co.uk to take part and see the current bids.