Last Drop releases a rare dram from lost distillery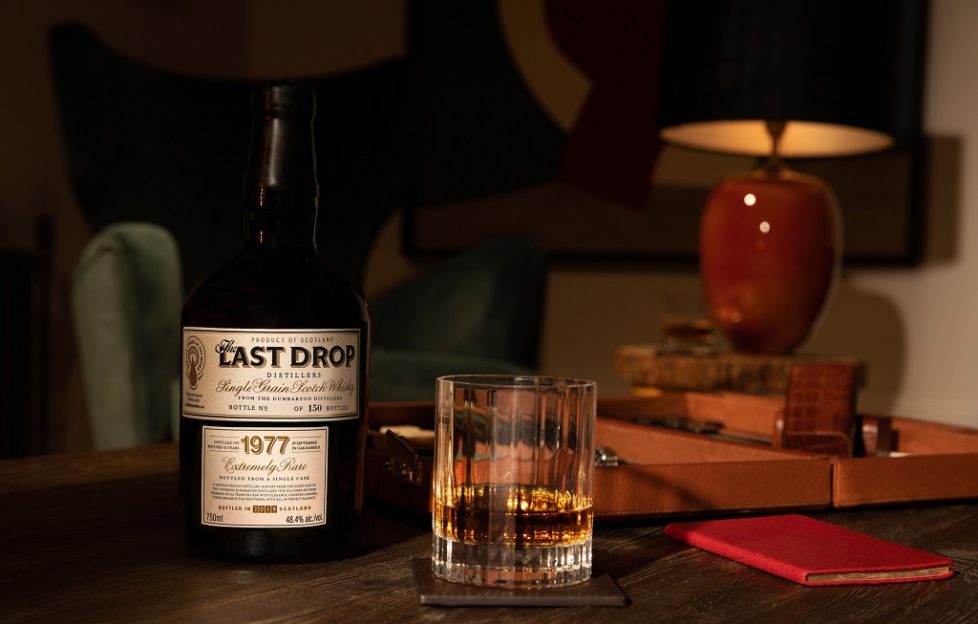 The Last Drop Distillers has announced the launch of their 17th release, The Dumbarton 1977 Single Grain Scotch Whisky.
Since founding the company 12 years ago, The Last Drop Distillers has brought to market fewer than 8,000 bottles, and this remarkable 1977 Dumbarton Single Grain is among the finest of them.
Launching this December, this release has been awarded Single Grain of the Year in the 2020 edition of whisky expert, Jim Murray's Whisky Bible 2020, with a remarkable score of 97 points, and is The Last Drop Distillers' third Single Grain Whisky in 11 years.
This precious liquid was distilled in 1977 at the now demolished Dumbarton distillery on the banks of the River Clyde, where it lay sleeping quietly for nearly four decades until it was discovered by The Last Drop team.
The historic Dumbarton distillery was closed in 2002 and partially destroyed. There remained only the iconic 100-foot tall, seven-storey red tower, standing as a proud monument to the Dumbarton, Inverleven andLomond whiskies produced at the site, but that too was brought tumbling down in 2017.
Thankfully, The Last Drop Distillers managed to unearth just a handful of casks from this monumental distillery, one of which yielded enough liquid for 150 precious bottles of The Last Drop Dumbarton 1977 Single Grain Scotch Whisky.
Rebecca Jago, managing director of The Last Drop Distillers notes that: '1977 is an extraordinary year in our collective memory, as it is the year that our founders James Espey and my late father, Tom Jago, first met. The two became life-long colleagues and trusted advisors to each another, moving between industry roles, largely in tandem.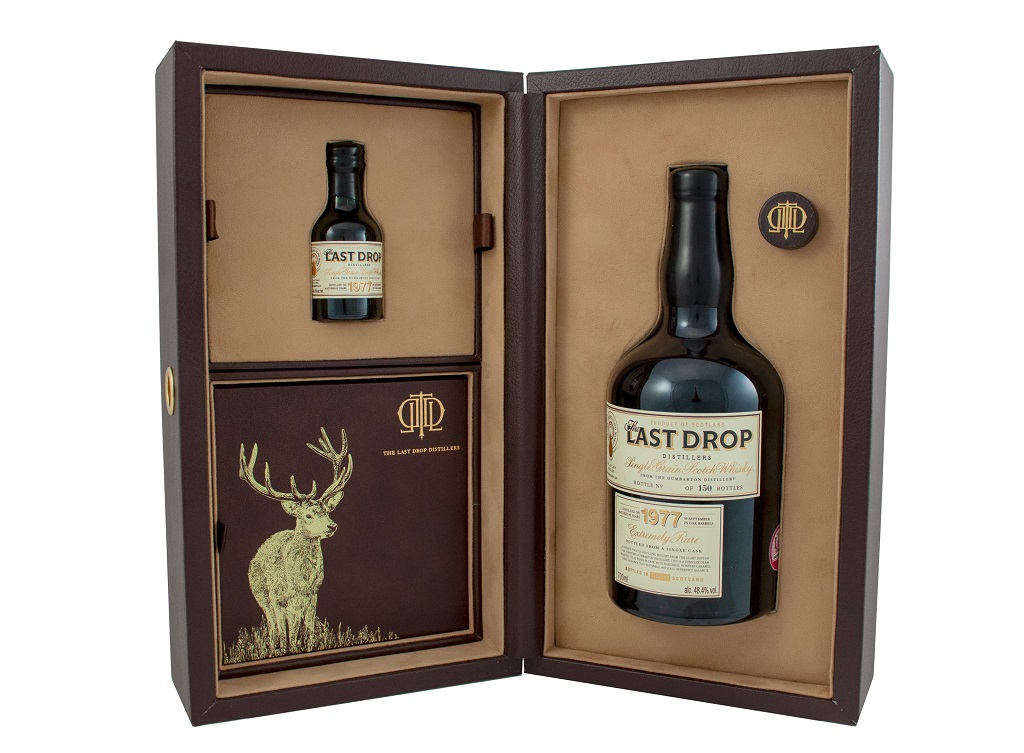 'Our 1977 Dumbarton Single Grain seems a fitting tribute to such an unusually rare and special friendship and will be remembered as a truly rare and covetable gem.'
The fact that this particular barrel was able to lie undisturbed from 1977 to the present day, maturing and changing with the seasons, is central to its charm. Infuriatingly for whisky lovers everywhere, much of the barrel has evaporated, but as the volume decreased, the liquid that remained grew exponentially in flavour.
As Jim Murray notes, The Last Drop Distillers have '…done it again. They've only gone and found a near faultless barrel from what was once, before it was needlessly destroyed, a near faultless grain distillery.'
As with all of The Last Drop releases, each bottle comes packaged with its signature 50ml miniature replica and pocket-sized tasting book with additional pages for personal tasting notes. The release has an RRP of £2500. UK/US stockists can be found at www.lastdropdistillers.com/stockists.
Visit www.lastdropdistillers.com for more information.