Landmark first global travel release for GlenDronach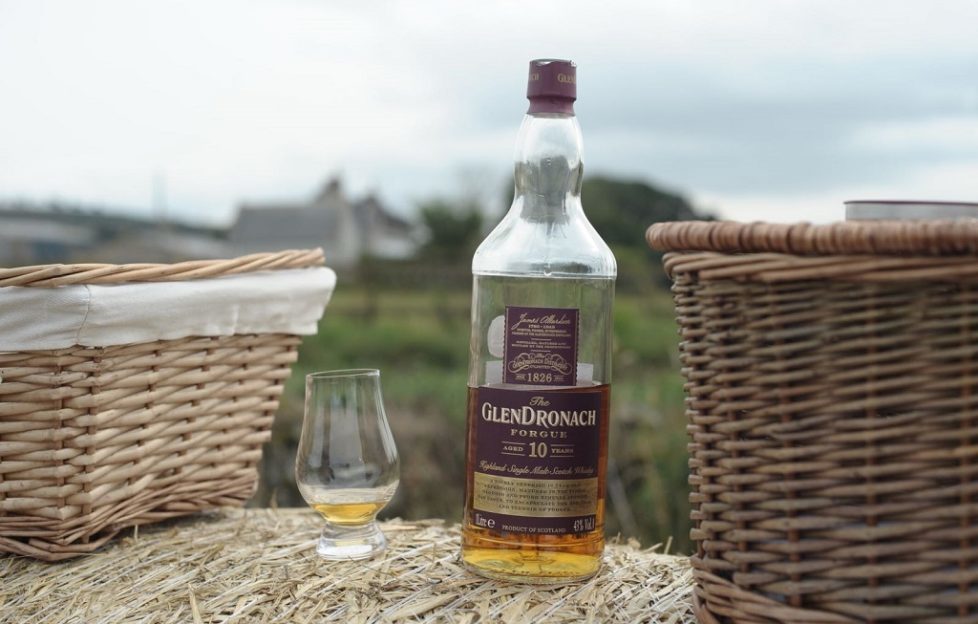 GlenDronach will release its first ever Global Travel Retail exclusive bottling Forgue, a 10 year old single malt named after the valley in which the distillery sits.
Coming with a 43% ABV, it has been matured in a combination of Oloroso and Pedro Ximenez Spanish casks and has a deeply sherried character, a signature element for the distillery.
Master blender Rachel Barrie said: 'The result is a cornucopia of bramble fruit and oak, combined with notes of harvest-ripe barley, as found in Forgue's rich and fertile landscape.
'This expression reflects the valley, it reminds me of the harvest time, with the hayfields the elements typical of this area coming through its notes.'
Balancing fresher top notes with lower and thicker, deeper background, this new expression will be available worldwide in travel retail shops in 1l bottles at the average price of £60 per bottle.
To the nose, it brings a sweet, dried fruits aroma with brambles and a hint of spicyness with nutmeg and a hint of black pepper.
A rather creamy texture gives away some milk chocolate notes to the palate – however complimented by some fresh top notes. The spices tickle gently the tongue and leave a nice lingering finish.
The Forgue is the valley in which GlenDronach was founded back in 1826 by James Allardice and its name means 'valley of the brambles' in Scots Gaelic, and the Forgue well embraces this land legacy in perfect balance with the distillery's tradition.