Game of Thrones whisky is an award winner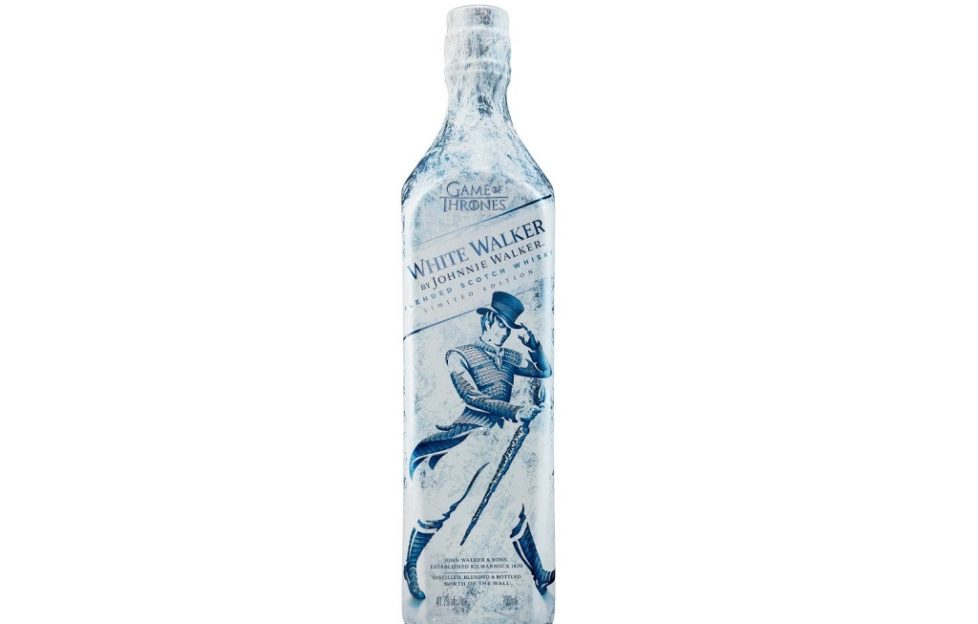 A Scotch whisky tie-in to Game of Thrones has won a prestigious award.
Diageo's Johnnie Walker White Walker Game of Thrones campaign has won the McLaren Packaging-sponsored Product Launch of the Year at the inaugural Scottish Whisky Awards.
Award-winning McLaren Packaging have congratulated them on the award, having worked with Diageo on another release, the Game of Thrones Single Malt Whisky Collection, a collaboration between HBO Entertainment and Diageo Drinks.
Michael McLaren, sales and marketing director of family-run Port Glasgow-based McLaren Packaging, said: 'Congratulations to Johnnie Walker White Walker for winning recognition as the product launch of the year; a well-deserved winner and popular victor in this fiercely-contested category.
'Packaging plays a vital role in whisky branding and, as such, we're delighted to support these awards to help raise awareness of our innovative, premium drinks packaging solutions within the buoyant whisky sector.'
McLaren Packaging has been shortlisted in the Special Edition Pack – Drinks category of the 2019 Luxury Packaging Awards for their work on the Game of Thrones Single Malt Whisky Collection.
The collection features eight different Single Malt Scotch whiskies paired with one of the iconic Houses of Westeros, as well as The Night's Watch, giving fans and drinkers an authentic taste of the Seven Kingdoms. The Limited Edition was released in conjunction with the highly anticipated final season of the hit television show.
Winners will be announced at the awards evening on Thursday 7 November at the Grosvenor House Hotel on London's Park Lane.
Click HERE to read the latest whisky news from Scottish Field