Five year celebration for Kingsbarns Distillery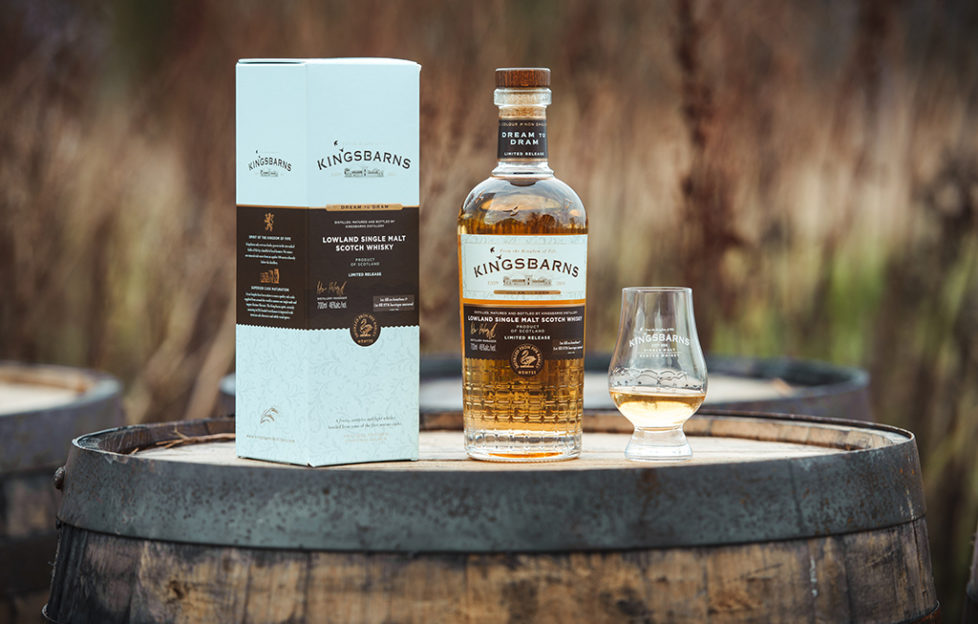 Fife's Kingsbarns Distillery is toasting its five year milestone.
Kingsbarns Distillery, producer of the recently launched Dream to Dram single malt, is toasting its fifth anniversary this week and the global success of its whisky to date.
Opened in 2014 after the three year renovation of a derelict farm steading in the East Neuk of Fife, owners the Wemyss Family will gather their dedicated distillery team, along with friends, family and fans to celebrate the realisation of their dream to produce fine single malt in their home county.
Last week the distillery hosted a series of events for members of their Founders' Club and showcased their new expression – Founders' Reserve 2019.
The second bottling in their series of five Founders' Club releases, the whisky is matured in shaved, toasted and re-charred red wine barriques from Portugal.
Bottled at cask strength (61.1% ABV), on the palate notes of spiced marmalade and sultanas soaked in cider brandy lead to a long herbal finish. Just 3,000 bottles will be made available to Founders Club members (Kingsbarns Founders Club membership can be purchased online).
Whilst this landmark date is a time for reflection, the team at Kingsbarns is very much focused on the future and building on the success of their portfolio and their visitor centre in recent years.
Since its official opening on St Andrews day in 2015, Kingsbarns Visitor Centre has seen a 72% increase in visitor numbers, from 8.7k in 2005 to 15k in 2018. It has also retained a much coveted five star Visit Scotland rating and is on track to see a significant increase in visitors once again in 2019.
Kingsbarns' flagship single malt Dream to Dram, which was launched earlier this year, is now sold in 121 UK outlets and exported globally to 20 countries.
William Wemyss said: 'We have been thrilled by the positive reception to our inaugural release in both the whisky industry and amongst whisky drinkers around the world. Some exciting and different casks continue to mature in our warehouse, none more so than this new Founder's Club expression.
'Thanks to the passion and dedication of our staff and the great quality and character or our whiskies, we have much to celebrate when we gather at Kingsbarns – toasting everything we have achieved in the past five years and the exciting future that lies ahead for our distillery.'
The Wemyss family has lived and worked in Fife for generations and harboured a long held dream to make fine single malt whisky in the region.
When approached by former professional Kingsbarns Golf Links caddy Douglas Clement in 2010 with the idea of converting the semi derelict B-listed farm steading at Kingsbarns into a new distillery for the 'home of golf', their dream began to take shape. After a three year restoration project which carefully retained the building's ancient features and charm, the distillery was officially opened in 2014, with the first whisky laid down in March 2015.
For more details visit www.kingsbarnsdistillery.com.