Expecting the unexpected at the Smokehead Feast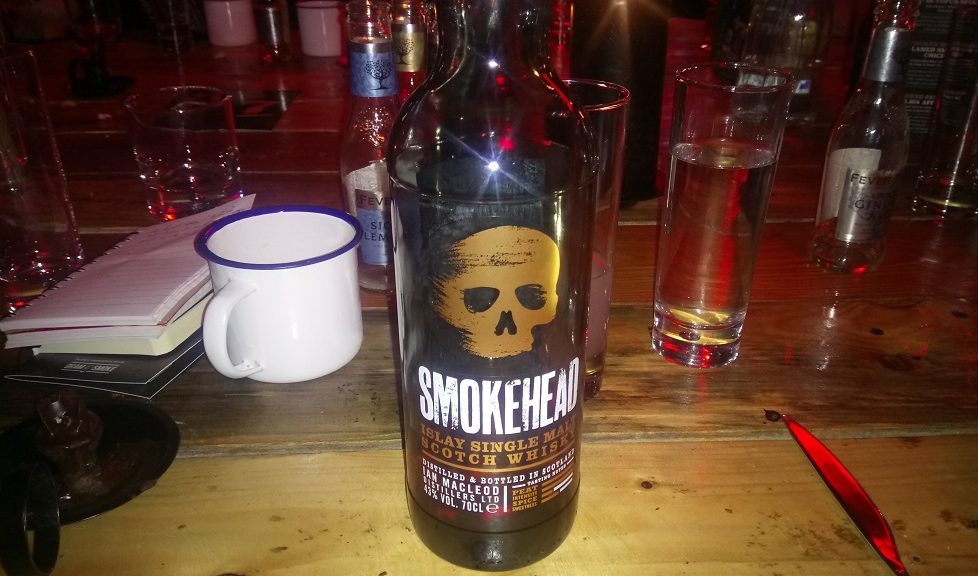 Food with a twist was the order of the day at the Smokehead Feast in Glasgow.
Feasts have taken place in London, Manchester and Scotland's biggest city over the past two weeks, inviting whisky enthusiasts along and giving them the chance to experience something different on their palate.
Held at SWG3 in Glasgow, Scottish Field was invited to sample the delights of an especially-created menu for the night.
The event promoted the Smokehead Islay single malt whisky, which was at the heart of an immersive night where we were warned to expect the unexpected.
That was the case, straight from the off, as upon arrival, we were given what appeared to be a dark ball of doughnut. We were also handed a pippette. This was a smoked ginger and venison bomb, with Smokehead maple syrup in the dropper. Combined with the haggis soil, this set the tone for the evening – nothing was what you would expect it to be.
This was accompanied by a cocktail, a tasty Smoked Ginger, with Smokehead High Voltage whisky. My companion, not normally a whisky fan, was instantly won over by this and had a second one soon after!
After we were seated and welcomed by our genial host Gordon, from Ian MacLeod Distillers, our starter was served.
And again, it was different. We were served a Smoked Sea Dog with octopus spikes – these had been perfectly scorched, and was accompanied by a corn chowder, and brown butter popcorn. Absolutely amazing, as I have never had popcorn and chowder together – and it worked, perfectly.
The Smoked Sea Dog itself had seaweed around the rim of the glass, with Smokehead whisky and rosemary. Again, an unusual mix, but it worked.
Next was the main course, Smoked Sriracha and Flamed Smokehead Chicken. This was amazing. We had seen the chicken been cooked outside on a spit before our arrival, and was amazingly succulent. This was accompanied by Dutch oven tattie skins, coal-roasted aubergine, blood orange and fennel salad, and chimichurri pickle juice.
This was an amazing taste combination, especially the orange salad. This was all washed down with a Smoked Cola, with Smokehead whisky. Fantastic.
And then it came to the final course. Smoked Fashioned and Lava Apple Pie. The whisky was pleasantly tasting, with dashes of Angostura bitters and caster sugar, with a beautiful dark chocolate garnish.
As for the apple pie – wow. We melted down chocolate candles to drizzle over the top of the pie, and was accompanied by a toffee praline. What made this come alive was the Smokehead Nitro ice cream. I would never have expected a smoky ice cream to work – and this did. It left a pleasant aftertaste which lingered in the mouth. This was joined by an elderflower and thyme jelly, and was a combination that surprised and delighted.
The Smokehead Feast promised all who attended a surprise. This feast lived up to that – big, bold and fascinating flavours which you wouldn't normally have put together.
My whisky palate wouldn't previously have gone for the more peaty flavours, but now, that's definitely changed. As they warned at the start, expect the unexpected.