Exceptionally rare Bowmore goes to charity auction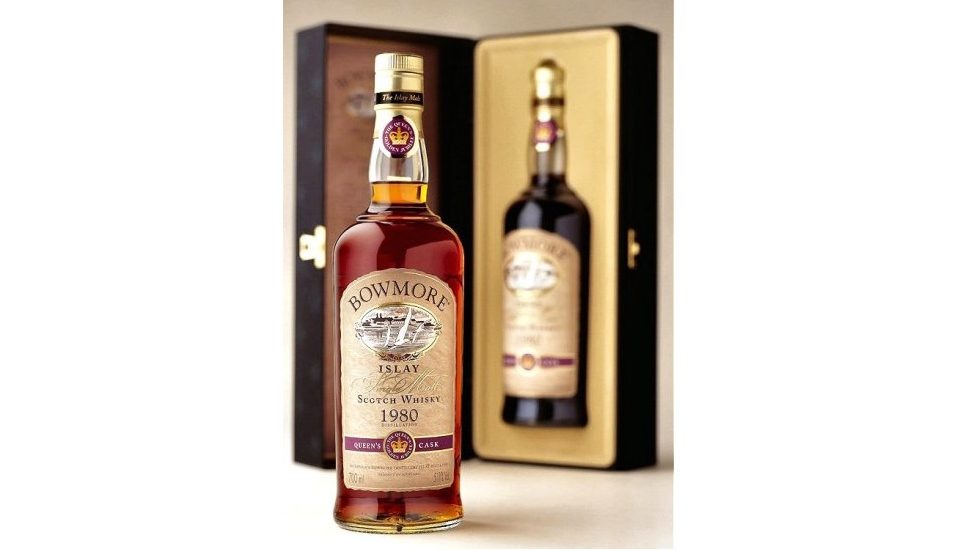 An exceptionally rare bottling of Bowmore Single Malt whisky has been donated by Beam Suntory to an online charity auction in support of cancer care in Scotland.
The Scotch Whisky Industry Charity Auction for Beatson Cancer Charity will feature over 100 rare and prestigious whiskies from Scotland's finest distilleries with an estimated auction hammer price value of over £110,000.
The rare bottle of 1980 Bowmore Queen's Cask donated by Beam Suntory, is expected to fetch a record sum.
In 1980 a cask of whisky was filled to commemorate Her Majesty the Queen's visit to Bowmore Distillery on the Isle of Islay.
In 2002, Her Majesty requested that the cask was bottled to mark the Golden Jubilee. A select number of bottles were delivered to the cellars at Royal Palaces, with a small amount retained in the Bowmore distillery archive. Beam Suntory, owners of Bowmore distillery, donated the bottling with permission of the royal household.
To date only a hand full of bottles have been seen exclusively at charity auctions, making this one of the rarest and most collectable whiskies in the world.
Pryce Greenow, international president at Beam Suntory, stated: 'Beam Suntory is honoured to support such an incredible cause and raise awareness of the work of the Beatson Cancer Charity in Scotland.
'The Queen's cask 1980 Jubilee bottling is an exceptional single malt celebrating an iconic moment in Bowmore's distilling history. Matched by some incredible donations from the wider scotch whisky industry, we're anticipating a record sum to be raised for this world-leading cancer charity.'
The online auction will run from 13-23 September on Whisky Auctioneer.com, which is waiving its seller fee and donating its buyer commission to the charity.
For more information on the auction or to register to participate, visit www.whiskyauctioneer.com
To buy or sell on the Whisky Auctioneer website, an account must be first set up HERE 
For more information on Bowmore, visit www.bowmore.com