Distillery in top spirits as it reveals limited edition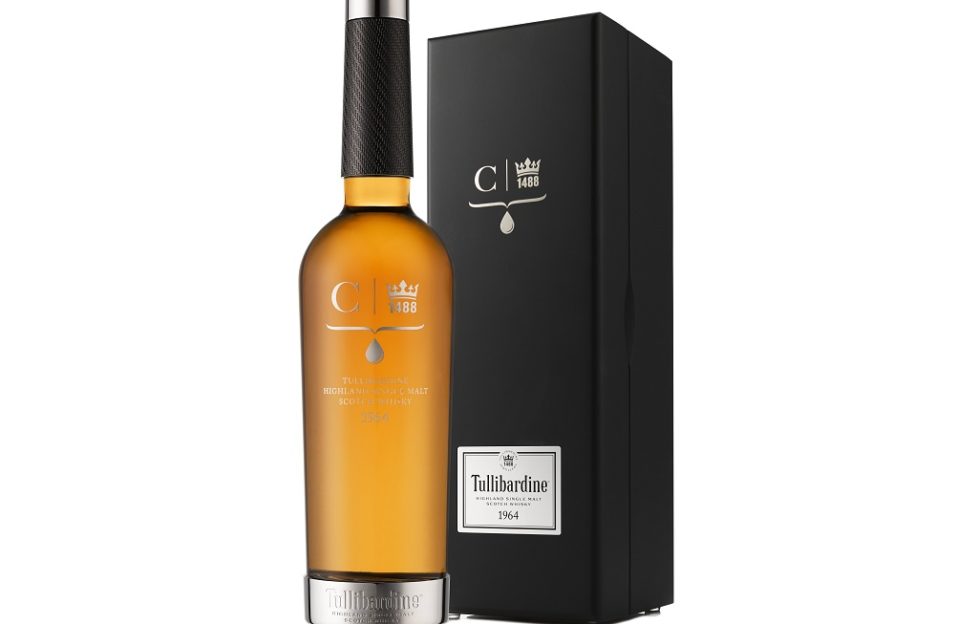 Tullibardine Distillery is raising a glass to celebrate expanding its exclusive Custodians Collection with a new limited-edition single malt whisky, the Tullibardine 1964.
With only 242 bottles available, the Tullibardine 1964 is a rare fourth addition to the range and has been produced from three specially selected casks to meticulously craft the 51-year-old single malt.
Drawn from the leading distillery's cellars and carefully nurtured over the years, each bottle of the exclusive burnished copper liquid signifies the impressive craftsmanship that goes into Tullibardine whisky to create this drop of Highland gold.
Bottled at cask strength 40.4%, the Tullibardine 1964 boasts a range of delicate yet distinctive flavours. On the nose, it intrigues the senses with the delicate aroma of leather armchairs set against fragrant floral meadows, gently mingling with fresh summer fruits drizzled with cream. A subtle hint of milk chocolate coated almonds with hints of freshly cut pineapple tease the tongue.
The exclusive whisky enjoys light and gentle flavours of fresh summer strawberries, hints of rich espresso and slightly spicy but warming ground nutmeg, with creamy milk chocolate coated oranges and hints of subtle oak on the finish.
Tullibardine 1964 joins the other exceptional expressions in The Custodians Collection, including the oldest and rarest whisky ever to be released by the distillery, the Tullibardine 1952, the prestigious Tullibardine 1962 and the and the award-winning Tullibardine 1970.
Keith Geddes, master blender at Tullibardine, said: 'This is truly a very special release for the brand and distillery and something we've been looking forward to for years. The Tullibardine 1964 adds to the exclusive Custodian collection of limited and sought-after malts, which are amongst the finest in the world.
'The Tullibardine 1964 really is a work of art and its delicate yet distinctive flavours are certainly going to be something that people remember. It really captures the extraordinary work that goes into creating Tullibardine's exclusive and limited-edition whiskies, particularly our Custodian Collection and we're looking forward to celebrating this historic release with our customers."
Ownership of one of the Custodians expressions comes with a lifetime membership to the Tullibardine Custodians Club in recognition of loyalty to the brand and for helping it grow. To find out more about the Club and Custodians Collection, visit http://www.tullibardine.com/the-custodians-collection.html
The Tullibardine 1964 is available worldwide.