Buy a whisky and help to save the planet's oceans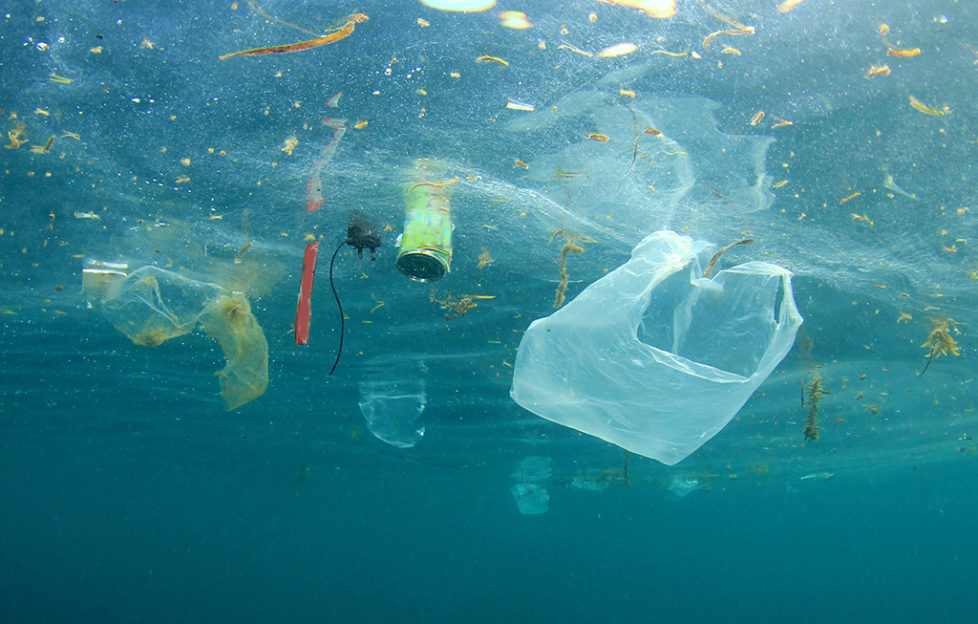 Online spirits auctioneer whisky.auction is to host a public sale to raise thousands for a charity battling global single-use plastic pollution.
Whisky.auction will sell exceptional one-off bottlings of whisky and rum, expected to raise upwards of £200,000 for Plastic Oceans, a charity dedicated to raising awareness of the impact on our world's oceans.
The bottles will be on show at this weekend's Whisky Show in London on 29 and 30 September at Old Billingsgate, London, where the show's creator, The Whisky Exchange, is actively eliminating all single-use plastic from the show.
The auction itself will take place in November and the lots include a number of one-off bottlings including sensational whiskies from distilleries across Scotland, a single bottle of the legendary Caroni rum from Trinidad and a 50 year old whisky from Japan's highly sought-after Karuizawa distillery – one of the oldest ever releases from this iconic producer.
Highlights include:
The Balvenie 1973 Vintage Cask. A limited edition single malt Scotch whisky, bottled from a single cask from a single vintage. Bottle number 1 of 1 (donated by William Grant & Sons).
Karuizawa 50 Year Old. Bottle number 1 of 2. From closed Japanese distillery Karuizawa.
O.F.C 1990. One of 63 bottles and the first to ever arrive in the UK. Donated by Buffalo Trace Distillery owner Sazerac.
Glenlivet 1948, 50 Year Old. Bottled by Gordon & MacPhail. Bottle number 685.
The Dalmore, Rare 45 Year Old. Matured in a freshly-emptied, first-fill bourbon barrel. Bottled at a natural cask strength of 40.2%, d onated by Whyte & Mackay.
Others in the auction include Bowmore 43 Year Old (donated by Beam Suntory), Ardbeg 37 Year Old (donated by LVMH), Glenfarclas 1967 42 Year Old (donated by Glenfarclas), Springbank 14 Year Old Fresh Sherry Butt (donated by Springbank), Port Ellen 38 Year Old (donated by Diageo), Brora 35 Year Old (donated by Diageo), The Macallan 50 Years Old Millennium Decanter (donated by Edrington), and the Glenlivet 1948 50 Year Old (donated by Gordon & MacPhail).
Many of the lots have been specially created for this auction, and it is expected that the auction could fetch upwards of £200,000 based on recent prices paid for such bottles at global auctions. The auction itself will open on 18 November and will end on 27 November.
All profits from the auction will be donated to non-profit organisation Plastic Oceans who will utilise the proceeds to expand its awareness initiatives, with a goal of reaching another billion people by 2020. It will develop films and other content that will target school children, policy awareness, and consumer behaviour – all with the goal of educating, inspiring, and fostering change.
Isabel Graham-Yooll, auction director for Whisky.Auction, said: 'Every now and then an auction line-up comes along that has spirits collectors and connoisseurs on the edge of their seats with excitement. This is one of those auctions.
'These bottles are not merely rare, some of them are entirely unique; they have never been seen before and may never be seen again.
'The distilleries and bottlers who have kindly created and donated these lots fully support the work that Plastic Oceans undertakes and were committed to helping us raise as much money as possible for this cause. It is difficult to put into words just how remarkable these bottles are, and we're really hoping that is reflected in their final hammer prices.'
Julie Andersen, global executive director for Plastic Oceans, said: 'We are honored to be the beneficiary of the auction and very excited to see the programs being implemented by organizers to reduce their single-use plastic footprint at their events. It's yet another example of industry recognizing the problem and being part of the solution.'
Interested parties can register their interest at https://whisky.auction/charity/plasticoceans or view the bottles at the Whisky Show in London.