A whisky cocktail to mark autumn's arrival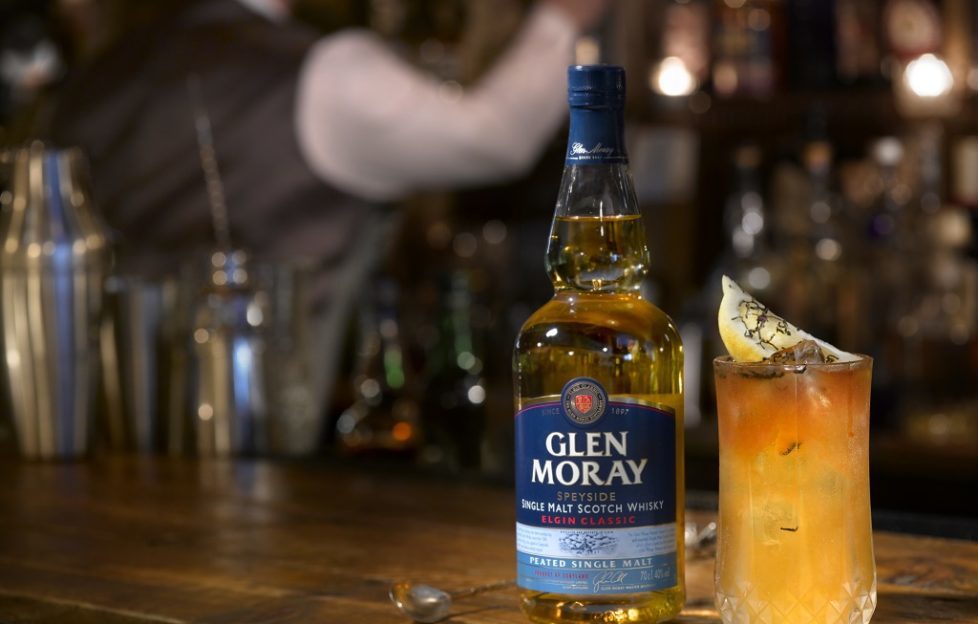 It's nearly the weekend – so it's the ideal time for delicious cocktail for the autumn.
After a day spent relishing the arrival of autumn with golden sunsets, the crunch of fallen leaves and the whiff of a bonfire a great start to a relaxing evening would be creating Glen Moray's Peaty Blinder Cocktail, a refreshing cocktail which is enhanced by the peaty smokiness of Glen Moray's Elgin Classic Peated Single Malt Whisky.
Fill a tall glass with ice and add 15ml of lemon juice.
Add 50ml Glen Moray Elgin Classic Peated Single Malt Whisky and stir.
Add 30ml of iced tea and a ¼ wedge of lemon followed by two dashes of Angostura bitters. Garnish with a sprinkle of tea shavings.
Glen Moray Classic Peated Single Malt Whisky is part of the Glen Moray Elgin Classic Collection. The RRP is £25.