A special Big Peat whisky for Christmas is coming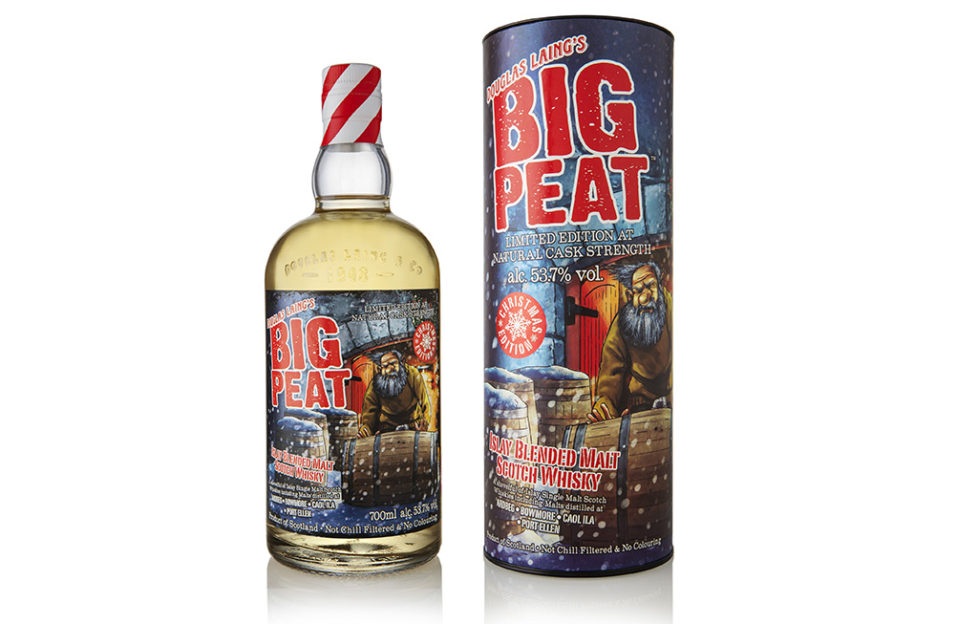 Douglas Laing is feeling festive after revealing Big Peat Christmas 2019.
This is a cask strength limited edition release that joins the award-winning Islay Malt Whisky range.
The Glasgow-based family business, this year celebrates a decade of their Big Peat brand, which has grown at an average of 29% year on year since 'his' inception in 2009.
The growth has been bolstered by the cult following the brand has established as well as a host of innovative global limited edition offerings.
The much-anticipated annual festive release this year shows Big Peat carefully selecting the casks for 'his' 2019 Christmas expression, rolling a cask out of the cold, dark Islay warehouse on a snowy night. The premium gift tube glitters with the winter snowfall against the dark night's sky.
In its usual fashion, the Christmas edition is bottled without colouring or chill-filtration, and at natural cask strength of 53.7%, delivering the ultimate distillation of Islay.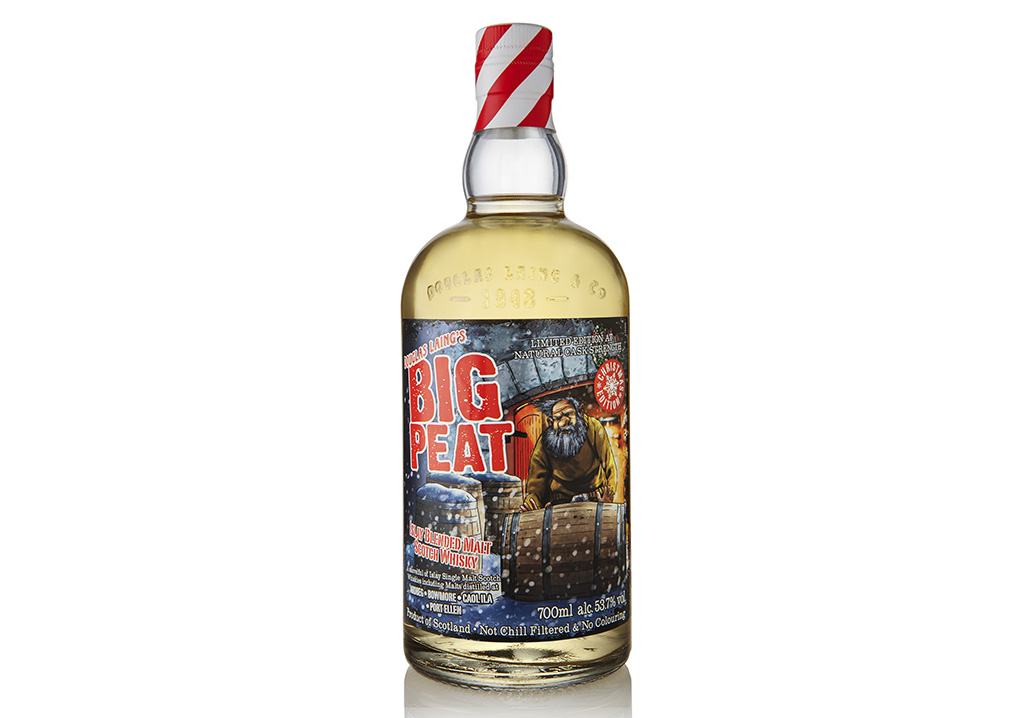 Fred Laing, chairman at his family business, said: 'Roll out the barrel – let's have a barrel of fun was seldom a more appropriate refrain than for this year's Christmas bottling.
'We launched Big Peat 10 years ago onto an unsuspecting Whisky drinking public, and this is "his" 9th festive bottling. Every year we create a slightly different seasonal recipe but always use the same Islay single malts, which include amongst others Ardbeg, Bowmore, Caol Ila and even some soft, chewed-leathery Port Ellen; but we do so in different proportions, releasing it at Cask Strength – this year, a punchy 53.7% alcohol strength.'
Big Peat Christmas 2019 will be available from September via specialist Scotch Whisky retailers in key markets globally, including Europe, USA and selected Asian markets.
Visit www.douglaslaing.com for more details.