A new addition to Tomatin's global travel range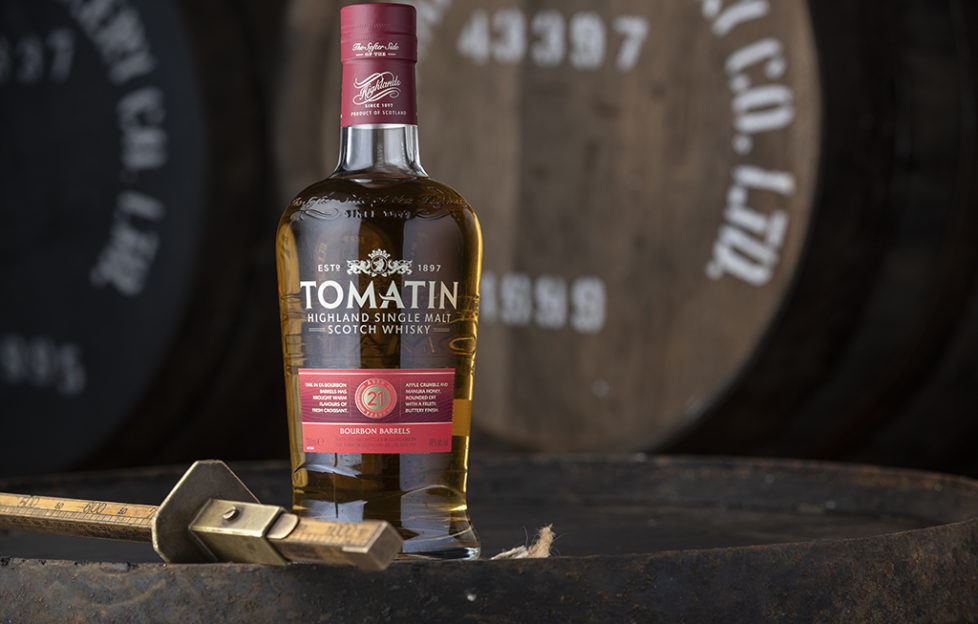 Award-winning Highland distillery Tomatin has announced the latest addition to its global travel retail range, the 21 Year Old.
The brand-new travel retail exclusive will be available in selected outlets globally for €175, and is the latest in a series of high profile releases for Tomatin, who are currently celebrating a massive 70% growth in the travel retail sector in 2019.
Making its first appearance recently at Cinderella, the world's largest floating whisky fair, this dram has been matured for over two decades in firstst fill ex-bourbon casks, resulting in a light and smooth single malt. On the nose, expect subtle aromas of soft tropical fruits complemented by warm flavours of freshly baked croissant giving way to notes of apple and sweet honey on the palate before transitioning to a final, buttery finish.
Tomatin's Travel Retail range contains the 8 Year Old (matured in bourbon and sherry casks), the 12 Year Old (a one litre version of Tomatin's flagship malt), the 15 Year Old (matured in American oak), and the 40 Year Old (the premium oloroso sherry expression).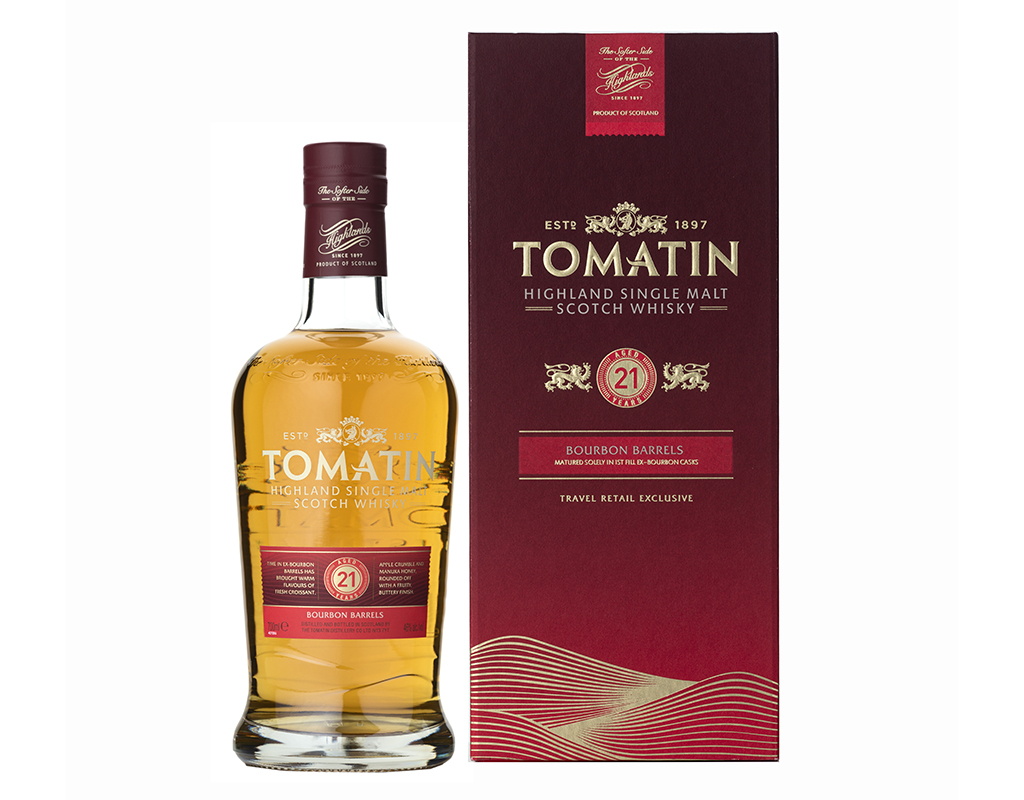 Each bottle in the distillery's travel retail range won either a gold or double gold award at the 2019 San Francisco World Spirits Competition.
Graham Nicolson, sales director at Tomatin, said: 'Our travel retail range has won dozens of awards over the years, and I'm confident that the 21 Year Old will perform incredibly well across the globe. Between 2018/19, we experienced a massive growth of over 70%, and thanks to exciting releases like the 21 Year Old, we're expecting continued growth in this sector in 2020.'
Bottled at 46% alc./vol, Tomatin's new 21 Year Old is sold in 700ml bottles, and will be available at selected airports across the globe, including Amsterdam, Istanbul and Sydney, for €175.
Click HERE to read the latest whisky news from Scottish Field https://www.scottishfield.co.uk/category/food-and-drink-2/whisky/