A love of whiskey led to the start of a successful blog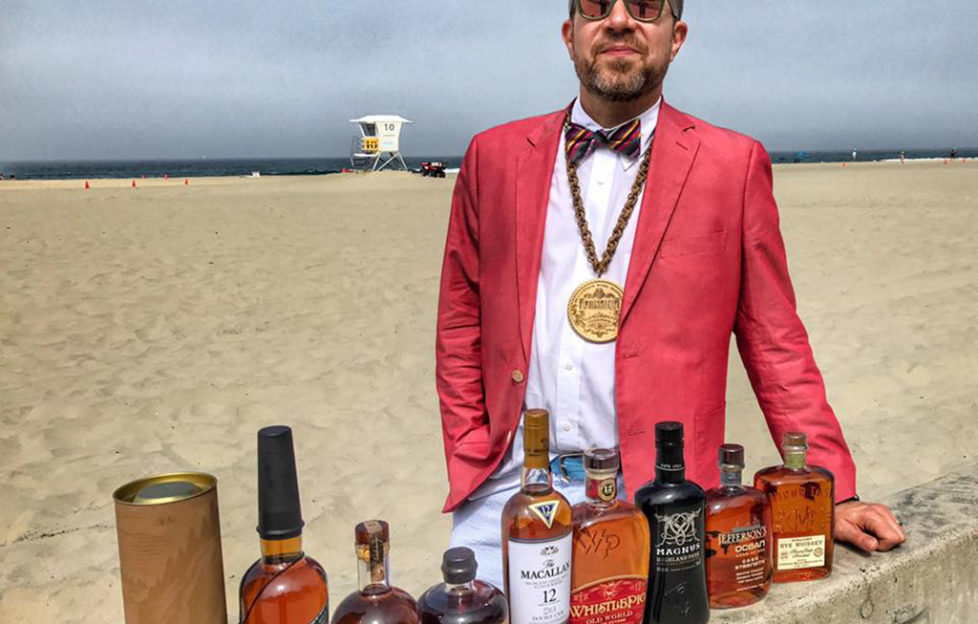 Originally from Kentucky, Tom Fischer is founder of BourbonBlog.com and co-founder of the first Whisk(e)y Marketing School and Sommelier Program.
The growth of Bourbon has been massive in the last few years. We went from seeing only a few Bourbons released every month or two all the way to a Bourbon being made in every U.S. state with new releases happening all the time. I don't expect it to slow down anytime soon which is good news for all of us!
Growing up in Kentucky and near the heart of the Kentucky Bourbon producing region, I had relatives that sipped on Kentucky Bourbon.
In particular, I have fond memories of my Uncle Glenn who enjoyed Yellowstone Bourbon while smoking a pipe. One of the decisions that led me to start BourbonBlog.com was an experience I had while sipping Kentucky Bourbon in a bar in Bardstown, Kentucky.
It is actually called "The Bourbon Bar." The bar had hundreds of Bourbons and American whiskeys on the wall, I saw the industry was beginning to expand like never before and offer new options for drinkers. I was also intrigued by the opportunity to taste whiskey in flights.
A few people who worked with the Kentucky Bourbon Festival were sitting at the bar that evening and invited me to return weeks later to cover the festival as a journalist. This ultimately resulted in my shooting of a documentary on Bourbon.
Over a decade ago, I had been working with the American actress Dawn Wells (who played Mary Ann on Gilligan's Island TV show) to start a film festival.
After my experience with helping establish the film festival, I was inspired to produce and host a documentary Bourbon whiskey which we was simply titled Bourbon Documentary.
At that time, there were very few websites and media outlets reporting solely on whiskey. Using video content from the documentary it helped my team and I to begin telling the story of the rebirth of Bourbon and the craft spirits revolution on BourbonBlog.com. We became the first to report on and review products like Maker's 46 and Angel's Envy Bourbon. We continue to tell the story of Bourbon and international whisky as one of the top online resources for whisk(e)y in the world.
A little over two years ago, I co-founded the first ever whiskey sommelier program which is based in Austin, Texas. You can learn more about our Whisk(e)y Marketing School and Sommelier Program at www.WhiskyMarketing.org.
We love asking the question, "Whatcha #DrinkinTonight?" on our Twitter, which has over 106,000 followers, which always results in loads of photos that capture the passion of enthusiasts being Tweeted back to us. There is something special about sharing our passion for Bourbon and American whiskey with others across the globe.
I only feature brands that I believe in as I teach consumers about them and want to give them my honest opinion. I worked with a great selection of whiskies on recent my 'Why Whiskey?' educational tour. The tour takes me to establishments, bars and hotels across the globe to teach about American whiskeys. I only work with whiskies that I love to drink myself.
I enjoy tasting all international categories of whiskey from unaged whiskey to old whiskeys. In short, I am looking for flavors that are balanced and work well together. Additionally, I want to be surprised with new flavors so I don't feel like I am tasting the same thing over and over.
I don't overgeneralize on what I like or dislike. While I certainly respect that some enthusiasts have categories they don't care for, I like to encourage whiskey drinkers to try new categories. An innovative product like Henebery Rye Whiskey from San Diego, is it actually infused with cardamon and other spices that compliment the rye. There are many flavored whiskeys I would never drink, but this one is magical.