Highland Boundary joins Coronavirus fight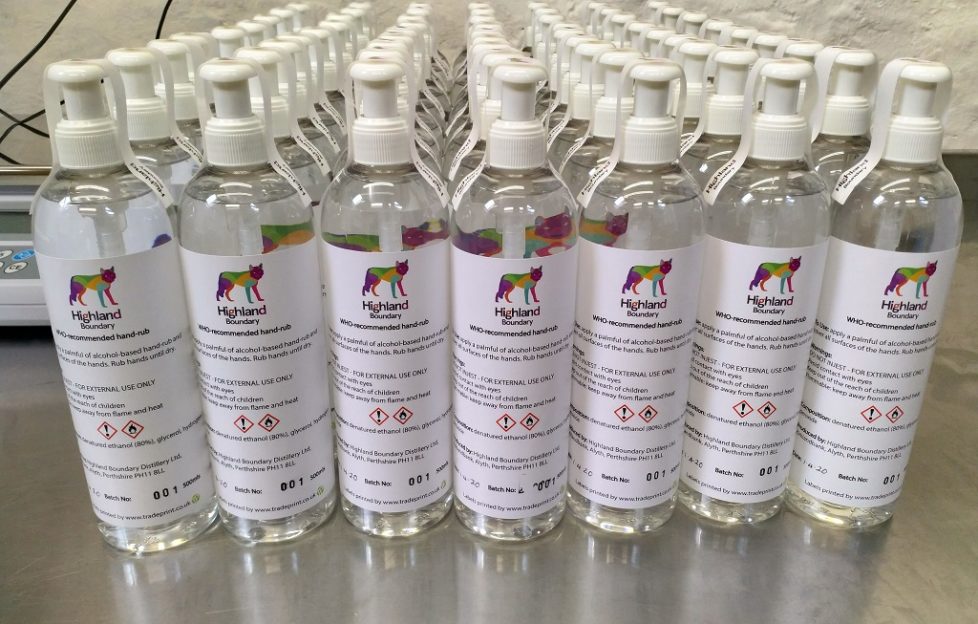 Perthshire-based Highland Boundary distillery is helping with the worsening Covid-19 crisis in Scotland.
They are switching production to hand sanitiser rather than the brand's regular award-winning spirits.
The hand sanitisers produced by Highland Boundary will be donated to key services in the NHS, charities and front-line essential workers; with extra bottles available for the local community to buy on a not-for-profit basis.
It is these community buy-one/donate-one purchases, which will allow the brand to support the free supplies to the health and care sectors.
Director Dr Marian Bruce said: 'During this pandemic, we wanted to do our little bit and use our time and resources in the best way possible. We know that there are many people pulling together in their communities right now, and it's been so wonderful to watch this and be a small part of it.
'If you know a community NHS health provider or charity that has a critical need for hand-sanitiser then please pass our details on to them and ask them to get in touch.
'We're also looking at district nurses in our area, who are out supporting vulnerable people in their homes, to see if we can support them by providing hand sanitiser, so please get in touch if you know of someone we can help.'
'It's important to us at Highland Boundary that everyone is healthy, safe and looking after themselves and family. We hope that being able to provide this small service to our community may benefit and help as many of you as possible.'
For further details visit highlandboundary.com