A Scots liquer with a difference – rhubarb and heather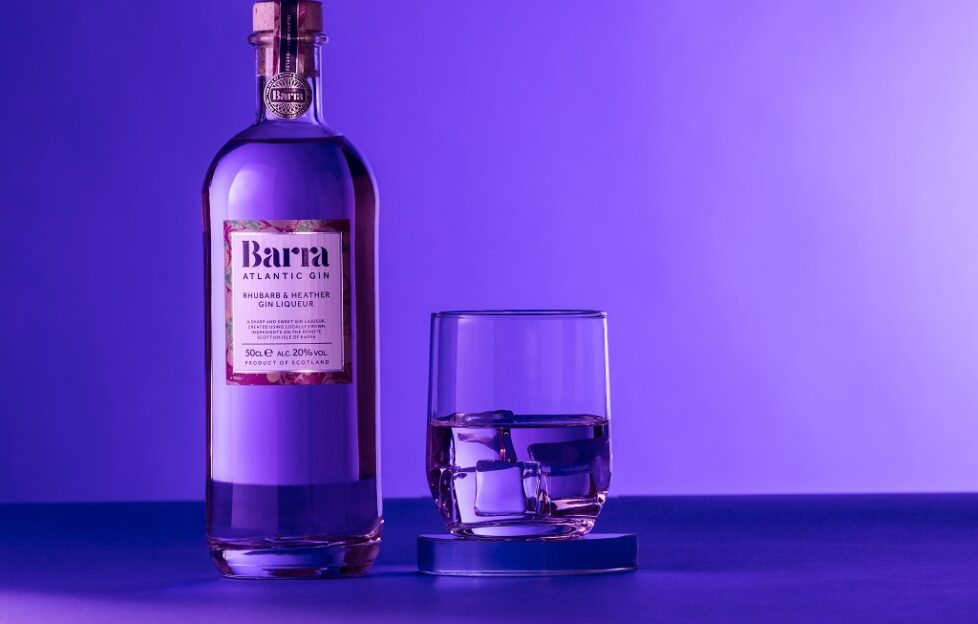 Isle of Barra Distillers has announced the launch of the 2021 Rhubarb and Heather Liqueur limited edition.
This is a released created close to the hearts of the community -the rhubarb is sourced from a local charitable organisation on the island, Garadh a' Bhagh a' Tuath.
Garadh a' Bhagh a' Tuath runs a community garden and café project, which produces the freshest local ingredients available and using as much of the produce in their recipes to help lower carbon footprint.
Along with the garden and café, the project also assists adult learners within the community, involving them as much as the volunteers.
Katie Morrison, co-founder of Isle of Barra Distillers, said: 'Earlier this year we hand-picked the rhubarb from Garadh a' Bhagh a' Tuath and perfected the flavour profile to not only reflect on our pride and joy, Barra Atlantic Gin, but also create a twist of refreshing sweetness to display a new burst of flavour to your gin.'
The new liqueur packaging also reflects Isle of Barra Distillery's organic ingredient choices, which is not only bespoke, but fully recyclable with biodegradable labels.
In addition, with every purchase of the gin liqueur customers will also receive a packet of seeds to sow, grow and eat their very own signature ingredient.
Katie continued: 'In a bid to be sustainable, whilst we utilise fresh organic ingredients available to us locally, we are also encouraging our customers to join our journey and plant while they consume.'
The Rhubarb and Heather Liqueur provides a packed flavour of rhubarb, a spice of ginger and a hint of lemongrass, resulting in a refreshing drink both neat and combined into a cocktail.
It is available now at Isleofbarradistillers.com, priced £22.