The perfect afternoon tea – tasty food and great views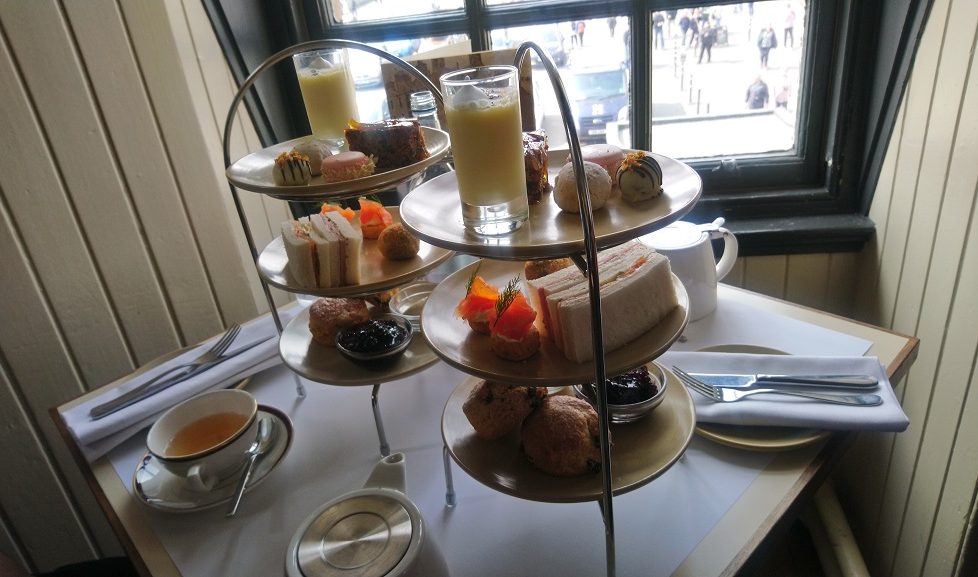 On a warm, sunny afternoon, what can be more relaxing than sitting back, enjoying a stunning view, and having a filling afternoon tea?
The Cannonball Restaurant on Castlehill, Edinburgh, is offering a new dining experience for foodies and tourists, whilst enjoying wonderful views over Edinburgh Castle, the Royal Mile and the general capital cityscape.
My companion and I were given a warm welcome when we arrived, and taken to the dining room in Cannonball, once a 16th century townhouse. We were delighted from the word go, as our seat gave us an unrivalled views of the castle.
Our server, Emma, gave us time to settle before bringing over a wooden case, offering a wide variety of teas, from which I opted for a fruit tea, my friend opting for chamomile.
After receiving our teas – which were full of flavour – we were delighted to be presented with a superb selection of fine, Scottish-sourced produce.
We began with a vegetable soup, with a wonderful rich and creamy flavour, which reminded me of my youth and the soups which my dad made at home. Wonderful – a small portion, which set up the rest our dining experience.
We were presented with a pair of finger sandwiches – with no crusts – which come with seasonal fillings. In our case, we were given Scottish smoked salmon, and ham with a tasty mustard, which were absolutely perfect. The bread was light and fluffy, and the flavours left us both wanting more. The mustard contained tasty seeds, giving a variety to the texture.
These were accompanied by petit fours, with more of the superb smoked salmon, and a tasty haggis bonbon.
Having enjoyed these, we moved on to enjoy a pair of delicate scones. Hailing from a family of bakers, I would like to think I know what make good baked goods, and these scones were top notch, accompanied by a fluffy cream and a delicious strawberry jam. The scones were crumbly, but held their shape too until bitten into – that is the mark of a good scone. And they were obviously freshly baked, as they still had some heat.
We concluded our dining experience with a lemon posset, with a raspberry topping, and this was superb – the zing of the citrus fruit instantly refreshed the mouth, with a pleasant, fluffy texture. This was accompanied by a trio of treats, with an Amaretto bite, a macaron and a 70% Valrhona chocolate treat. These appeal to our palates – no questions asked!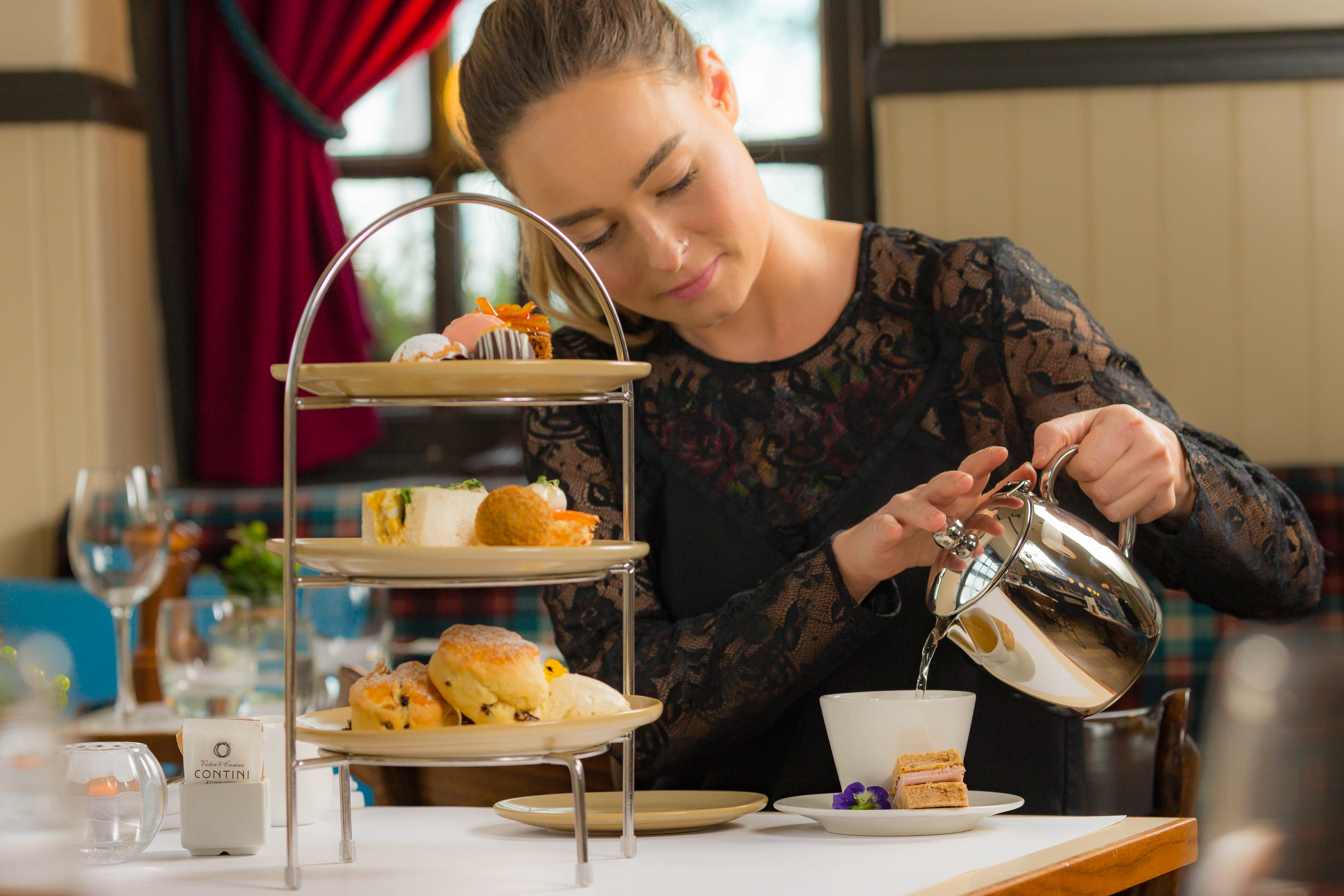 We were wonderfully looked after by Emma, and we could see that other members of the staff were just as diligent with their diners.
We were delighted to learn that the produce is Scottish-sourced, with haggis from Findlay's of Portobello, smoked salmon from James Dickson & Son in East Lothian, and seasonal produce from owners Contini's very own kitchen garden on the outskirts of Edinburgh.
Hugely recommended, if you're looking for comfortable surroundings, great service, a terrific afternoon tea, and the chance to admire Edinburgh's skyline.
The new Cannonball Afternoon Tea is now available Tuesday to Saturday, 3pm-4.30pm, for £25 per person. Cannonball is open 6 days in July (excluding Monday) and seven days a week in August.
Cannonball Restaurant & Bar, 356 Castlehill, Edinburgh, EH1 2NF.
0131 225 1550