Italian tapas are a surefire hit at Spuntini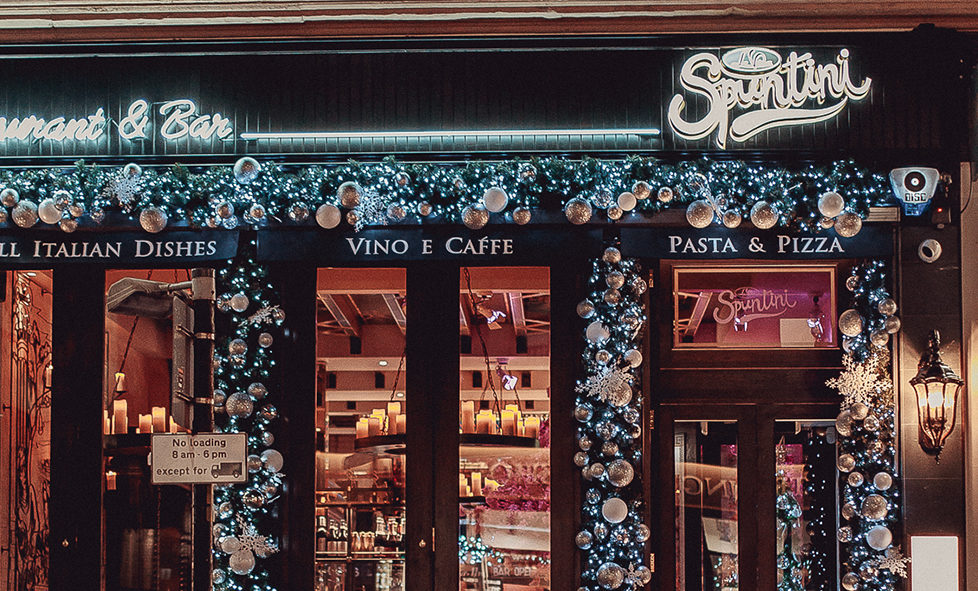 The concept of dining with small dishes is nothing new – the Chinese with dim sum, and the Spanish with tapas.
However, the latest Italian restaurant in Glasgow opened its doors this week, and it's providing something rather different from the norm.
Spuntini has opened in Gordon Street, in Glasgow city centre, the latest restaurant from the La Vita restaurant group.
And it's one that impresses as soon as you set foot in the door, having spent over £1 million on the former Robertson Outerwear site.
Chandeliers are festooned with candles, and the design is pleasing on the eye, not overlit and garish, but just right, creating a great atmosphere, whether for a romantic date night, or a meal with friends. Instant hit.
But it's the menu where Spuntini really stands apart from the crowd. It's festooned with a plethora of smaller dishes, enabling the diner to pick and choose several plates, to whet their appetites.
We were welcomed by the friendly staff and shown to our table, and the manager David came over to introduce himself and explain the whole concept of Spuntini – 'Spuntini is the Italian concept for sharing and is used to describe a leisurely meal comprising of any number of different dishes,' – recommending a few of the smaller dishes, plus one larger dish to share between us.
The choice was staggering. In the past, I've often struggled to find something to choose, but here, it was a case of what I didn't want. And, to be honest, there were none. We were served bread and olives as we waited – and the dip with a hint of lemon was to die for. I could happily have had plenty of that on bread!
Ultimately, I opted for the Croquettes Italiano, which are potato croquettes with cheese from Italy served with a spicy tomato dip. These were pleasingly crispy on the outside, with a soft gooeyness inside.
My companion chose the mozzarella fritta, which were, again, perfect to bite, without being too hot inside.
We finished these, and were given a couple of minutes of breathing space, before our main selection arrived.
My eye was drawn to the pizzette, a five inch neapolitan pizza, and I had to have the Scozzese – spicy pepperoni with Stornoway black pudding. The crust was lovely and thin, with a pleasant crunch, and didn't provide too many carbs to give you that instant food fill-up. But black pudding on a pizza – wow. Another win.
My companion chose the Stornoway black pudding and creamed potato mash, which was seasoned lightly, breaded and gently fried. Black pudding and mash is a fantastic combination, especially in croquette form, and like my starter, was crisp on the outside but soft once bit into.
My personal highlight was the Italian Scotch Egg – it's just as it sounds, but made with Italian spicy sausage. I've had Scotch eggs from many places, but this is the king of them all. The egg was wonderful, with a yolk that was still slightly runny, but the sausage meat was perfectly cooked. Heaven.
My companion chose the Anatra al Nero, which is a Duck and Stornoway black pudding with a red currant jus, and was taken aback by how good it was. Duck is normally a wonderful flavour on its own, but married with the black pudding, with the jus to blend the flavours, it was a wonderfully surprising combination.
We went with the recommendation of choosing a main dish to share, so we picked the lobster raviolli. It was perfect – when you become used to shop-bought pasta, or even out of a tin, you forget the difference that you get from the freshly-made version. This was heavenly, although the accompanying Napoli cream sauce with a touch of chilli was a little stronger that we both expected! Nonetheless, it was beautiful, and it was clear the lobster was freshly caught and cooked.
Somehow, we were able to find some room at the end for a dessert, and chose a tasty Amoretto ice cream. It was pleasantly flavoured, without being too in your face, as many alcohol-based ice creams can be.
We dined on a busy night, but the staff were first class, and nothing flustered them. Their attention to detail was outstanding. An absolutely faultless dining experience.
Spuntini Gordon Street is open 7 days a week.
Spuntini, 34 Gordon St, Glasgow G1 3PU.
0141 221 4040