Try this delicious easy gyoza stir-fry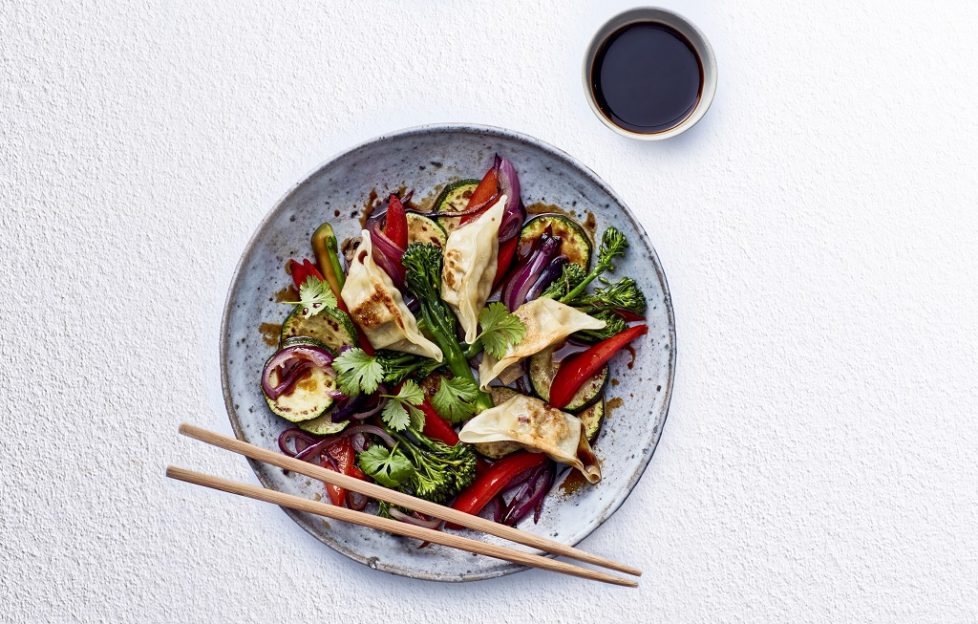 Gok's easy gyoza stir-fry (serves two)
8 itsu vegetable fusion gyoza
1 red pepper
½ red onion
4 tenderstem broccoli
1 small courgette
Soy sauce
Olive oil
Coriander
Cut the broccoli in half lengthways & finely slice the red onion, pepper and courgette.
Pan-fry the gyoza as per pack instructions.
While the gyoza are cooking, put your wok [or another frying pan] on a medium heat and add a glug of olive oil.
Once hot, add the onions and pepper and fry until they start to soften. Then add the broccoli and courgette with a few dashes of soy sauce and fry for a further 5 mins, stirring frequently.
Once the broccoli is tender, plate up your stir-fry veg and top with the pan-fried gyoza.
Finish with a splash of soy and some fresh herbs.
Recipe © itsu / Gok Wan | https://www.itsu.com/
Celebrity chef and fashion icon Gok Wan grew up in his dad's Chinese restaurant – and he's sharing tasty recipes with us this week
Gok is working with itsu – the Asian-inspired, healthy food brand – to come up with recipes which are perfect for lunches whilst working from home.
Today, we share Gok's easy gyoza stir-fry.