Try some lemony peas and radish with herby hummus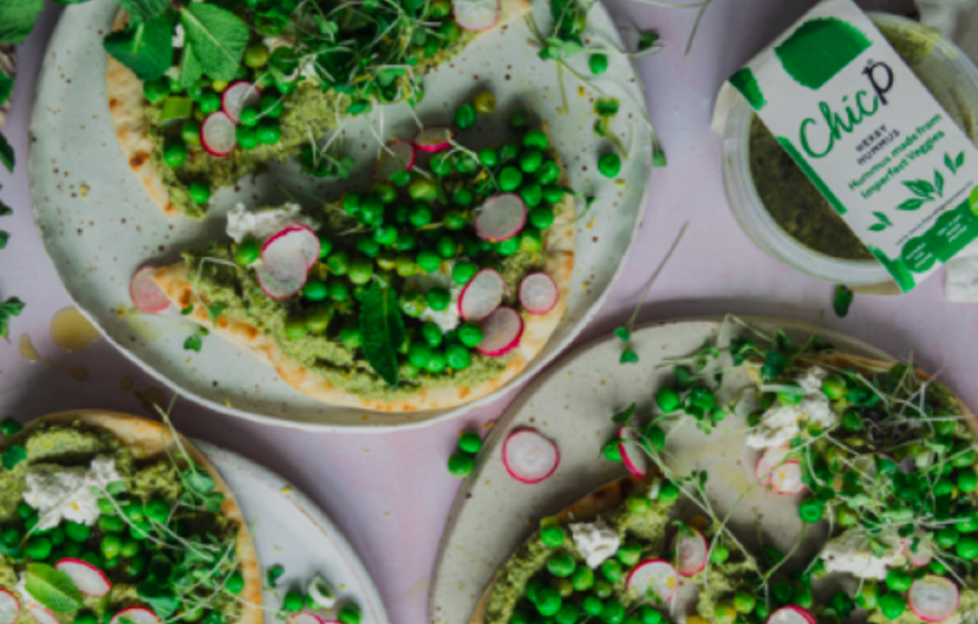 Lemony peas and radish with ChicP herby hummus
170g peas blanched
2 tbs extra virgin olive oil
2 spring onions finely sliced
A few sprigs of fresh mint
Zest 1 lemon
2 small flat breads
To serve: 6 radishes thinly sliced
75g vegan cream cheese
Micro herbs
Extra virgin olive oil
Extra mint leaves
1 tub herby ChicP hummus
In a bowl combine the blanched peas, oil, spring onions, roughly chopped mint leaves, lemon zest and season with salt and pepper and set aside.
Heat the flat breads in the oven until lightly crisp.
Spread the herby hummus onto the flatbreads and top with little dollops of cream cheese, the pea mix, radishes and micro herbs.
Finish with a little extra mint leaves and drizzle with extra virgin olive oil.
Recipe © ChicP | https://www.chicp.co.uk/
Fresh food is something that we all enjoy, and today we've got a recipe for something tasty.
The seasonal and sustainable snack brand, ChicP, offers a delicious range of nutritious veggie bites and healthy hummus dips which are all made from surplus vegetables.
Ideal for dunking, spreading or dolloping, ChicP is a great accompaniment to any picnic or BBQ.
Today we present the first of their recipes for the week, Lemony peas and radish with ChicP herby hummus.