Paul Tamburrini's world chocolate day recipe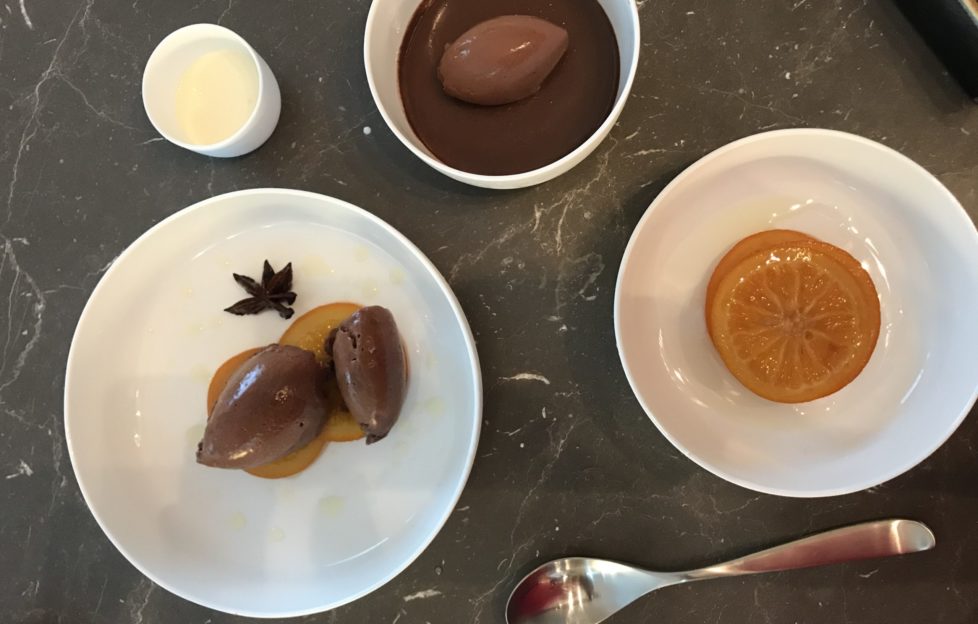 Petit chocolate cream pots (serves 6)
130ml full fat milk
90g dark chocolate (70% cocoa)
200ml whipping cream
3 large egg yolks
65g caster sugar
Pour the milk into a saucepan and gently heat; once hot, add the chopped chocolate pieces and mix well with a wooden spoon or spatula – remove from the heat and stir in the cream.
Stir well and leave to cool for a bit.
Put the egg yolks and sugar in a bowl and beat well using a hand whisk; do not whisk so hard that the mixture is frothing.
Gently pour the cream mixture over the creamed yolks and sugar – pass through a fine sieve and leave to rest for around one hour.
Pre-heat an oven to 350F/180C/gas 4 and bring a kettle to the boil.
Once the chocolate mixture has rested, pour evenly around 120ml into each dish. Pour boiling water into the baking dish just enough to cover halfway up the dishes, cover each dish with cling film (cling is ok to use) and bake for around 35-40 minutes.
When done, the creams should be soft in the centre and slightly firm around the edges.
Remove from the baking dish carefully and allow to cool for two hours at room temperature.
CHEF Paul Tamburrini has shared his petit chocolate cream pot recipe to mark tomorrow's world chocolate day.
Tamburrini – formerly of Cameron House, One Devonshire Gardens and The Honours – is preparing to open his own restaurant in Glasgow once lockdown is over.
In the meantime, you can try your hand at his chocolate recipe.
Find more culinary ideas on Scottish Field's recipe pages.