A tasty recipe for lamb kofta kebabs with haggis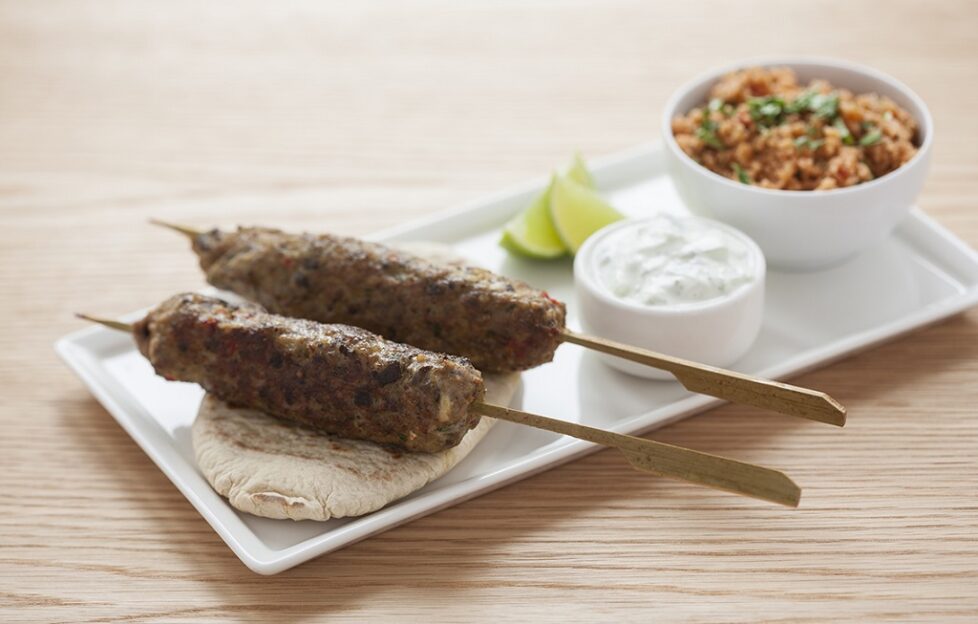 Lamb Kofta Kebabs with Haggis (serves four)
400g minced Scottish lamb
200g Macsween traditional haggis, crumbled
5g finely chopped red chilli
1 tsp cumin powder
2 tsp coriander powder
½ tsp cinnamon powder
10g fresh coriander, chopped
2 cloves garlic, finely chopped
Salt & freshly milled black pepper
Mix together all the ingredients until well combined. Divide into 8 x 80 gram balls, then roll out like a sausage.
Thread onto 4 skewers - bamboo or metal - brush with oil & season.
To cook on a griddle: heat the pan until very hot, cook for 3-4 mins each side until cooked through. Don't turn until they are well sealed or the meat will stick to the grill or pan.
Garnish the plate with roasted cherry tomatoes, tomato ketchup, coleslaw and fries or wedges.
Season and set aside.
Recipe © Macsween | https://www.macsween.co.uk/
The humble haggis – a Scottish favourite for hundreds of years, and its popularity shows no sign of dropping.
Courtesy of Macsween, we're mixing things this week up to bring you haggis in new and interesting ways.
Today, we head to the Mediterranean, as we fuse Scottish and Turkish cuisine, to create some haggis kofta kebabs.
As a suggestion, serve the koftas with yoghurt raita, basmati rice and flatbreads. They are also good with a chilli dip or chipotle paste.