A quick and easy recipe for chocolate truffles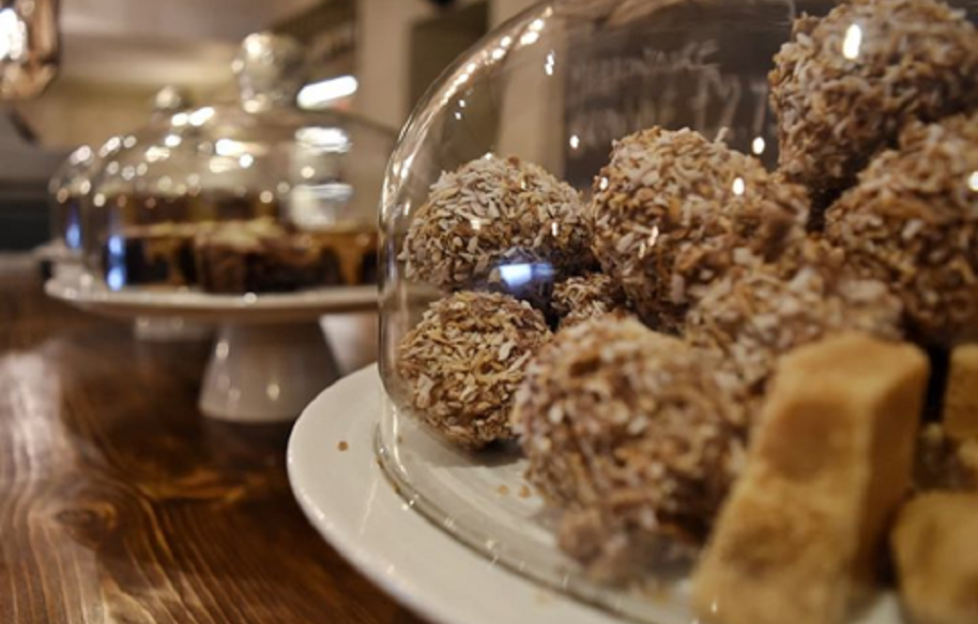 Chocolate truffles
20 digestive biscuits
125g butter
200g condensed milk
2tbsp cocoa powder
125g desiccated coconut and extra for decoration (you can also use sprinkles, melted chocolate or coca powder)
In a plastic bag crush the digestive biscuits using a rolling pin.
Put the butter and the condensed milk into a pan and melt the butter over a low heat. Leave to cool slightly.
Add the biscuits, cocoa and coconut to the butter and condensed milk and stir together. make sure it is well stirred.
Form the mixture into truffles about the size of a golf ball. Top tip - Dip your hands in a little water between truffle to avoid sticking.
Roll the truffles in coconut (or chosen decoration)
Recipe © Stair Arms Hotel | http://www.stairarmshotel.com/
The Stair Arms Hotel in Pathhead, Midlothian are staying positive amidst this lockdown.
They're posting optimistic messages and running competitions via their social media channels to keep spirits up.
An example of their positive social media campaign is the 'e-Easter Egg Hunt'. Every year the hotel hosts an Easter Egg hunt across their grounds – this time around they're taking it online and giving customers the opportunity to partake in a weeklong egg hunt with the prizes to be won.
They're aiming to cheer people up and have their hotel seen as a happy place even while it's closed.
The Stair Arm has shared its recipe for chocolate truffles with Scottish Field. These homemade treats are the perfect alternative to shop bought chocolate eggs this Easter.
Simple and delicious, this recipe uses mainly cupboard ingredients and is perfect for the whole family to help make and enjoy.