A delicious mutton stew recipe – with a difference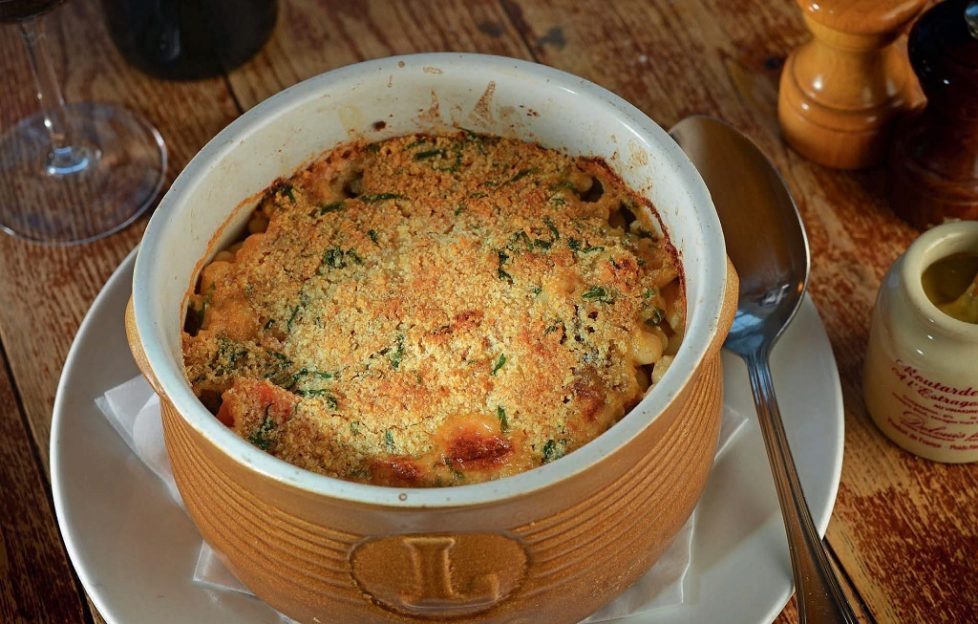 Cassoulet de mouton (serves four to six)
For the mutton stew: 2 tbsp duck fat
800g mutton shoulder and neck fillet
1 carrot, peeled and diced
1 onion, peeled and diced
2 garlic cloves, crushed
1 bouquet garni
Fresh thyme and rosemary
1 cup chicken stock
For the offal caillettes (meatballs): 400g mutton offal, heart and liver
200g mutton shoulder mince
1 carrot, peeled
1 onion
2 garlic cloves, peeled
100g cooked spinach leaves
1 egg
Seasoning
Pig's caul, for wrapping
For the beans: 500g haricot beans, soaked overnight or for at least 12 hours
2 litres of chicken stock
2 carrots, peeled and split in two lengthwise
2 small onions, peeled and split in two
4 to 6 garlic cloves
1 bouquet garni
Finishing the dish: 2 or 3 tbsp duck or goose fat
Breadcrumbs
For the mutton stew: Heat the duck fat in a thick-based pan or pot (Le Creuset is good) then add the meat and sear, turning until it is a dark gold colour on all sides. Add in the onion, carrot and garlic and sweat for a few minutes. Pour in the stock, bring to the boil, add bouquet garni and cover with a lid. Slowly braise in the oven at 140°C for two hours. Once cooked, put to one side and allow to cool.
For the offal caillettes (meatballs): Put the offal, mutton, carrot, onion, garlic and spinach through the mincer. Tip into a bowl, add the egg and seasoning then mix well. (If you wish, you can use spices such as harissa at this stage.)
Form into balls the size of a golf ball. Wrap each caillette in a piece of pig's caul then place on a buttered tray with a little chicken stock. Bake in the oven, preheated to 180°C, for 20 minutes. Set aside until needed.
For the beans: I am a great fan of haricot beans and use lots of different ones for dishes at the restaurant. For this recipe I have used Mogettes de Vendée but you could use Tarbais beans or even Soisson, so long as they are haricot beans.
Soak the beans for 12 hours then rinse under cold water. Place them in a pot and cover with the chicken stock. Bring to the boil and skim regularly, getting rid of any white foam, then add all the vegetables and simmer for about 45 minutes or until the beans are cooked (there is nothing worse than undercooked beans, though you don't want them overcooked either). Set aside once cooked.
Finishing the dish: Take a large cast-iron pot or terrine dish. Lay the meat at the bottom, add the stock from the meat then the caillettes. Pour the beans over this, and add a little chicken stock until just covering the flat surface. Add a few tablespoons of duck or goose fat, sprinkle breadcrumbs on top and place in a preheated oven at 180°C for 30 to 40 minutes. Serve straight from the oven when ready.
Recipe © Fred Berkmiller | https://www.lescargotbleu.co.uk/
Fred Berkmiller, who owns Edinburgh's L'Escargot Bleu and L'Escargot Blanc, is urging Scots to try different cuts of meat.
The Frenchman is championing different meats, and today, we presen ta  recipe for a mutton stew.
(This recipe was originally published in 2015)