Whisky at the heart of fragrance collection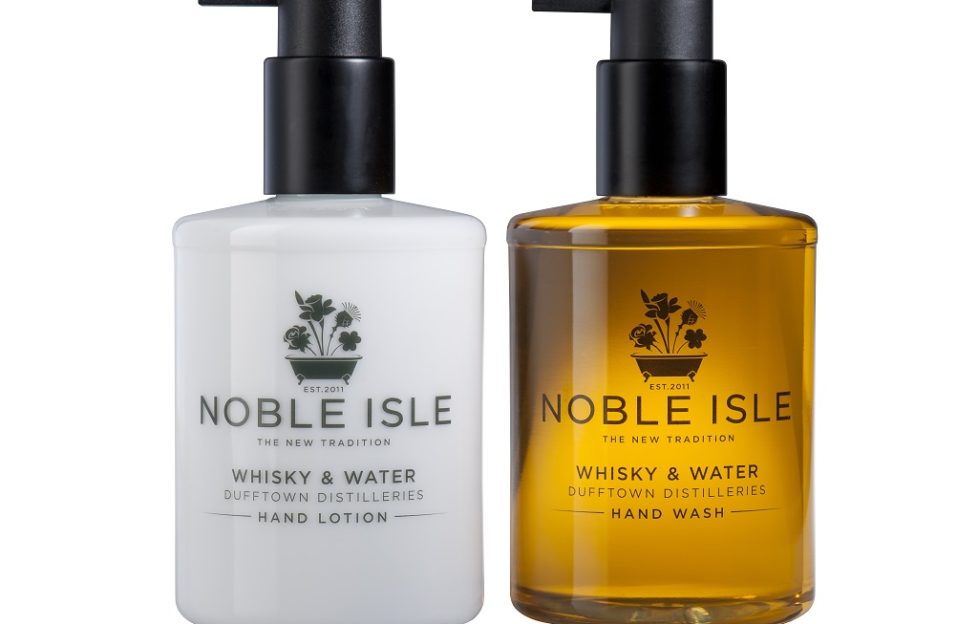 Whisky sourced from Scotland is playing its part in a British fine fragrance, bath and body house's scents.
Noble Isle has the Whisky & Water collection, a smooth and spicy fragrance that is redolent of the liquid gold of a fine oak-aged single malt.
This fragrance is available in a beautifully paired hand wash and hand lotion, rich bath and shower gel, fine fragrance reed diffuser and wick candle.
For Britain in a Bottle, Noble Isle sources the rich natural extract of malted barley from the time-honoured Balvenie Distillery in Dufftown.
This is one of a handful of distilleries that still harvest and malt their own barley. By doing so, it has established an exclusive range of handcrafted single malt Scotch whiskies, characterised by a smooth, honeyed complexity.
As well as its dedication to capturing the essence of Britain in a Bottle, Noble Isle is proud of its commitment to ethical, sustainable, vegan and cruelty-free practice. Each product is presented in 100% recyclable packaging and inspired by the natural and cultural riches of the British Isles.
The Whisky & Water collection is available to purchase at nobleisle.com.