Get your skin and hair on track after time on the slopes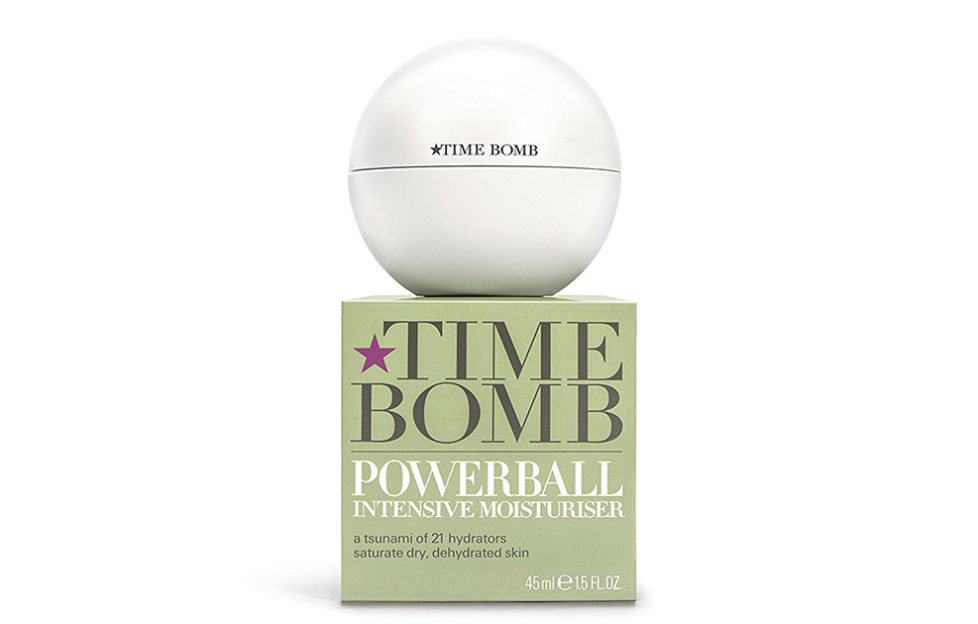 Nothing beats a week of hitting the slopes and living it up in the bars of your favourite ski resort.
But whilst packing your thermals and ski boots, remember to pay a little attention to your toilet bag and bring the basics for keeping yourself looking and feeling your best in the mountains.
Dry air, wind, layers of sunscreen and perhaps one or two drinks slopeside will make your skin dry and in need of an intense moisture hit such as Time Bomb POWERBALL Intensive Moisturiser (£37 for 45ml).
And it's called the Powerball for a reason; this cream is a power house blend of 21 natural hydrating ingredients including Ectoin, a moisture hoarding and holding protein. Slather this on under your SPF protection to stop your skin drying out, keeping it soft and glowing throughout the day.
Restore your skin with some overnight TLC from Super Facialist Overnight Skin Recovery Cream (£15.99 for 75ml). Free from parabens, mineral oils, petrolatum and synthetic colours, this cream includes shea butter and soothing bisabolol, an ingredient derived from chamomile, to deliver intense hydration whilst probiotic and peptide technology helps to reduce cellular damage and activate cell renewal. Sather on a layer before bed to wake up refreshed and restored.
Don't let the cold fool you, the sun at the top of a mountain can be strong. High altitude and reflective snow can mean misery for your skin if you fail to use an SPF. Use a complete sun protection system such as Bioderma Photoderm Ski SPF 50 (£11 for 20ml), a handy cream and stick duo which is perfect for the face, lips and top of the ears.
It's small size makes it perfect for carrying in pocket and reapplying throughout the day – no excuses!
The cold and wind can also play havoc with your hair so don't forget to give it some attention before hitting the slopes. Add moisture with Electric P*-4 Preparation Spray (£17.50 for 150ml).
Essentially a leave in conditioner, this product is a perfect choice as it is packed with nourishing oils, protects against heat damage from styling and also contains ingredients to fight UV damage. Flat helmet hair isn't a good look and this product also works a treat adding a bit of volume to your roots. A few sprays and a quick brush and you're ready to hit the bars for some well-deserved après-ski. Add a conditioning mask to your routine to bring damaged hair back from the brink.
Noughty's To The Rescue Intense Moisture Hair Treatment (£8.99 for 300ml) blends Moroccan argan, back oat extract and meadowfoam oil to help revitalise dry tresses for healthy looking hair, plus it smell good enough to eat.
And finally, give your body some TLC and soothe away any aches and pains with a warm bath and a drop of the luxurious Olverum Bath Oil (£29 for 125ml). Beautifully aromatic, the formula contains 10 pure essential oils designed to promote a great nights' sleep.
The formula also works a treat to rebalance dry skin after a long day on the slope leaving your skin soft, supple and smelling delicious.