Students leading the way for ethical jewellery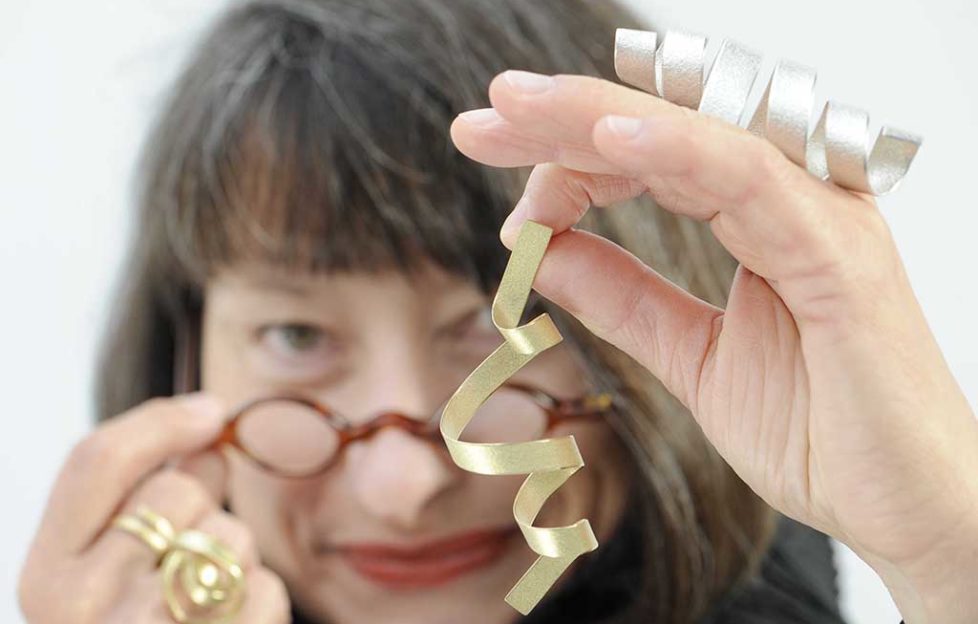 A bid to make Scotland the world-leader in ethical silverware and jewellery has received a boost.
Scotland's leading art colleges today gathered at an international symposium to sign a pledge ethical gold and silver work.
Representatives of colleges offering HND and degree level courses in jewellery and silversmithing put their names to the Incorporation of Goldsmiths' Ethical Making Pledge at an international symposium of designers and makers in Edinburgh.
The move reflects a growing determination among makers, designers, educators and consumers to demand that precious metals are responsibly mined and that sustainable and environmentally friendly techniques are used in workshops.
It is supported by leading proponents of ethical jewellery such as the London-based designer Ute Decker who spoke at the symposium, and by students from across Scotland including Daniela Groza from Edinburgh College of Art.
An estimated one million children work in gold and silver mines in the developing world, many paid as little as a dollar a day. Workers at many mines endure unsafe conditions and exposure to toxic chemicals.
The pledge means that the relevant departments at City of Glasgow College, Duncan of Jordanstone College of Art and Design, Edinburgh College of Art, Fife College, Gray's School of Art, Glasgow Kelvin College and Glasgow School of Art will:
Move towards the sole use of ethically sourced precious metals
Include ethical theory and practice on their curriculums and in workshop practices
Nominate student ambassadors to take part in ethical making information session organised by the Incorporation.
Mary Michel, director of the Incorporation, said: 'This is a proud moment for all of us. The pledge will help make Scotland known throughout the world as the trustworthy producer of ethically sourced, imaginatively designed and exquisitely made jewellery and silver.
'Scotland's colleges have a tremendous reputation for producing superb designers and makers. The fact that ethical making and provenance will now be a focus on these courses will further strengthen their reputation.
'It also makes sound commercial sense as, in common with every sector from food to fashion, consumers increasingly want to be sure that goods are ethically sourced. This can be all the more important when it is a piece of gold or silver purchased to symbolise a special moment in life, such as an engagement, a wedding or a birthday.'
Daniela Groza, one of the new student ambassadors, said: 'It is important that people know the true cost of everything they wear. Ethical sourcing of precious metals matters because it is important to know how they were obtained and that people were not being exploited.'