Scotland's on the cusp of a fashion renaissance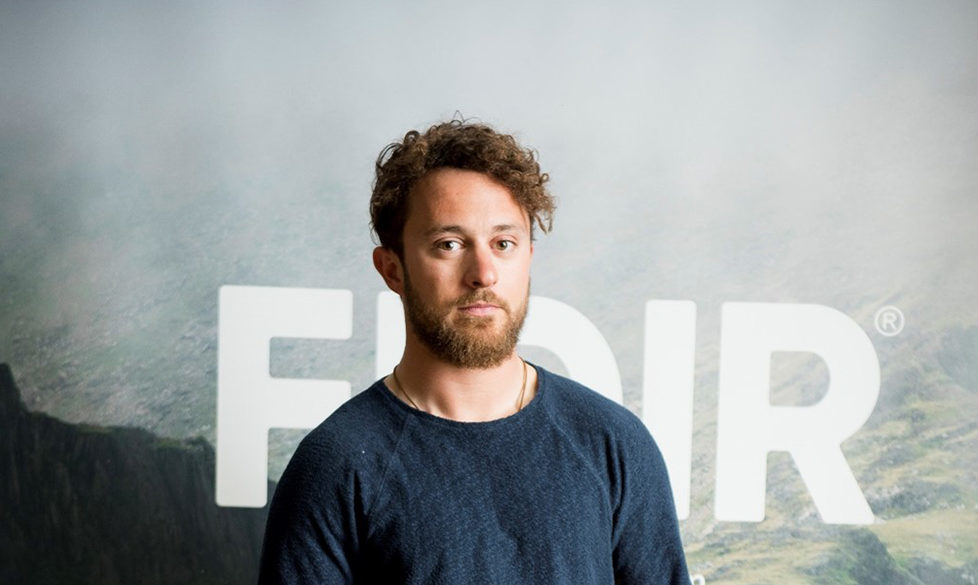 Scotland is leading the way when it comes to fashion.
That's the view of Lord Eddy Downpatrick, the founder of the menswear and accessories range FIDIR.
What is it about Scotland that makes it so fashionable?
I think Scotland is really on the cusp of a movement in terms of fashion; it's great to see things moving away from the stereotypes of Scottish fashion and into cooler, more contemporary territory. Of course, tartan and tweed are wonderful in Scotland and will always have their place, but I love that this beautiful country is becoming inspiration for art and style in its own right.
For me, the colours and landscapes were a huge inspiration and I can see many designers and brands finding inspiration in the beauty and diversity of Scotland's terrain. FIDIR is the fruit of many a daydream in a lifetime's exploration of the Highlands. My love for this special part of the world, as well as the many joyful memories I have gathered here, have been distilled into the products FIDIR offers, capturing its true essence. I would love nothing more than to encourage a similar passion for this part of the world, and I hope that through FIDIR's products, many more people will feel inspired
to go outside and discover the magic of the Highlands and Islands.
Where do you draw inspiration from?
My inspiration comes from the Highlands and islands of Scotland; it's my spiritual home and where my heart truly belongs. FIDIR uses colours, materials and details which evoke the rugged beauty of Scotland's magnificent terrain. From the deep blues inspired by the lochs and skies, to the rustic reds and rich greens that bring to mind the rolling hills and glens of the Highlands, each of FIDIR's products feel like a little piece of Scotland.
What dictates the styles – is it a case of following similar ideas of what's trending, while adding personal touches to it?
The FIDIR collection has been designed to bypass the trends; for me, it's a timeless capsule collection that will work for the wearer, wherever they are in the world, whenever they choose to wear it. The range includes those key essentials that will always be in style – such as classic tees, Henleys and sweatshirts, as well as weekender bags and leather wallets and washbags – with our own special touches. The tees and sweaters all have our signature curved hem, for a rugged luxury look, while many of our accessories are lined with beautiful paintings by Scottish artist Hermione Gibbs, which adds an extra touch of luxury, and of course alludes to the beauty of Scotland once more. My plan is to continue to develop the FIDIR brand steadily; we won't adhere to seasonal collections, instead continuing to create versatile and timeless pieces that can be worn at any time of the year.
What leads you to the fabrics that you use? 
I wanted to ensure that FIDIR products had both the luxury and comfort to be worn every day, but with the durability and versatility that outdoor clothing requires. Our tees are crafted in a heavyweight cotton that is both soft and tough, and our leather accessories have been made in a very hardy leather that will age well and last for years. And our weekender and messenger bags use robust canvas and leather to ensure that they can withstand all weathers. I wanted our product to look elegant, with a luxury laidback feel, but to still be practical for regular use.
What is 'in' for spring/summer 2018?
The men's catwalks for SS18 actually really tapped into the 'outdoors' trend – Kenzo, Balenciaga, Louis Vuitton and Hermes all featured runway outfits inspired by outerwear and activewear, with plenty of moss green, which bodes well for FIDIR! But I prefer to think past the small window of seasonal trends, and my personal style always leans towards the timeless, which has filtered into FIDIR. Nobody looks bad in a simple t-shirt or well-cut sweater, and our range is designed to ensure longevity – so you can wear it now and look cool, and the same will be said 10 years from now.
Lord Eddy Downpatrick is the founder of FIDIR.