School of fashion and textiles set to open in Ayrshire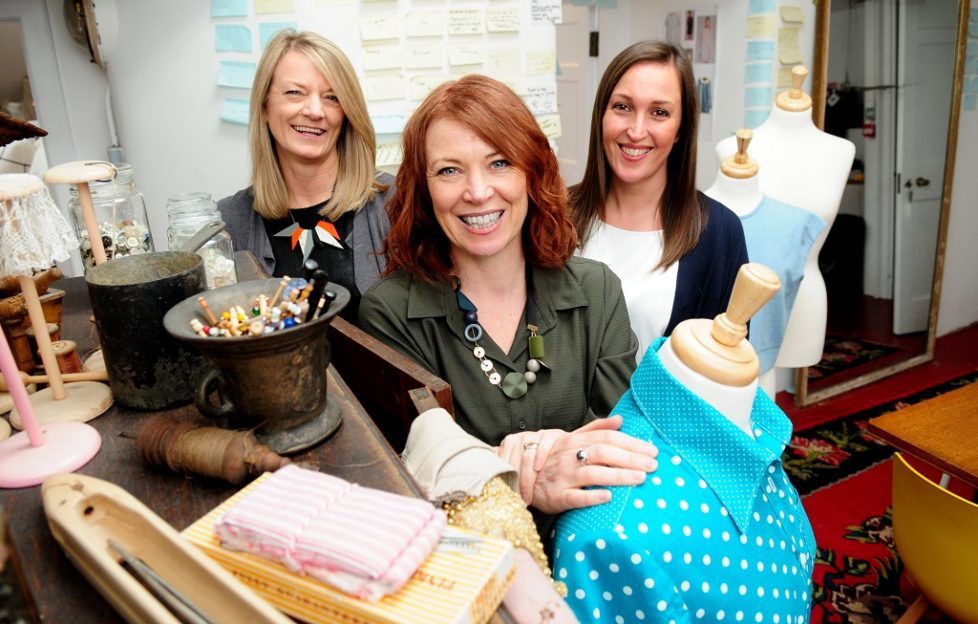 A fashion and textiles training school bearing the name of the world's largest fashion and luxury group is set to open at Ayrshire's Dumfries House estate this month.
The LVMH Textile Training Centre, the latest development on the estate, near Cumnock, by The Prince of Wales's charity The Prince's Foundation, will host intensive eight-week courses in sewing, cutting, and edging fabrics and comprise a manufacturing line in luxury garments.
In order to establish the training academy, the luxury goods group LVMH Moet Hennessy Louis Vuitton sponsored the refurbishment of an unused sawmill on Dumfries House estate, which was saved for the nation by The Prince of Wales in 2007 and is now used to help people engage in learning experiences that promote confidence and personal development, as well as offer training in real-life skills to open up future employment opportunities.
The new academy will complement an existing schools' programme, Future Textiles, which is based in the atelier of Dumfries House and has been running for four years.
Jacqueline Farrell, education director at The Prince's Foundation at Dumfries House, said: 'Fashion and textiles requires a mixed skillset that incorporates engineering and art, and we try to introduce pupils to all aspects of the industry in their education here at Dumfries House.
'We have repeat visits from many schools and larger groups keen to learn the skills we teach here. It has been heartening to see increasing uptake from boys and more pupils saying they are interested in going on to work in fashion and textiles.
'Scotland is the traditional home of the luxury fabrics and textiles industry and it means a lot to me to help bring in a new generation. There is a skills gap in Scotland, as not enough people are learning how to sew and cut.
'The new training academy will allow trainees to be taught key machinist skills and quality control that they put into practice with any respected brand. We will teach them the skills to make luxury items to a brief.
'We are grateful for LVMH's generous support of this important project.'
Interviews to determine the first trainees to use the training academy will take place in the coming weeks. Those interested can email education@dumfries-house.org.uk