Foundation launches luxury manufacturing training scheme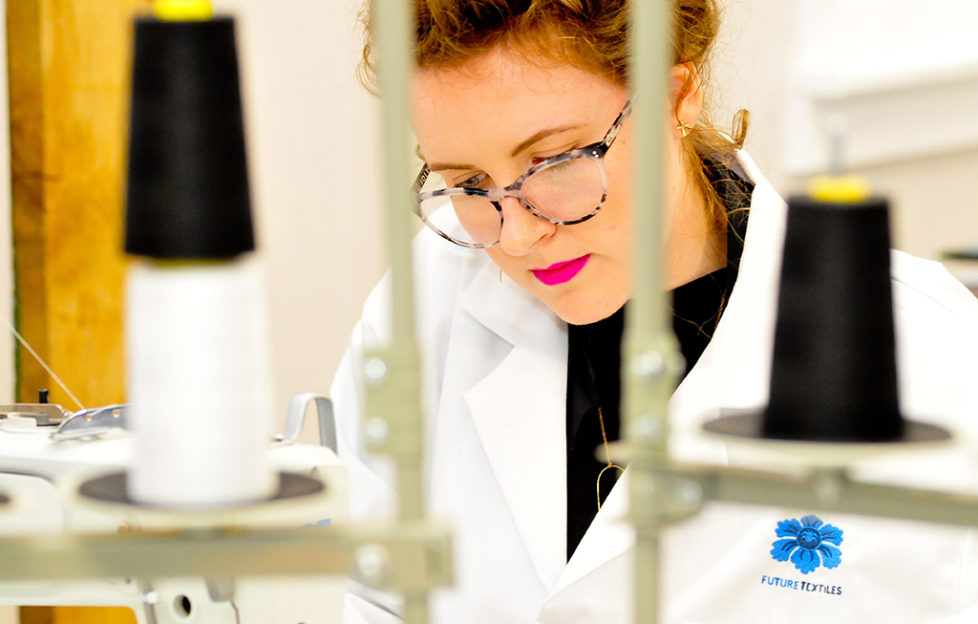 The Prince's Foundation has launched a brand new training programme that will enable budding garment manufacturers to develop their production skills to the highest standards.
The charity, formed in April 2018, is currently recruiting six trainees to work on a seven-month project during which they will develop small-batch production skills by undertaking workshops and working on a collection with a leading partner.
Future Makers will be based in the state-of-the-art Textiles Training Centre at Dumfries House in East Ayrshire and will complement The Prince's Foundation's existing Future Textiles programme, which was initiated by HRH The Prince of Wales in 2014.
Delivered at Dumfries House and at Trinity Buoy Wharf in London, Future Textiles brings together industry and education in two unique specially-equipped settings to breathe fresh talent into the UK's fashion and textiles industry. To date, more than 4000 participants have engaged with Future Textiles by taking part in sewing, pattern drafting, embroidery and woven textiles workshops, as well as master classes and specialist training programmes.
The Future Makers programme is suitable for recent graduates who are looking to enhance their manufacturing skills in a challenging, fast-paced environment.
Successful applicants will already possess good sewing and construction skills and for the duration of the project will need to be located near Dumfries House for the duration of the project or be willing to commute on a daily basis.
The programme will start in September 2019 and will run from Monday to Friday, 9am-5pm. A monthly bursary will be paid to assist trainees with living and travel costs.
Jacqueline Farrell, education director for The Prince's Foundation at Dumfries House, said: 'We are delighted to announce that applications are now open for our Future Makers programme. This is a unique project that will allow those passionate about making luxury garments to develop their skills to the highest standards.
'Garment manufacturing is an area of the industry that is in desperate need of the next generation of young people to help support the demand for high-quality apparel which is made locally and sustainably. Our track record in delivering similar programmes within the building crafts sector ensures we are well-placed to offer this type of training and the wider industry experience that goes alongside the programme.
'For successful applicants, there is no doubt this opportunity will influence their career and we hope to inspire them to set up their own manufacturing companies.'
In 2007, Dumfries House estate was saved for the nation by The Prince of Wales and it is now used to help people engage in learning experiences that promote confidence and personal development, as well as offer training in real-life skills to open up future employment opportunities.
The Prince's Foundation, formed in April as a result of consolidation of Dumfries House Trust and other charities, is headquartered at Dumfries House and is now the second-largest employer in East Ayrshire.
Application forms for the Future Makers programme can be downloaded HERE and must be submitted by 5pm on Tuesday 25 June.