Top tips to save your skin from air pollution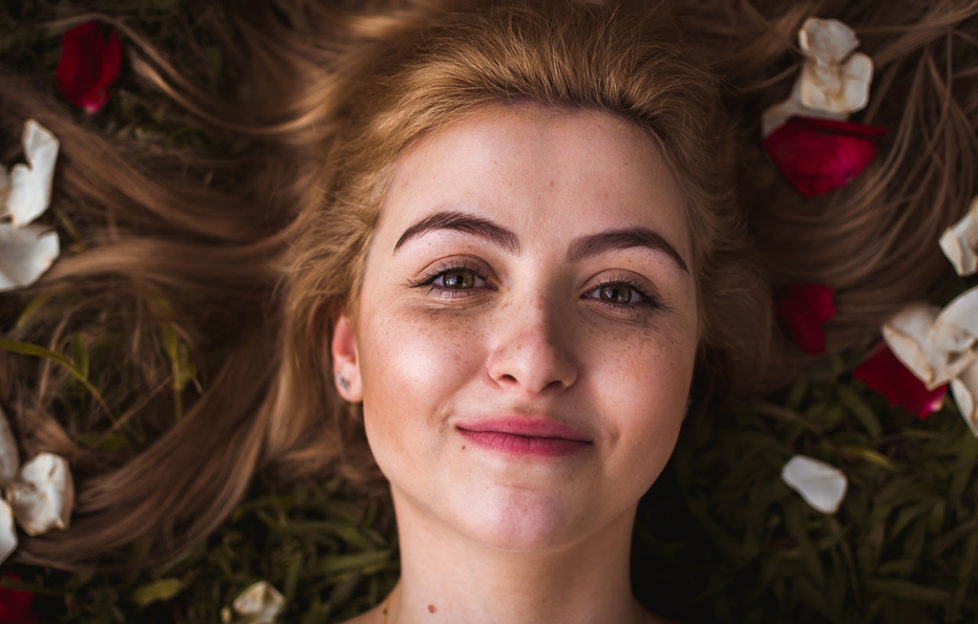 Those of us who live or work in cities know what the pollutants in the air can do to our skin.
Airborne pollution concerns are widespread in large, industrialised regions and cities all over the world, and in turn, product manufacturers are recognising this and developing formulas directly targeting this consumer demand.
According to recent government statistics, the pollution levels in London have now surpassed that of Beijing, with 50% of air pollution coming from road transport and 40% coming from diesel.
Pollution can be detrimental to a person's health in numerous ways, with one being your skin health. The beauty and skincare specialists at glo Beauty first started noticing the trend for anti-pollutant products in skincare and colour cosmetics more than a decade ago, however it was around 2011-2013 that it really began gaining momentum.
glo Skin Beauty have just launched an all new daytime environmental and anti-pollutant Vitamin C serum called Daily Power C. This innovative formula of Daily power C is not only packed with over 15% Vitamin C, Kakadu Plum and Oxidized Glutathione, it also features a new plant stem cell ingredient called City stem.
This heroic anti-pollutant was designed to counteract against pollution attacks on the skin by repairing and strengthening the skins natural barrier, just a few drops every morning helps give your skin the daily anti-pollution protection it needs.
Lead skincare developer at glo, Amanda von dem Hagen explained: 'The anti-pollutant trend is so popular because it's relevant on a global scale. If we take a step back, this is an evolution or extension to the category of antioxidants, often I refer to anti-pollutants as the "next generation" antioxidant story.
'Antioxidants help protect skin from oxidative stress and damage, something everyone can benefit from. Product manufacturers have been very successful in relaying their importance and benefits, leading to consumers readily seeking them out. Because of this, you can find antioxidants in a wide range of product formulas, everything from cleansers to sun protection.'
glo Skin Beauty first launched a formula specifically designed to protect and fight against environmental pollution in Spring 2016, called Phyto-Active Light Moisture. This incredibly lightweight, silky hydrator quickly became a top seller because it does so much more than just moisturise the skin. With the help of Nopal Cactus Stem Cell, it also protects against UV and environmental damage by helping neutralize free radicals and strengthen skin's natural barrier function.
Amanda continued: 'An antioxidant is a molecule capable of slowing or preventing the oxidation of other molecules. They help to remove the free radicals and their damage from these cells. That is, they slow down and can even stop this oxidative damage that causes the skin to age. Antioxidants are reducing agents. Antioxidants protect skin by limiting the production of free radicals, which can damage skin cells. Antioxidants in skin care products can do a lot for the health and appearance of your skin, including reducing the signs of aging.'
Here, we present some tips to prevent damage from the environment.
Tip 1 – Cleanse. The starting part of any skincare routine should be cleansing. A cleanser such as Purifying Gel Cleanser will remove any excess oil and debris that has gathered on your skin throughout the day. Massage the cleanser into your skin, for at least one minute, to help prevent build-up and congestion of impurities in your pores. If your skin is more on the dry side, our Gentle Cream Cleanser not only removes impurities, it retains skin moisture and is packed with antioxidants too!
Tip 2 – Exfoliate. An essential step to help renew and brighten your skin! Exfoliating removes the dead skin cells from the top layer of the skin. If you suffer with particularly sensitive skin go for a gentle exfoliant as harsher exfoliants may aggravate the skin. Our Gentle Enzyme Exfoliant is perfect for anyone with sensitive skin. It's blend of enzymes and fruit acids leave the skin feeling smooth and renewed without irritation. If you want an exfoliator which is slightly more abrasive then the Pumpkin Enzyme Scrub is what you're looking for. This scrub removes dead skin build up allowing for better penetration of any following skincare products.
Tip 3 – Use a serum. The pollutants found in a city are famous for damaging the keratin proteins in the skin. What this means is they steal the moisture from your skin and accelerate the ageing process. They are many benefits of using a serum, one of which is that they can penetrate deeper than traditional moisturisers and creams. To combat the negative effects of city air on the skin, you should be using an antioxidant serum. Vitamin C serums not only protect against damage from the environment, but brighten the skin, increase cell turnover and strengthen the skin!
Tip 4 – Make time for masks. A great face mask is a great way at the end of your week to not only unwind, but draw out any impurities from your pores and inject some moisture back into your skin.
glo Skin Beauty is at the forefront of skincare and beauty because of their pinnacle points of distinction.