Soap up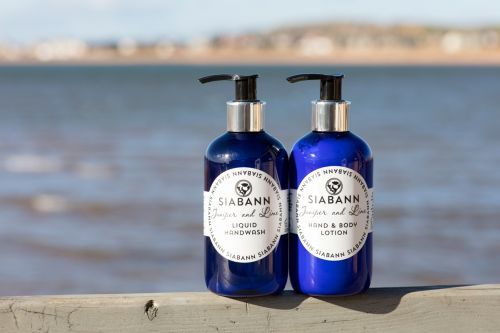 The Ochil Hills are probably not the first place that springs to mind when you think of skincare, but it is from these gently rolling slopes that Siabann was born.
Fiona Ritchie was inspired to launch the Scottish skincare brand by her desire for a product made using nothing but natural oils and butters that would be gentle enough to use on her children's skin. Today Siabann and its brother company Bearr Man (for the boys) produce lots of completely natural products for grown-ups with thistle oil at their heart, all made in their soap and skincare kitchen in Alloa.
I was lucky enough to be introduced to Siabann – meaning soap – at a recent press event at the lovely Ship Inn in Elie, where I was able to meet the people behind the brand and blend my own facial oil. This Siabann staple is the perfect product for anyone who is too busy (or lazy in my case) for a lengthy skincare routine. A few drops of this gorgeous smelling and feeling oil is all that I need to keep my face in order, and Fiona assures me that it works for any skin type. Even oily complexions can benefit as using an oil can prevent skin from overproducing its own.
The Siabann skin candle was a revelation to me and has become an absolute favourite in my house. Packaged in a sweet little tin, making it easily portable, burning this candle leaves not red hot wax but warm oil that never gets above body temperature and that's ideal to smooth over your skin. Perfect to light while you're in the bath and ready to moisturise you when you come out.
All of the bathrooms at The Ship Inn are equipped with Siabann's juniper and lime scented hand wash and hand and body lotion. A refreshingly zesty fragrance that has proved so popular with its clientele that The Ship had to start selling it behind the bar.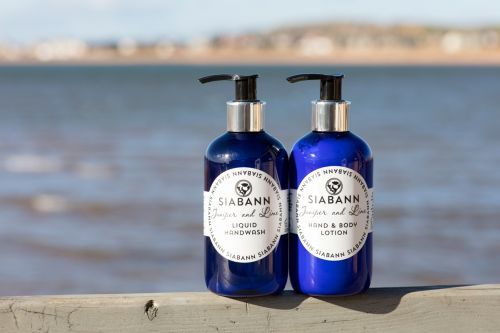 The Siabann range includes soaps, body butters, bath oils, body oils and lip balms, all hand blended in small batches to ensure the highest quality. The range is free from palm oil, parabens, animal testing and chemicals.
There's also a range of shaving products designed especially for men. Bearr Man (Gaelic for shave) products are made using the same natural and handmade ethos as Siabann with a balm, soothing lotion, organic body wash and shaving soap all launched in December 2016.
The Siabann and Bear Mann ranges are available from boutique retailers across the UK and online at www.siabann.com
By Morag Bootland