Homecoming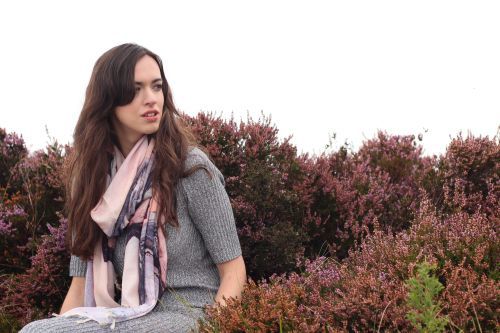 It would be difficult not to be inspired by Scotland's landscapes and nature and growing up surrounded by this certainly left its mark on Rachel Devine.
The entrepreneurial designer behind Tir Dhàimh (homeland in Gaelic), a new lifestyle brand is coming home to Scotland to launch her label and a range of scarves, candles and diffusers all inspired by the land she grew up in.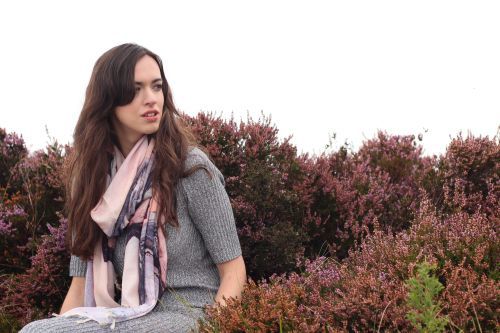 'I grew up in Lanarkshire,' said Rachel.  'I think living in a fairly green space, within such close proximity to Glasgow and all that the city has to offer was an amazing position to be in, I've always been fascinated by nature, so having Strathclyde park, Barons Haugh and the Chatelherault estate on my doorstep afforded me so much opportunity to appreciate the wildlife in the area.  I also spent quite a lot of my childhood on Cumbrae enjoying the coastal lifestyle – all these aspects of my childhood are definitely deep-rooted in my psyche and appreciation of nature, which has always been a key influence in my design work.
Following on from studies in fashion design at Cardonald College in Glasgow, Rachel headed to the big smoke and a BA Hons in Womenswear at London College of Fashion, but she's never forgotten her roots. And now with a baby on the way, it's time for Rachel to come home. 'It's been a dream of mine to have my own business for a few years, and now that we're expecting our first child, it seemed like the perfect opportunity to do something for myself – having talked about it for so long.  Scotland has always been a major source of inspiration for me, and it's so nice to be able to immerse myself in that and translate it into products that people love.  Hopefully running my own business from home will also allow me a good work/life balance with the baby when he or she arrives.
'Scotland has so many beautiful scenic spots,' Rachel tells me. 'But I think what's incredible about our country is that it has such a variety of different types of beauty, from the mountain ranges and lochs of the west coast, to the heathery lowlands of the borders, to the rugged coastlines of the northern coasts – when designing the scarf prints, I try to take aspects of these areas and distil them into something new and unexpected. Apart from actual places around the country, I also find inspiration in natural objects, from bird feathers and eggs, to indigenous animals and plants to geology.  For me, there's beauty to be found in everything.
Tir Dhàimh's home fragrance candles are not your run-of-the-mill scents, they really evoke a feeling of nostalgia, of yearning for the smells of home. 'Our distillery hearth candle is definitely a little out of the ordinary fragrance wise,' Rachel explains, 'but when curating the fragrance collection, I wanted the scents to be quite evocative of different aspects of Scotland – personally, I love the smokey, masculine tones of distillery hearth, and have found that it seems to be very popular with both men and women.  Scotland isn't abundant with exotic fragranced blooms like you might find in more tropical climes, but that doesn't mean that we don't have a wealth of other natural resources to draw inspiration from – I felt it was important to reflect that in the collection. We do also have quite a few more feminine fragrances, juniper harvest has a fresh zingy juniper and citrus tones, whilst twilight loch has a gorgeous bouquet of dusk flowering blossoms.  I'd like to think there's something in our fragrance collection for everyone.
TIr Dhàimh's range of scarves, candles and home fragrance diffusers are beautifully packaged, making them the perfect gift. To see the full Tir Dhàimh range visit www.tir-dhaimh.com
by Morag Bootland