Give your skin a luminous boost for the colder months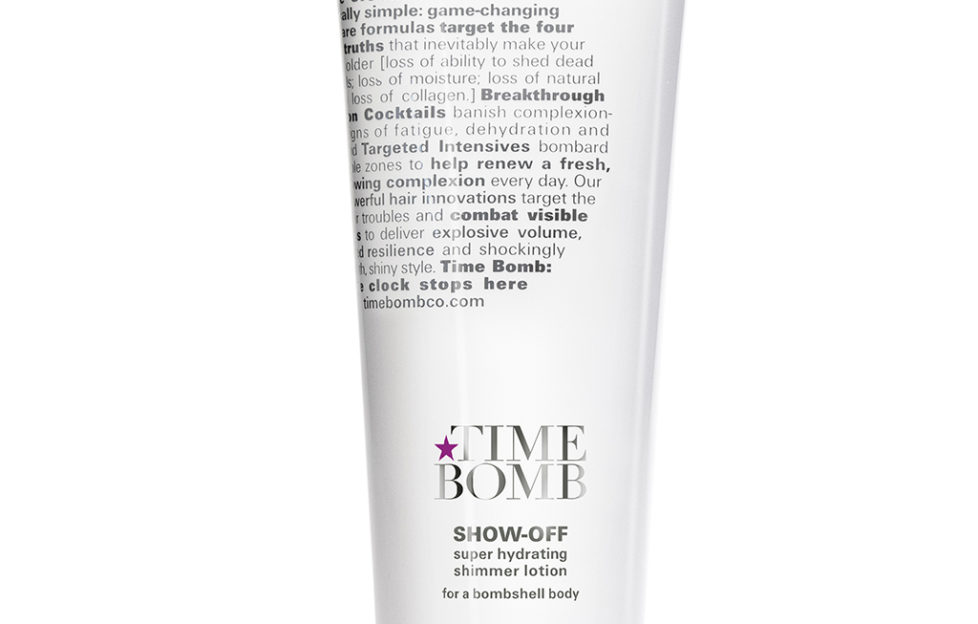 Dried out cheeks, cracked knuckles and dull skin that's in need of some TLC. Sounds familiar, doesn't it?
The difference in the condition of our skin is something many of us can already feel, especially as we enter the colder autumnal days.
Quenching thirsty skin is often a battle, though. Opening up a bottle of moisturiser can feel like walking headlong into a floral explosion of sickly sweet rose, lavender and violets, leaving you with a headache from the overpowering scent. What's more, it can seem a chore. When's a good time – on cold, dark days – to apply a sticky cream and stand drying for half an hour? In my experience, the answer has nearly always been, 'tomorrow'.
But it needn't be that way.
With a soft, feminine scent, Time Bomb SHOW OFF Shimmer Lotion is a lovely way to indulge in a little self-care. The moisturiser includes shea butter and avocado oil which nourishes the skin and soaks in quickly. It also contains a blend of white truffle oil, white tea leaf and antioxidants, as well as Vitamins C and E that brighten the skin and make it feel like a real treat.
For me, the product's biggest appeal was the long-lasting shimmer that it leaves on the skin's surface, giving a perfectly dewy, luminous lustre. It has already become a staple in my own night-out beauty regime.
To find out more or purchase Time Bomb SHOW OFF Shimmer Lotion for £24.00 (250ml bottle), visit their website.