Freeze away those unwanted lumps and bumps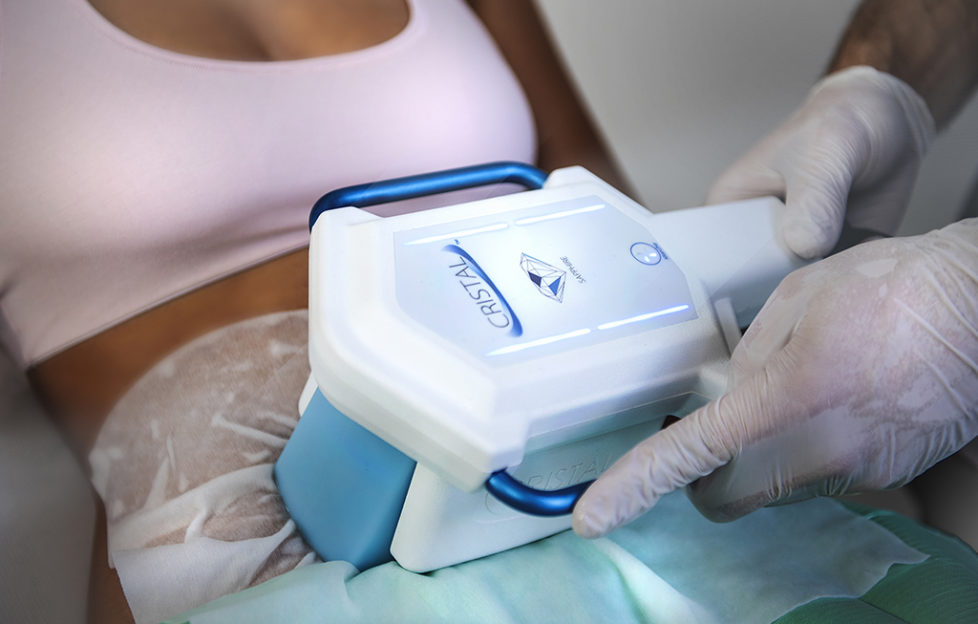 It sounds too good to be true – an hour with a machine clamped onto your fatty bits and woosh, within a few weeks, the fat has gone.
Forever. Frozen off and then just a memory.
When I hear about it this new miracle treatment the cynical journalist in me, thought – frankly – 'no chance', sounds too good to be true.
For many years I wrote on health and beauty for a national newspaper and during that time I was a guinea pig for all manner of new treatments.
The pavements of Harley Street were my second home. During that time I ended up in A&E after perm solution on my eyelashes ended up in my eyes, I then had to have surgery on my lips twice, following disastrous lip filler injections, and I had all manner of skin reactions to dodgy new products. All part of the job, I guess.
What that did do, of course, was make me super-cautious about any new treatment I was going to subject myself to.
Being a granny with a few extra fatty bits round and about these days, despite my best efforts at the gym. I researched Cristal, and paid for my treatment, so I was under no obligation to anyone.
The thing is, it genuinely did work and my slightly saggy chin was restored to how it used to look and I was very happy that it took an hour, cost £300, wasn't painful, and it didn't involve any surgery.
How it works is that the area of fat is targeted to induce lipolysis (apoptosis), which is the decomposition of adipose tissue (fat cells). Killing off these fat cells by freezing – cryolipolysis – is a well-established treatment in the United States and is being studied extensively by leading scientists in dermatology and aesthetic medicine worldwide.
This method of bodysculpting is particularly suited for treating love handles, stomach, saddle bags, thighs, knees, arms and the area under the chin. The results are usually being seen in under two months.
Exactly what happens is that a gel pad is applied and then the cold-vacuum applicator is placed over it and the suction and cooling will begin.
There are seven different shaped heads to accommodate the different areas of the body and dual applicators allow simultaneous treatment of two body areas, for instance both hips or both arms, during the same treatment session.
A session takes 60 minutes and you can just read, relax or watch a movie on your ipad. A tiny bit of reddening can occur, but it's nothing serious. The fat cells are gradually eliminated by the immune system, and there's no down time needed.
I went to the excellent Aesthetica clinic in Edinburgh for my treatment. I've used them for years and always found them highly professional.
They charge £400 for one area, £750 for two, £1100 for three and £1450 for four areas. Chin, bra folds or knees are £350 or £600 for two knees or bra folds. But the good news is they currently have 30% off, so a treatment can be from £280.
https://www.elemental-med.com/en/cryolipolysis/
To book see www.aestheticaedinburgh.com. Tel: 0131 281 1251.