Youngsters urged to write about climate change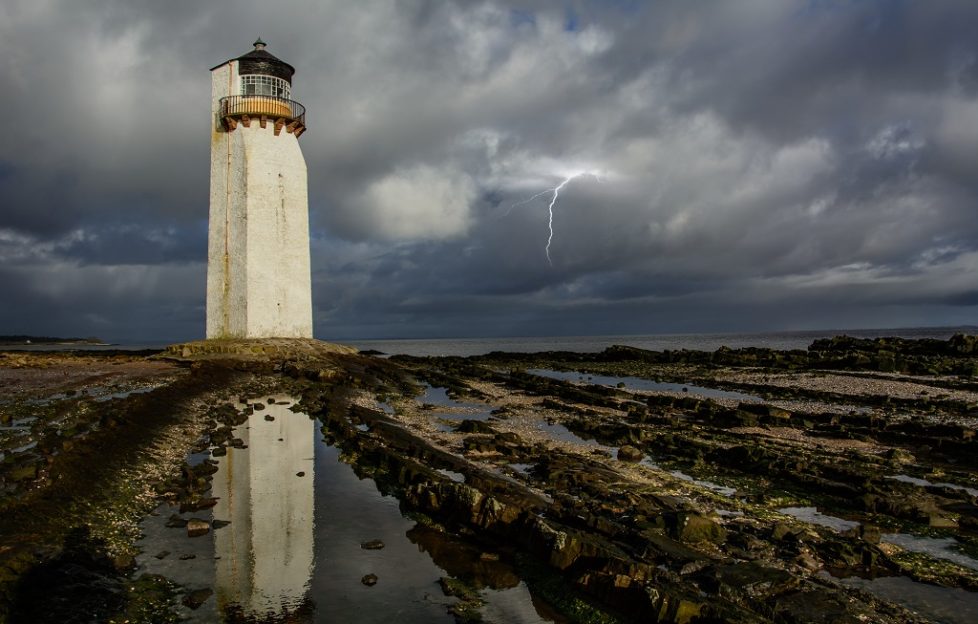 Scotland's young writers are being urged to put pen to paper and unleash their creativity.
They are encouraged to submit a piece of writing around the theme of climate change as part of a new BBC Radio Scotland competition titled Climate Tales.
A nationwide call-out was made by Kaye Adams on BBC Radio Scotland's Mornings With programme.
Young people aged between five- and 16-years-old are being encouraged to enter a short story, poem, written word piece, monologue or rap around climate change, recognising that COP26 will be taking place in Glasgow later this year.
The entry must be under 500 words in length.
The closing date for the entries is June 30. Judging will take place across the summer with the Scottish Library and Information Council recruiting volunteer librarians across Scotland to help whittle down entries before an industry judging panel make a decision on the final nine.
The winning submissions will be revealed at an awards ceremony and performed either by the winner themselves or a celebrity. The ceremony will be pre-recorded and broadcast on BBC Radio Scotland and the BBC Scotland channel to coincide with COP26.
Each age category will have a gold, silver and bronze winner with prizes including a masterclass with a leading author courtesy of Publishing Scotland for the gold competition winners. All winners will attend BBC Scotland's Pacific Quay headquarters where they will meet the judges and be recorded performing their winning entry for broadcast across BBC Scotland platforms.
Broadcaster Janice Forsyth will lead the judging panel which includes children's writers Anne Fine and Dean Atta, CBeebies presenter Rory Crawford, Scots spoken-word poet Lennie Pennie and athlete & television presenter, JJ Chalmers. Entries will be judged on outstanding creativity, originality, imagination, inspiration and emotional connection.
Janice said: 'It is a privilege to be part of the judging panel for Climate Tales. I have no doubt the entries we receive will be inspiring, impressive and thought-provoking and I'm under no illusion at the scale of the task in hand to select our winners.
'Scotland's young people have shown us time and again that climate change is a subject close to their hearts and this competition will give them the chance to articulate their thoughts, opinions, hopes and fears. It's an opportunity to be heard and I have no doubt Scotland's youngsters will rise to the challenge.'
Gareth Hydes, commissioning editor BBC Scotland commissioned the writing competition which is a first for BBC Radio Scotland:'Climate change is driving political agendas around the world and with COP26 coming to Glasgow later this year we wanted to find a way to get the views and voices of Scotland's young people heard as we know this is an issue they are passionate about.
'Climate Tales offers a nationwide platform for them to engage with the debate and express their views in a creative way. We're grateful to the skills and expertise being provided by the Scottish Library and Information Council, Publishing Scotland and our panel of expert judges who I'm sure will be as excited as we are to see what creative writing talent exists out in Scotland. Good luck to everyone who enters.'
Pamela Tulloch, chief executive at the Scottish Library and Information Council (SLIC) said: 'Climate Tales is an excellent way of engaging children and young people in COP26 and the issues around climate change. They can use their local library service to find information and other resources to help inform their writing as many libraries continue to provide services online during lockdown.
'Librarians and library staff who work in public and school libraries are perfectly placed to support the shortlisting process for the competition. They understand children's literacy and have a wealth of experience in supporting children and young people with reading and writing, whether part of the school timetable or simply for pleasure. We look forward to reading imaginative and inspiring submissions from young people across the country.'
Programmes across BBC Radio Scotland's daytime schedule will support the competition with a variety of climate-related content across the year. The Afternoon Show will feature discussion and advice from the arts communities to help give children ideas and tips on writing, hearing from artists whose work is related to or inspired by climate change.
For competition details, information on how to enter and Terms and Conditions visit the Climate Tales website HERE.
Climate Tales will form part of BBC Scotland's COP26-related content which will run across television, radio, online, digital and social platforms. Details will be announced in due course.