Young Scots musician offered an incredible chance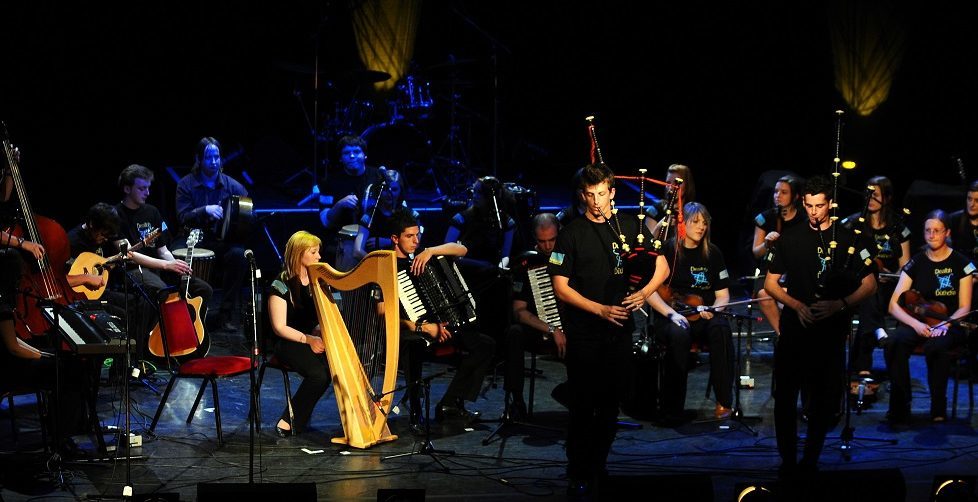 A young Scots musician has the chance to have their work performed at a major festival this year.
An organisation that promotes traditional arts across Scotland has teamed up with Thorntons Investments to provide a great opportunity for a young musician to compose new music to be performed at this year's Blas Festival which celebrates the Year of Young People 2018.
Fèisean nan Gàidheal supports 47 local Fèisean across Scotland which, collectively, offer tuition in traditional music and Gaelic song to over 6,000 young people annually.
Last year, Fèisean nan Gàidheal won the 'Gaelic as an Economic Asset' category at the Daily Record/Bòrd na Gàidhlig Gaelic Awards, a prize sponsored by Thorntons Investments.
Fèisean nan Gàidheal also runs the annual Blas Festival in partnership with The Highland Council.
Its chief executive, Arthur Cormack, said: 'We welcome financial support from Thorntons Investments and commend the company on its further collaboration following its sponsorship of the category we won at last year's Gaelic Awards.
'Working together, we are delighted to offer a new commission for a young musician which will guarantee performances of the new music at Blas, as well as the opportunity to record the work, after the festival, to bring it to a wider audience."
Thorntons Investments chief executive Stephen Webster, said: 'We are delighted to support this inspirational composition prize which puts the spotlight on Gaelic culture and creativity. Competitions like this can be a useful stepping stone for composers and our aim is that Thorntons Investments' contribution will help to push the boundaries and boost recognition of the talent that exists in our communities.'
Arthur continued: 'The Blas Festival has always involved young people as performers at events, mainly from the Fèisean that we support but also from the other music groups. This year, Blas is organising a number of special events with financial support from the Year of Young People 2018 event fund, managed by EventScotland, part of VisitScotland's Events Directorate.'
Fèisean nan Gàidheal is looking for young musicians to put forward ideas for the new commission and the winner will be selected by a panel which will include young people.
The deadline for submissions is 5pm on Monday 21 May and further details of the bid requirements can be found on Fèisean nan Gàidheal's website HERE.
The full Blas Festival programme will be available at www.blas-festival.com from mid-June where details of all events and how to buy tickets will be available including those featuring the new music commission.