The appliance of science returns at Easter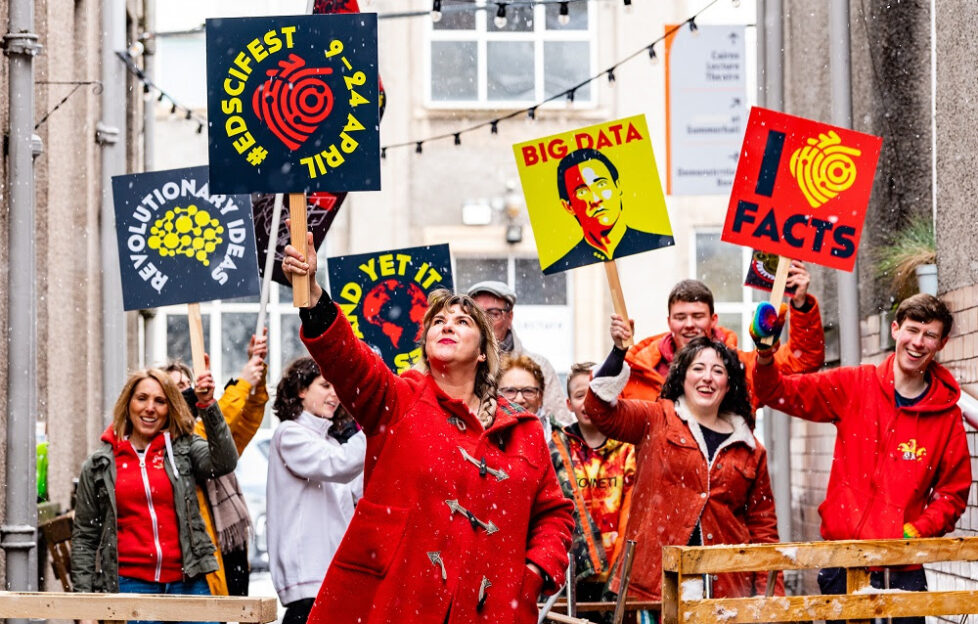 The world's first and still Europe's biggest science festival, Edinburgh Science Festival is back to its usual Easter holidays slot.
It will feature an ambitious programme of exhibitions, a science playground at City Art Centre, workshops, Big Ideas discussions and many more events for curious minds of all ages, taking place in and around Edinburgh between 9 and 24 April.
In the year of the 75th anniversary of Edinburgh becoming the world's leading festival city, the Science Festival is the first of the biggest Edinburgh festivals to take place in 2022, a year of transition and recovery.
With Revolutions as its 2022 theme and Cirrus Logic returns as Headline Sponsor with matched funding from Culture & Business Fund Scotland, the Festival celebrates 50 years since James Lovelock first referred to his revolutionary Gaia hypothesis in print – drawing public attention to the interconnectedness of the delicate ecological cycles essential to sustaining life on Earth.
Focusing on revolutionary approaches to everything from personal to planetary health – and with an unashamed emphasis on the urgency of tackling the climate crisis – the 2022 Festival will explore lifeforms, lifecycles, revolutionary ideas and solutions to global challenges, accompanied by a heartfelt call for a shift in attitudes and behaviours to combat the climate crisis and protect the delicately interconnected lifecycles and biodiversity of our planet.
Spread across 13 venues in and around Edinburgh, including a new sociable science mini hub at Assembly Roxy, and with more than a half of its programme free, the Festival gets people of all ages and interests inspired to take part in the most important revolution of them all: assuming our responsibility for Planet Earth and making changes in our everyday lives to help preserve it.
Edinburgh Science Festival's creative director Amanda Tyndall said: 'We are delighted and excited to be getting back to what we love, delivering LIVE events that bring people together for a world of new experiences in the name of science. We encourage everyone to join us this April for a thoughtful yet joyful celebration of the role that science and Festivals play in our lives – sharing the joy of discovery, celebrating the human spirit and shedding fresh light on the key issues shaping our future – and let the good times roll!'
With over 50% of the Festival speakers women, audiences will have a unique opportunity to get a glimpse into the respective fields of inspiring experts such as conservationist and the 2022 Edinburgh Medal recipient Dr Gladys Kalema-Zikusoka, anthropologist and best-selling author Victoria Finlay in The Material World, environmental journalist Gaia Vince in Gaia at 50, climate campaigner and author Alice Bell in Climate Change: A Time Travel Adventure, Astronomer Royal Catherine Heyman in Scotland's Einstein supported by the James Clerk Maxwell Foundation or lichenologist Dr Sally Gouldstone in Phenomenal Fungi.
To find out more about the Edinburgh Science Festival from 9–24 April visit www.sciencefestival.co.uk