Ten years since old pool went from Baths to Bobbins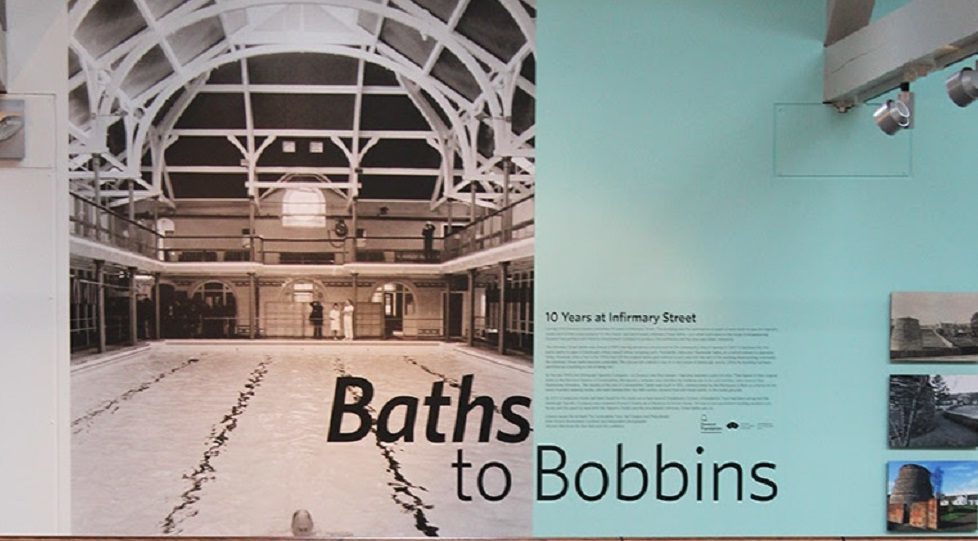 The important history of an Edinburgh institution is the focus of a new exhibition.
Celebrating 10 years of weaving in the Infirmary Street Baths, Dovecot presents an exhibition titled Baths to Bobbins, now open, in partnership with Historic Environment Scotland.
It explores the memories of past visitors, photography documenting key moments in the building's history and tapestries inspired by the space.
Prior to its location at Infirmary Street, the tapestry studio known as Dovecot Studios, was originally sited on the grounds of Corstorphine Castle which was demolished in around 1797.
The company took its name from the 16th century castle 'doocot', still present at the site today. Dovecot Studios was at risk of closure in 2000, but was saved and finally moved in 2008 to Infirmary Street following renovation of the former Victorian baths building.
The Infirmary Street Baths were the first public baths in Edinburgh, completed in 1887 and designed by architect Robert Morham.
Following the enactment in 1846 to encourage the Establishment of Public Baths and Wash-houses, baths were built in Scotland from the 1850s to provide accessible washing facilities to improve public health.
The Infirmary Street design was unusual as it featured two pools with the second bathing area built specifically for women, with a separate entrance, changing area and staircase.
To keep up the standards of Victorian public decency, in some of the earliest built baths buildings women had to attend at a different time from men, but at Infirmary Street this was not necessary due to these special facilities.
It is unlikely that many people in Edinburgh today remember the ladies only pool, as this part of the building was destroyed in a fire in the 1950s. This space was not restored and remained closed to the public for the remainder of the life of the baths, which eventually shut in 1995.
There was a long campaign to save the baths, which were a much loved focal point for the community. Through this exhibition, Dovecot hopes to spark the memories of many of the people who swam here. There is an opportunity for visitors to contribute their 'swimming memories' both online and in the building, so that these can be shared as an integral and evolving part of the exhibition.
Although the Infirmary Street Baths were closed, the building could still be saved.
As well as the memories of those who attended the Baths, the display titled Baths to Bobbins, explores how the tapestry studio was rescued and temporarily housed in a school classroom, the history and saving of the Infirmary Street building, and its successful conversion to a modern tapestry studio for the 21st Century.
Tapestries on the theme of bathing woven by Master Weavers Naomi Robertson and Douglas Grierson are also on display, as well as artefacts from the original building including an original turnstile and the remaining 'Baths' sign rescued from the exterior of the building during the conversion.