Scotland's biggest fireworks display to light up the skies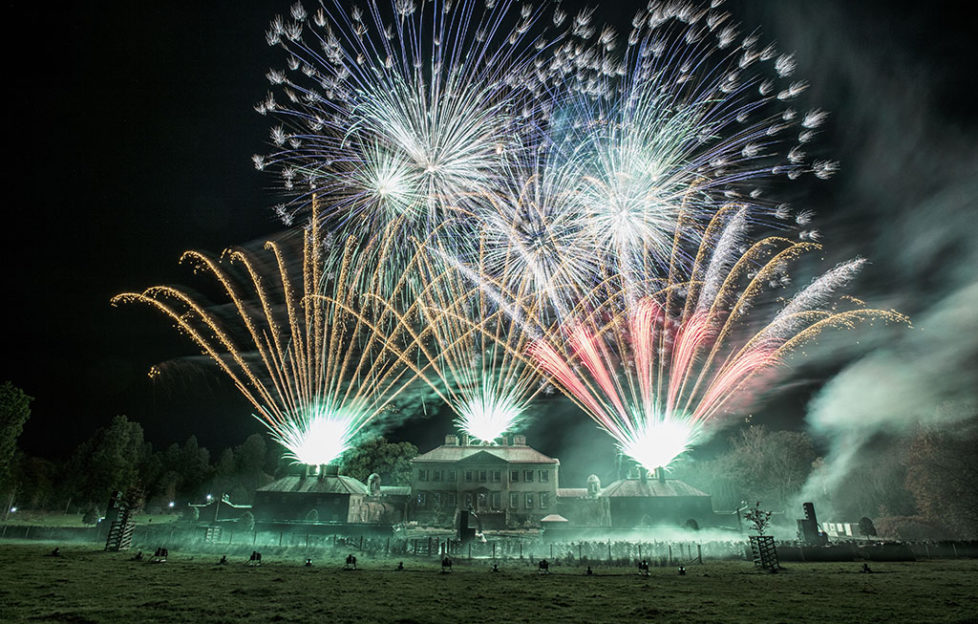 The largest fireworks display in Scotland is set to take place in Ayrshire as the pyrotechnic genius behind the London Olympics and The Queen's Jubilee celebrations lights the fuse at Dumfries House.
More than 5000 guests are expected to attend the event, which will feature a display of 30 minutes long using around two-and-a-half tonnes of fireworks and nearly 2000 individual electric fuses, some of which fire over 600 individual effects.
The display is funded by private donors and delivered by world-renowned pyrotechnics specialists Starlight Design, who created the pyrotechnics for London 2012 and The Queen's Diamond Jubilee celebrations in 2016 at Buckingham Palace.
Michael Lakin, who founded Starlight Design in 1985, said: 'The display at Dumfries House is at the bigger end of what we do.
'Those attending can expect an amazing show with elements that most people will have never seen before. It is far-removed from a traditional display, with the fireworks complemented by synchronised musical soundtrack and a multimedia show of flames, lasers, lighting, and a dozen performers.'
The fireworks, sourced from all over the world, arrived in a truck at Dumfries House on Monday and a team of eight technicians, including Mr Lakin, began setting up the display the following day in time for Saturday's display. Twenty technical staff will then deliver the show on Saturday night, November 3.
Michael added: 'It is so rewarding to deliver a successful show like this one. We just pray that the weather is halfway reasonable and that lots of people come to Dumfries House to see it. It's exciting and nerve-wracking that, when you press the button, everything goes smoothly.'
Such events form a key element of the vision of His Royal Highness The Prince of Wales, who used £20million of his charitable foundation's money in 2007 to secure the future of Dumfries House and use it to inspire the local community and to help people engage in learning experiences that promote confidence and personal development as well as offer training in real-life skills to open up future employment opportunities.
The Prince's Foundation is behind community activities such as festive family events and the local favourite Swimming Under The Stars, which takes place at the outdoor pool refurbished by the charity in nearby New Cumnock.
Gordon Neil, deputy executive director of The Prince's Foundation at Dumfries House, said: 'We are proud to be staging the largest fireworks display in Scotland at Dumfries House this weekend. The fireworks are always one of our most popular community events and all the profits from this year's ticket sales wi via sed to support the work of The Prince's Foundation.'
Tickets for Saturday's display can be purchased HERE.