Lego exhibition will start world tour from Scotland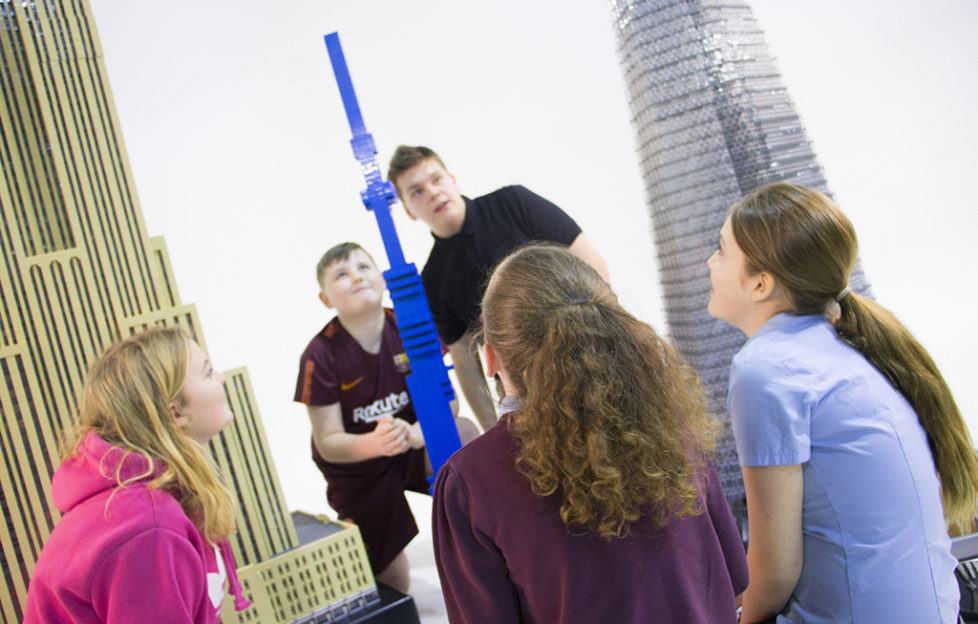 An exciting exhibition that will tour the world is to start its journey in Scotland.
The most spectacular Lego brick show that the nation has ever seen will be unveiled at Kilmarnock's Dick Institute this summer, before setting off on a global tour.
Bricktropolis is an interactive Lego brick show that towers over the competition with over 20 stunning models of world landmark towers and buildings, each with an awe inspiring scale that's never been seen in this country before.
Visitors can experience the history of human endeavour in the built environment, taking them from Stonehenge through to the landmarks of Kilmarnock, London and New York and on to the glittering skyscrapers of Shanghai and Dubai.
As you walk amongst the towering Lego brick structures you'll have lots of Selfie Zone opportunities as well as being able to interact with key models. Many of the buildings include illumination, sound effects and movement – such as revolving restaurants – and all the models are scaled at 1:125 and reach sizes of up to four metres.
Budding Lego brick engineers can spend time in the huge brick pit, with qualified staff on hand to help you build your own massive towers, and there will also be a series of challenges with great Lego prizes throughout the show.
Specially built by Bright Bricks, the only accredited Lego brick builder in the UK, the exhibition will run from Wednesday, June 6 to Sunday, July 22 and is closed on Mondays.
Adam Geary, cultural manager for East Ayrshire Leisure, said: 'We are absolutely thrilled to be hosting the launch of this exciting new Bricktropolis exhibition before it begins its tour worldwide.
'These huge LEGO brick exhibits are on a completely different scale to many of the models that people may have seen at other shows, with some standing as high as four metres tall.
'With the event running alongside the launch of our Dean Castle collection exhibition, we hope that families can come along, make a day of it and enjoy everything that the Dick Institute has to offer.
'We will even have a 1:125 scale Lego brick model of Dean Castle in our museum foyer, which is free to view, as is the castle exhibition itself.'
Tickets for Bricktropolis cost £5 for adults and £2 for under-16s and advance booking is highly recommended. Ticket holders will receive a 20 per cent discount at Dean Castle Country Park Café..
For more information, or to book online, visit eastayrshireleisure.com. Call the Dick Institute on 01563 554343 or the Palace Theatre box office on 01563 554900.
Entry to all other Dick Institute galleries and museum spaces, including the Dean Castle collection exhibition, featuring the Dean Castle Lego brick model, is free.
On Wednesday, June 6 at the Dick Institute's North Museum, the brand new exhibition featuring items from Dean Castle's fabulous and important collections of early musical instruments, arms and armour, tapestries and more will open to the public.
The exhibits are being brought to the Dick Institute for display and safe-keeping while the castle is closed to the public for extensive £5.2m restoration and refurbishment work, which is being funded by East Ayrshire Council, Historic Environment Scotland, Heritage Lottery Fund and East Ayrshire Leisure.
A series of events, workshops, recitals and displays will take place throughout the duration of the exhibition to let visitors get an in-depth look at these collections, with displays changing and developing over time. Admission is free.