Leading comedy club to open first Scots venue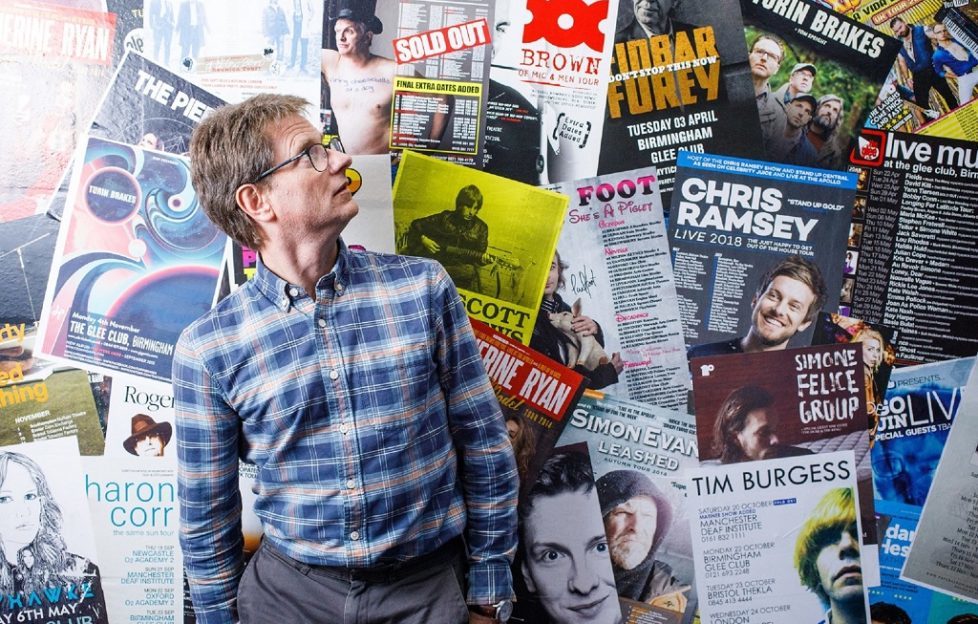 One of the UK's most successful independent comedy clubs is to open its first Scottish venue.
The curtain is set to rise on year-round laughs in Glasgow with the opening of The Glee early next year.
Currently under renovation at a site on the city's Renfrew Street, the 400-seat Glee Club Glasgow will officially open with a special programme of live comedy performances on Friday 1 and Saturday 2 February 2019.
Top Scottish comedians Jay Lafferty and Gary Little are confirmed as opening acts, alongside stand-up favourite Geoff Norcott and a very special guest to be announced at a later date. Tickets for this and for shows throughout February are on sale from today at www.glee.co.uk.
Founded nearly 25 years ago, the multi award-winning Glee Club is loved by comedians and fans alike for its expertise in producing brilliant comedy nights in high quality surroundings, featuring the best live comedy shows, tours and new comedy talent around.
Many of the biggest names in the comedy business first stepped up to the mic on Glee's stages, and continue to support the club to this day – including Jimmy Carr, Kevin Bridges, Michael McIntyre, Lee Evans, Jack Dee, Jo Brand, Sarah Millican and Russell Howard, to name a few.
With a standing capacity of 800, live music will also be part of the Glasgow Glee experience, and Glee is renowned for booking hotly tipped music acts, with names such as Jake Bugg, Marina and the Diamonds, Edwyn Collins and even Adele delighting Glee audiences on her ascent to music stardom.
The new Glasgow club will feature all the elements that have made Glee such an enduring success in the live entertainment world: a beautifully designed purpose-built interior, comfortable theatre-style reserved seating with great views to the round Glee stage, plus excellent lighting, acoustics and atmosphere.
There will be an incredible programme of comedy talent to look forward to each week with The Glee's Friday and Saturday Night Comedy Show providing the perfect entertainment for the weekend, each featuring four brilliant stand-up comedians.
The new venue will host one of Glee's trademark extra-long bars – designed to beat the queues and serve up a great quality mix of drinks, with a focus on pitchers, cocktails plus Scottish craft beers and spirits. With a plan to use local ingredients, a menu of delicious freshly made food will be available.
The Glee founder Mark Tughan opened his first club in Birmingham in 1994 to create a high calibre, dedicated comedy venue for the city. His success with this venue led him to build the Glee business with further openings in Cardiff (2001), Oxford (2010) and Nottingham (2010). Glasgow will be Glee's fifth venue.
Mark said: 'Scotland has given us some of the world's funniest comedians over the years, as well as having some of the best comedy festivals and a great culture of coming together to enjoy live entertainment.
'As a lifelong fan of Scotland's comedy scene, opening our first Scottish Glee Club is extremely exciting for me and the rest of the team. Glasgow is such a vibrant cultural city and there is a huge amount of fresh comedy talent coming through on the scene here, so the anticipation is really building as we countdown to opening in 2019.
'We will be bringing everything that works and is great about The Glee to our new Glasgow venue, with a distinctive Scottish slant – a brilliant comedy line-up every week, great food and drink, friendly staff, plush interiors and a few surprises along the way. It's a whole night out sorted, and we can't wait to welcome Scottish audiences and to introduce them to the Glee experience. Roll on 2019!'
Following the opening weekend, The Glee has lined up a load of comedy treats for Glasgow which are now on sale, with performances from Paul McCaffrey, Jarlath Regan, Adam Rowe, Tom Wrigglesworth, Allyson June Smith, Rob Deering and Nathan Caton all confirmed. Local comedian Billy Kirkwood and rising-star Christopher Macarthur-Boyd are also on the bill.
For more details click HERE.