International flair for Glasgow art fair event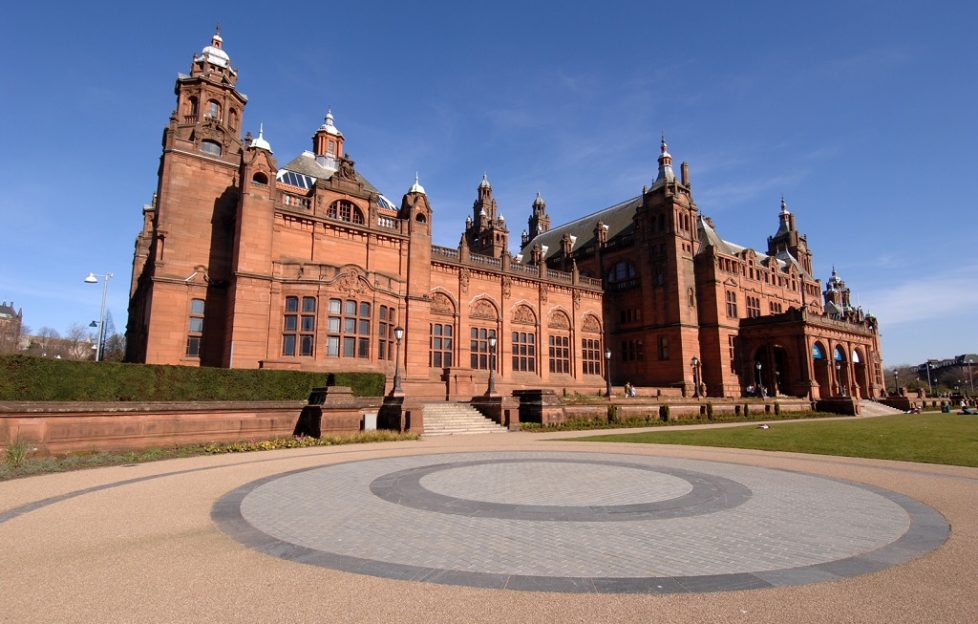 The Glasgow Contemporary Art Fair returns to the Marquee at Kelvingrove this month.
Now in its fifth year, the fair promises to bring an international flair to Glasgow's cosmopolitan West End.
GCAF provides a superb opportunity to view and buy works of art from art galleries and artists from across Scotland, the UK, Ireland and further afield.
The fair aims to open art up to all and to make original art accessible, showcasing the creative talents of painters, printmakers, sculptors and photographers with works ranging from £50 to over £20,000 in price.
GCAF's Naomi Brown said: 'There is certainly an international flavour to this year's fair with artists from around the globe all exhibiting under one marquee.
GCAF is delighted to welcome both local artists such as Gerard Burns and Philip Raskin alongside artists from Dublin, Berlin, and as far afield as the USA, Korea, Gibraltar and Argentina.
'Locally based Subversion Gallery (based in Glasgow's Ruthven Lane) for instance will be bringing works by internationally renowned urban street artists such as Plastic Jesus from LA, Recycled Propaganda from Las Vegas, Thirsty BSTRD from Paris alongside many more local, national and international artists. First time exhibitors Bury-based MASA-UK meanwhile are bringing works by artists based in Argentina, France, Spain, Gibraltar, Macedonia and Gambia.
'These include new works from the Argentinian artist Osvaldo Lobalzo and Ambrose Avellano from Gibraltar. Noni Choi from Seoul, South Korea, will also be showing at GCAF.'
Online Scottish gallery, Curious Egg are bringing work from an undeniably international, cosmopolitan artist – Karenina Fabrizzi.
Karenina is an Italian artist who lives and works in Barcelona, Spain. Born in Buenos Aires, Argentina where she later studied her Fine Art and Graphic Design Degree, she went on to study in several European countries including Germany, Spain and London.
A keen traveller, her training later took her as far as New York, a favourite city of hers, where she spent a period as painting assistant to the American Pop
artist Jeff Koons. Karenina's work has been exhibited all over the world and is held in many private collections internationally.
Additionally Irish artists Eilbhe Donovan (County Cork) and Susan Cairns (Malahide, Co. Dublin) will be exhibiting for the first time as will Norwegian born artist Angelika Millmaker. Russian born artist Elena Guillaumin who splits her time between France and Scotland returns for her third year to introduce her new Spring Collection full of vibrant bright colours and exciting impasto techniques.
The Glasgow Contemporary Art Fair takes place at the Marquee at Kelvingrove Art Gallery and Museum on Saturday 18 and Sunday 19 May, with a preview evening on Friday 17.
Gerry Muldoon, event organiser said: 'The GCAF is an opportunity for artists and galleries to exhibit and sell contemporary affordable and original art at a centrally located venue.
'Visitors can expect to see a diverse range and variety of original art, prints, sculpture and photography. The event features established, celebrity, and emerging artists. A number of the works on display have been commissioned exclusively for the fair.
'During the course of the weekend, members of the public will have the exciting and rare opportunity to meet a number of the artists who will be in attendance.'
The fair kicks off with an adult only preview evening on Friday 17 May, 6-9pm. Advance Tickets Only. On sale Now. Please note that preview evening tickets are limited in number and it will sell-out in advance.
Weekend opening times:
Saturday, 18 May 10am-5.30pm. Tickets at the door. Adults £4, concessions £3, children free.
Sunday 19 May, 10am-5pm. Tickets at the door. Adults £4, concessions £3, children free.
At the weekend Kelvingrove Art Gallery café and restaurant will be open as normal.
Visit www.gcaf.co.uk for details.