Blistering Kinky Boots songs will get you on your feet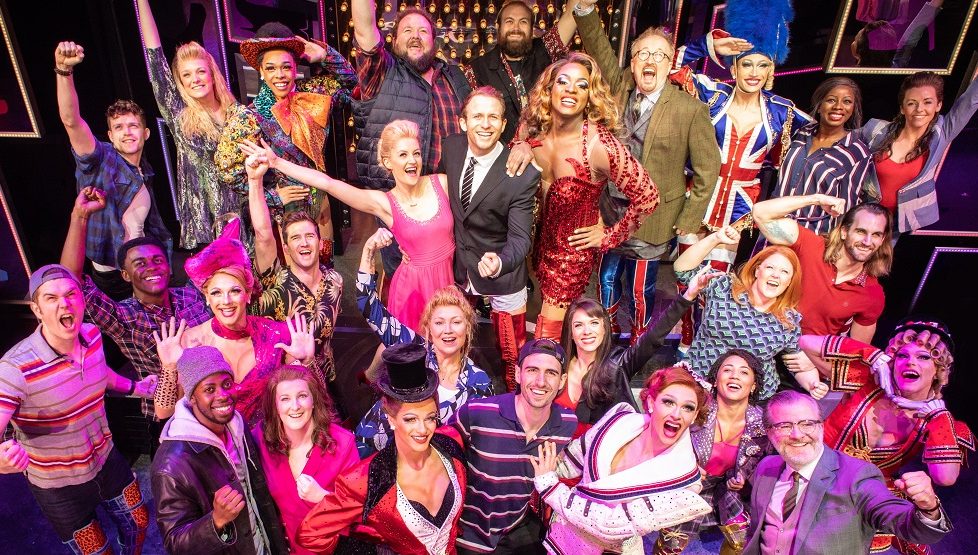 Kinky Boots is one of those musicals that most of my friends in London have  seen and raved about, but somehow, it's passed me by.
And, shockingly, I've never seen the film either.
It's got so much going for it – an amusing storyline, gloriously over the  top characters, fantastic songs, and, as is the case at the King's Theatre  right now, a brilliantly talented cast.
We meet Charlie Price, who leaves behind the glamour of the family's  shoemaking business in Northampton, to head for the bright lights of London  with his fiance.
But before long, he's back home after the sudden death of his father.  Business isn't going well, as shoe orders are cancelled, and Charlie has just days to come up with a plan to save the jobs of his employees.
A chance encounter with London sees Charlie encounter two thugs threatening to beat up drag act Lola, but she more than takes care of herself.
When Charlie learns that Lola and her friends have trouble with their boots, a conversation with worker Lauren inspires a new idea…. to make gloriously camp boots for men!
The songs are superb, and many of them have a familiar sound to them, even though you won't know them. They've been composed by Grammy and Tony winning pop icon Cyndi Lauper, so they have a sensational pop pedigree. The sound is distinctively Lauper, but the style brought to them by the cast make them absolutely ripe and fruity. Sex is in the Heel is the stand out number for me.
The star of the show is undoubtedly Kayi Ushe as Lola. He absolutely steals every scene he is in. A star of the West End, he brings a genuine warmth to a character who's not just dripping in camp, he's flowing with it, and expertly brings out the softer side of his character when having a heart to heart with Charlie. The moment when they bond is genuinely heartwarming.
Joel Harper-Jackson, who recently starred in the The Curious Incident of the Dog in the Night Time UK tour, plays Charlie, and you instantly warm to his youthful charm, while Helen Ternent gives a great performance as his partner, the high-maintenance Nicola. Paula Lane, best known for her role as Kylie Platt in Coronation Street, is wonderful as the super-sweet Lauren.
Even the minor characters are brimming with life – Demitri Lampra gives Don an amusing edge, and equally makes him dislikeable as his prejudices against Lola come through, but he wins you over in the end. Adam Price as George gives a great nuanced production – saying everything, without saying very much.
The staging and lighting make this a very polished production, with quick changes and clever use of props.
The finale is just wonderful – bright lights, big boots, and absolutely brimming with energy. Quite how Lola's troupe managed to dance in those heels is one of the great mysteries of the 21st century.
Paris. London. Milan. New York. Add Northampton to the list, as another international home of glamour. Not to be missed. That's the order of the boots.
Kinky Boots can be seen until 18 May at the King's Theatre, Glasgow.
Click HERE for ticket details.