Plastic pollution used to create an artwork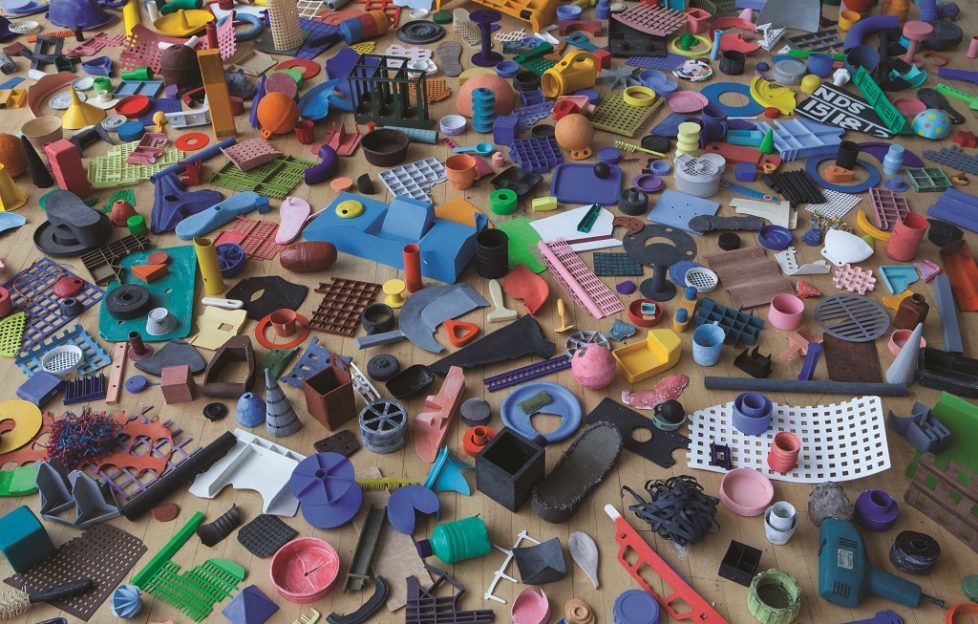 Some 500 pieces of plastic ocean waste have been brought together to create Plastic Beach, a new exhibition by the late Scottish artist Robert Callender.
Plastic Beach is being held at the City Art Centre in Edinburgh, and will run until July. Robert's artworks Plastic Beach and Coastal Collection are included in the show.
Both works are composed of 500 objects, which are remakings of objects found on the Scottish coast. Coastal Collection comprises a range of shoes, cups, stoppers and other items – reinterpretations of objects deposited from land or boats into the sea. It was made by Robert Callender during the second half of the 1990s.
By the time he created Plastic Beach, only a few years later in the early to mid-2000s, all 500 objects are derived of plastic origin.
Callender was one of the first artists to capture the scale of this very topical environmental disaster that is affecting our oceans today.
Focusing on a selection of Callender's work, this is the first large-scale exhibition following his death in 2011.
Callender taught at Edinburgh College of Art for over 30 years and in this time mentored and championed many students.
In the true spirit of his generosity towards fellow artists, his wife (the artist Elizabeth Ogilvie) established the Robert Callender International Residency for Young Artists at their shared studio in Fife.
Each year Ogilvie welcomes resident young artists from Scotland and Japan, and more recently from the Netherlands. As a counterpoint to the exhibition, there will be a display of works by these resident artists.
The exhibition runs from today, Saturday, until July 8.
Click HERE for details.