New contemporaries on view at Royal Scottish Academy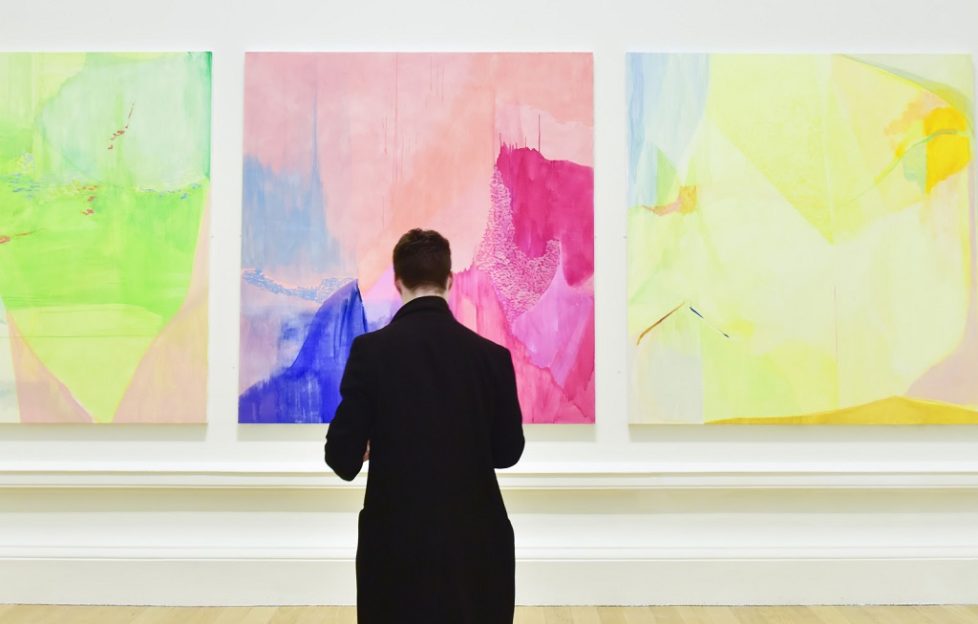 RSA New Contemporaries, a major annual platform for some of Scotland's best emerging artists and architects, is currently being held.
This year the exhibition features 62 artists and architects selected from the 2019 degree shows.
Now in its 12th year, RSA New Contemporaries provides a unique opportunity to view a variety of important current developments in Scottish art under one roof.
With many of the artworks available for purchase at affordable prices, the exhibition is a brilliant chance to find new additions for your art collection. Works are available to purchase with Own Art, allowing you to buy the art you love in 10 interest-free monthly instalments.
The selection was made by exhibition convenor Lennox Dunbar RSA, with assistance from fellow Academicians and representatives from the five main colleges of art. This year the five Scottish schools of architecture are each represented by graduates selected by architecture convenor Dick Cannon RSA.
Exhibiting artists are –
Duncan of Jordanstone College of Art & Design, Dundee – Daryl Terri Cooney, Hannah Crooks, Katherine Fay Allan, Iliana Francia-Elliott, Emma Goodwin, Emma-Louise Grady, Renee Hunter, Cal McCutcheon, McLaughlin + Williamson, Lucia Pearla, Sam Renson, Jacob Scott, Jakub Stepanovic.
Edinburgh College of Art: Suzanne Anthony, Sarah Burns, Gabrielle Gillott, Magdalena Gunkowska, Hugo Harris, Alex Hayward, Edith Hicks, Brandon Logan, Harry Lusty, Robyn Seabright, Lola Stong-Brett, Zuzana Ullmannová.
Gray's School of Art, Aberdeen: Emanuela Agnoni, Joseph Buhat, Niamh Coutts, Bibo Keeley, Leila Kleineidam, Valentina Lauto, Naomi McClure, Erica Paterson, Jasmine Regmi
Glasgow School of Art, Glasgow: Aqsa Arif, Juliet Benassi, Méabh Breathnach, Hannah Brown, Alison Campbell Glass, Euan Campbell-Vaughan, Bing Chen, Shilei Fan, Maija Fox, Noel Griffin, Emma Hislop, Kate Frances Lingard, Lynsey MacKenzie, Kyle McGhee, Guto Morgan, Megan O'Hara-Knight, Elsa Parker, Ruby Pluhar, Jin Wei.
University of Highlands & Islands: Callum Hay, Krisztina Horvath.
Exhibiting architects –
Duncan of Jordanstone College of Art & Design, Architecture, Dundee: Georgios Chatzikomnou.
The Edinburgh School of Architecture and Landscape Architecture, Edinburgh: Kate Le Masurier and Andrew Chavet.
Mackintosh School of Architecture, Glasgow: Jodie Kellas Wilson.
The Scott Sutherland School of Architecture & Built Environment, Aberdeen: Sarah Broadhurst.
University of Strathclyde, Architecture, Glasgow: Nicolas Hubin.
The RSA New Contemporaries exhibition will be accompanied by a full colour publication. Many works will be available for purchase.
The RSA is part of the Own Art scheme, offering interest-free credit for people to buy contemporary art and craft. For further details visit www.ownart.org.uk
The exhibition is once again kindly supported by exhibition patrons Walter Scott & Partners Ltd and, for the 12th consecutive year, The Skinny is the media partner.
For more details visit https://www.royalscottishacademy.org/exhibitions/rsa-new-contemporaries-2020/
The exhibition at the RSA in Edinburgh will be on view until 11 March. Admission £6, £4 concession, free for RSA friends. The catalogue is £3.