Marking Japanese culture at a new exhibition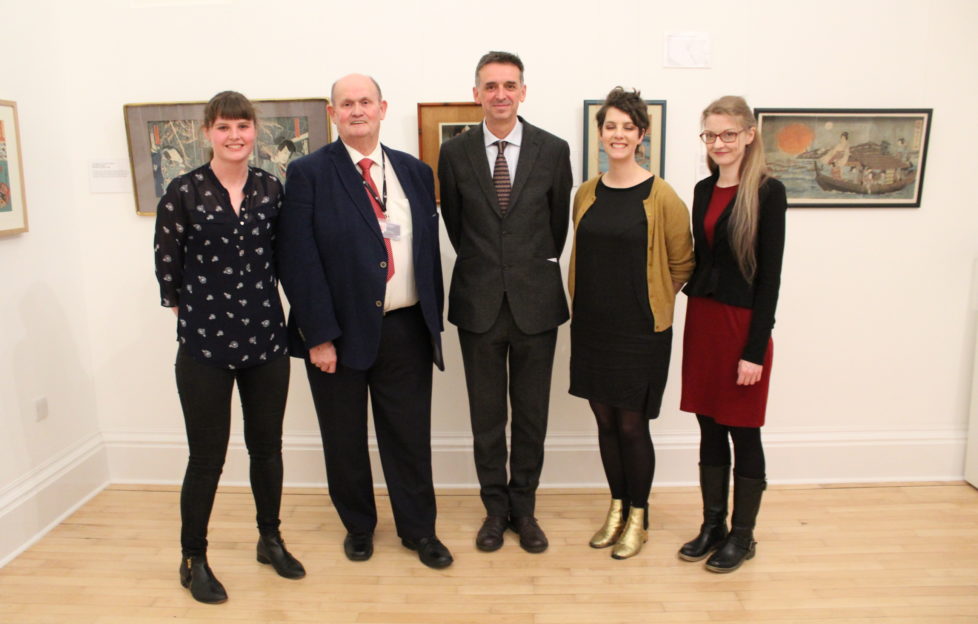 A taste of Japanese art and culture has come to Scotland.
Japan – Art and inspiration has opened at Dumfries and Galloway Council's Kirkcudbright Galleries and features internationally renowned works from artists as significant as Hiroshige, Hokusai, Charles Oppenheimer and EA Hornel to name a few.
In the North Gallery the Ashmolean Museum of Art and Archaeology, University Oxford features Hiroshige's Japan: views of Mount Fuji exhibition.
With than 20 stunning works from Hiroshige, a master of colour woodblock print, as well as works from fellow artist Katsushika Hokusai (known most famously for his iconic print the Great wave off Kanagawa). Hiroshige was considered one of the last great Ukiyo-e (Pictures of the floating world) woodblock printers.
His skill and precision can be clearly seen in his work and this exhibition captures the imagination and gives a new appreciation for the beautiful country of Japan and of course the majesty of the iconic Mount Fuji.
The South Gallery contains The East Asia Spotlight Tour and Reveal Project: Japan. National Museums Scotland has recently created a major national programme to extend the reach and impact of Egypt and East Asia in Scottish collections. The National Museum is now working with our council's arts and museum service to highlight and supplement their respective collections.
The Central Gallery features Japonisme and Kirkcudbright Artists. The word Japonisme was used to describe the application of Japanese art and its influence on European works.
Japan as a country was virtually closed to the rest of the world until the mid-1800s when the floodgates of trade and travel opened. Japanese art made it to Europe for the first time in centuries.
This influx of Japanese art Influenced many famous European artists. The fascination with Japanese art also made it to Kirkcudbright and the influence is clearly visible in the works E.A. Hornel and George Henry and both are displayed in this central gallery.
Dumfries and Galloway Council's chair of communities committee, Councillor Andy Ferguson said: 'This is a truly world class exhibition. I would like to express my thanks to those who helped pull this together including our colleagues in National Museums for Scotland.
'Bringing something of this stature to Kirkcudbright Galleries is a massive achievement and I am sure it will see many visitors flock to view this exhibition.'
Vice chair of the communities committee Councillor John Martin added: 'I would encourage you to take a trip to the Kirkcudbright Galleries to see the Japanese exhibition.
'This is one in a long line of famous exhibitions that the gallery has put on in recent months and is proof of the commitment and investment our council has shown in this state of the art facility.'
Japan-Art and Inspiration runs until 9 June. The Gallery is open 10am-4pm and entry is free.