Edinburgh Printmakers to open £11million home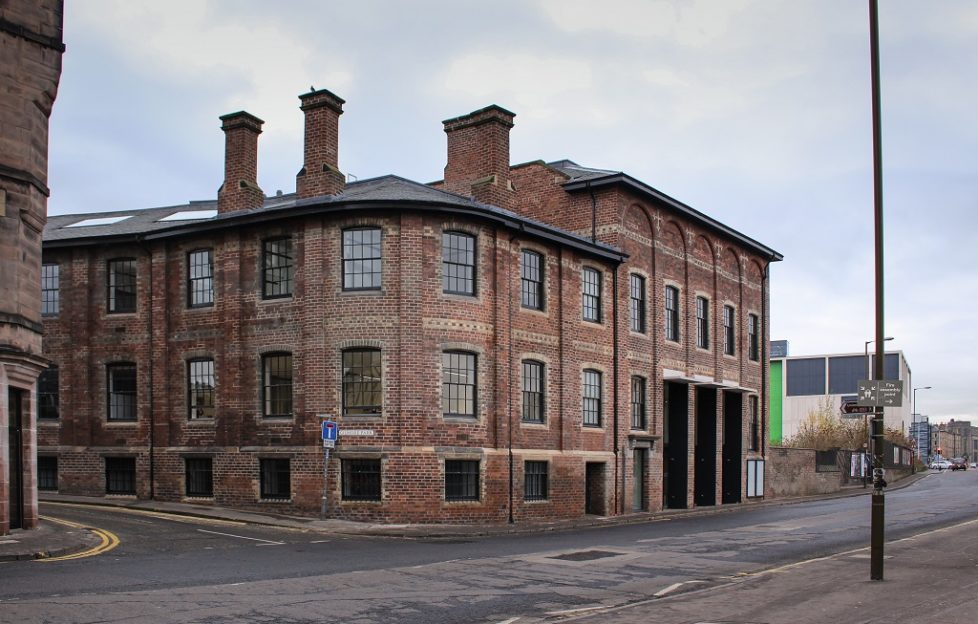 The new £11million home of Edinburgh Printmakers is set to open at the end of this month.
Edinburgh Printmakers at Castle Mills on Dundee Street will open to the public on Saturday 27 April with the art exhibition The Politics of Heritage vs the Heritage of Politics by German printmaker Thomas Kilpper.
Established in 1967 as the first open access studio in the UK, Edinburgh Printmakers is an arts charity specialising in printmaking.
Castle Mills houses an enhanced open access print studio, traditional and digital processes, a dedicated learning space, artist accommodation, art galleries, a shop, a creative industries hub, café and print archive. Castle Mills is set to be one of the largest printmaking facilities created for artists in Europe. The new building is 2194m2 compared to 939m2 of the former Union Street base.
German installation artist Thomas Kilpper is known for his critical social and political interventions. He studied with Alfonso Huppi in Düsseldorf. The Tate Gallery in London houses the largest collection of his works in the UK.
Chief Executive of Edinburgh Printmakers, Shân Edwards said: 'Opening Castle Mills with a European artist, signifies our vision for Edinburgh Printmakers in the future. Edinburgh Printmakers is an arts charity with printmaking at its heart. By 2023, our spaces will be creative communities that lead with our knowledge and heritage, innovate through our practice and ambitions and welcome the wider world to art.
'Artist Thomas Kilpper's exhibition will reflect the history of the building through his chosen material and portray a view of politics relevant today to mark this moment in history.'
Kilpper's first exhibition in Scotland will comprise a large-scale site-specific floor carving commissioned by Edinburgh Printmakers to celebrate the history of our new home Castle Mills, heralding a new era in print for Edinburgh Printmakers.
Inspired by a research residency in Fountainbridge in 2018, Kilpper's commission will take the form of an installation depicting politico-heritage themes arising out of his research into the archives of Castle Mills. Reflecting its past incarnations as the HQ of the North British Rubber Company and later a brewery, and also signaling the building's future use as a world-class hub of creativity for Edinburgh Printmakers – the past and future function of the site will be united across time through its continuing dedication to production and innovation.
For this exhibition, Kilpper will cover the entire gallery floor with rubber, creating a giant floor based printing template, providing him with a rubber matrix on which to carve images that relate to the social history of the building. The artist will carve portraits of people who lived and worked on the site and those that will work in the building in the future.
This commission has received support from the Heritage Lottery Fund, The Elephant Trust and Sylvia Waddilove Foundation.
Artist Thomas Kilpper added: 'I am thrilled to take on the challenge and present the first exhibition in the new redeveloped building Castle Mills, that Edinburgh Printmakers will open this spring. I am very much looking forward to working on the site and hope to be able to dig deep into it.
'Right now across the world decisions are being made by politicians that I think need to be challenged. Decisions on the environment, on coexistence and our way of living together. It is a phenomenon that societies are getting more polarised, right-wing parties reappearing and sowing prejudices and hatred against minorities, and politicians unwilling to protect the powerless in our society and instead promoting the interests of the banks and giant corporations.'
In Gallery 2, Edinburgh Printmakers' programme with a stunning presentation of original prints by the eminent Scottish artist Callum Innes.
This exhibition will chart Callum's artistic journey through the medium of print and display artworks from Edinburgh Printmakers' print collection, commissioned and published by Edinburgh Printmakers over the years.